The Seattle condo market continued to move forward wtih April's market figures exhibiting another strong and active month of sales.
The citywide condo median sales price improved to $298,000, reflecting a one-month and year-over-year increase of 4.6% and 3.65%, respectively. By NWMLS market areas, the Northeast Seattle neighborhoods saw the biggest one-year gain, up 21.7%, while Capitol Hill and West Seattle saw reversals of 5.2% and 14.8%, respectively, for the month of April compared to last year.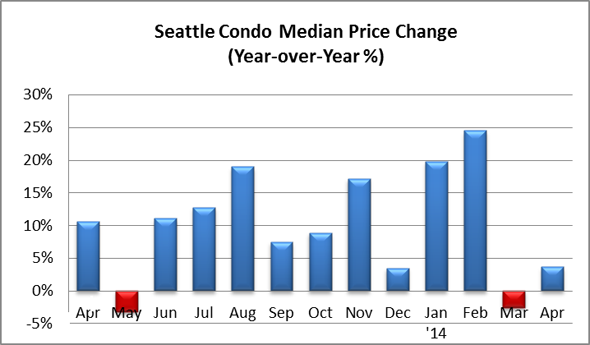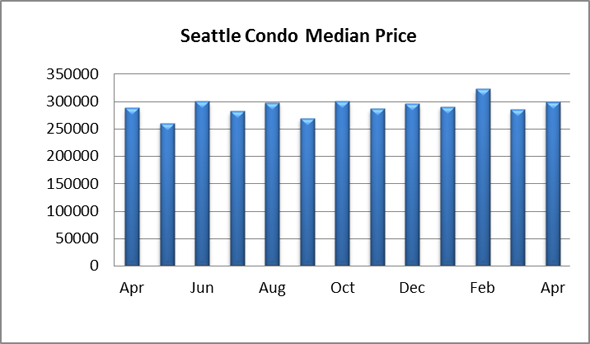 Condo inventory increased last month with 410 units for sale, up 9.9% from the prior month and 8.2% from the prior year. The Seattle condo inventory supply rate bumped up slightly from 1.1-months of supply to 1.4-months of supply, a fairly nominal change. Supply remains well below the demand and multiple offer situations are more of the norm these days.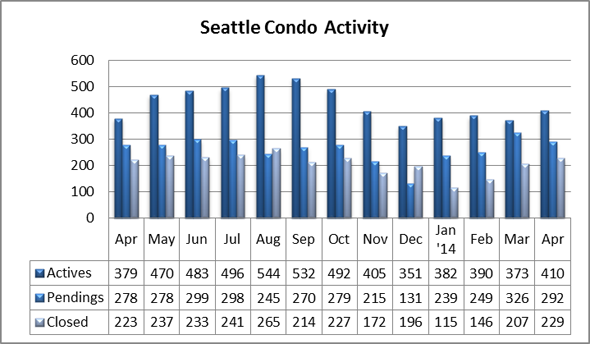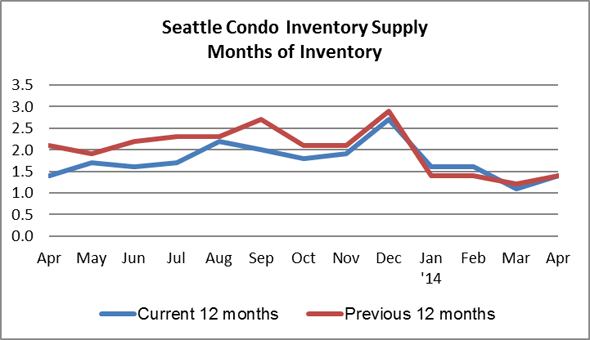 Compared to last April, the number of pending sales transactions (properties with accepted offers) rose 5% to 292 units, though it trended down 10.4% from March. However, March was a bit of an anomaly reflecting an unusally high number of pending transactions, which was a 4-year high.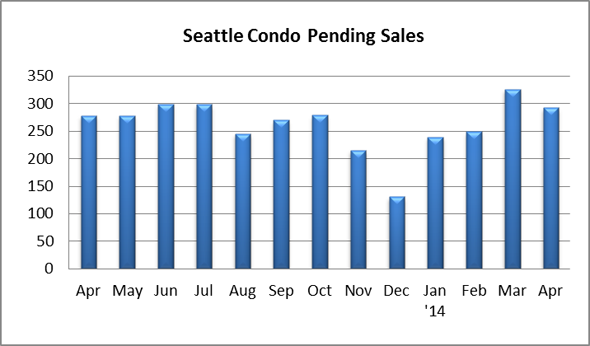 Due to the high number of pending sales transaction in March, the April closed sales volume improved to 229 units, registering a one-month increase of 10.6% and a year-over-year increase of 2.7%. Going forward, the number of closed sales units will dip in May given the decrease of pendings in April.
As we head towards Summer, we don't expect the market to change much. It will remain a strong seller's market with limited inventory, increasing instances of multiple offer bidding and rising sale prices. Fortunately for condo buyers, we are starting to see new inventory come on the market, at least from conversions in the near future, which may help ease demand.
For sellers, particularly those who had been sitting on the fence waiting the market out, it may be worth looking at selling your Seattle condo now.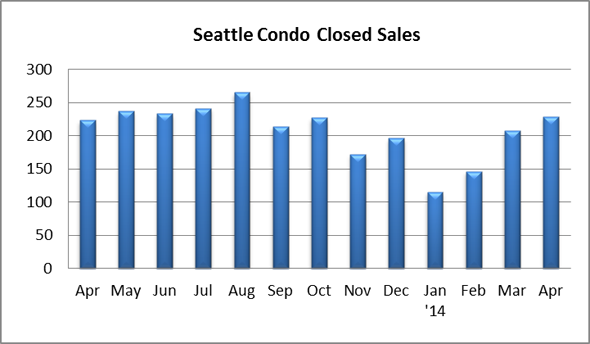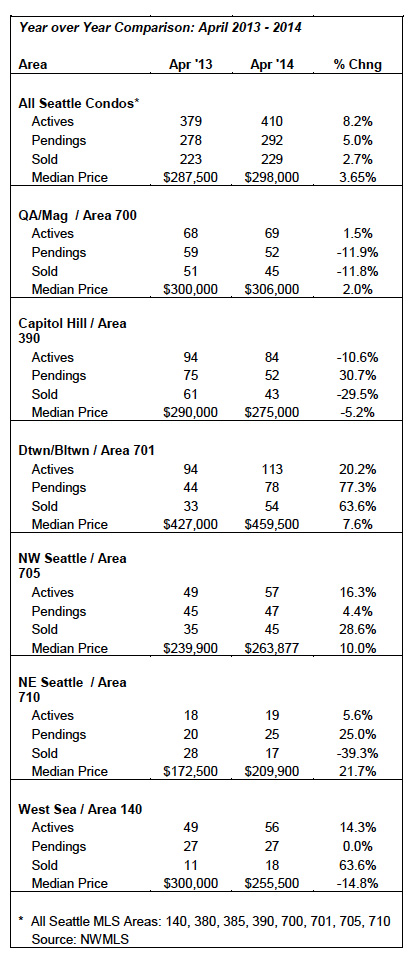 Source: NWMLS. Some figures were independently compiled by SeattleCondosAndLofts.com and were not published by the Northwest Multiple Listing Service.
________________________
© SeattleCondosAndLofts.com