The Seattle condo median sales price took a little tumble in July even as unit sales activity increased. Last month, the citywide median sales priced dropped 7% from June to $287,225. Though, that was still an improvement of 1.85% from a year ago.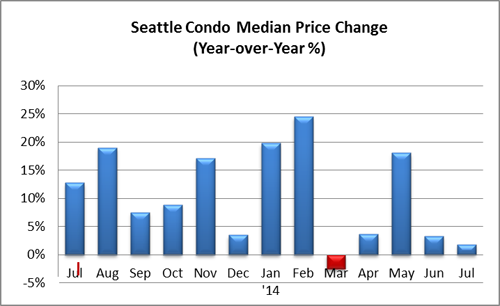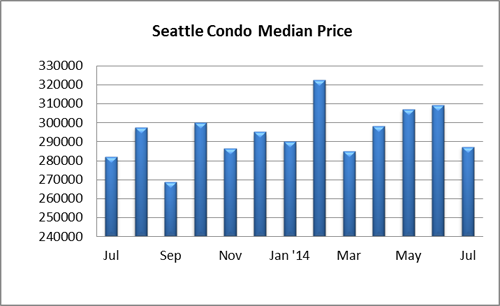 Compared to the prior month, all areas with the exception of the downtown area saw prices drop. However, year-over-year comparisons showed increases throughout Seattle aside from Capitol Hill and West Seattle (see chart at bottom).
The available condo inventory for sale dipped last month to 474 units, a 1.9% one-month and 4.4% year-over-year decrease, respectively. Overall, the Seattle condo inventory supply rate reduced to a 1.5-month supply. That means if no new condos come on the market for sale, at the current rate of sales (based on pending transactions), it would take 1.5-months to sell the current inventory. This rate is used as a barometer to indicate market conditions. A rate of less than 3-months is considered a seller's market, 3-6 months is a normal market, and over a 6-month rate would be indicative of a buyer's market.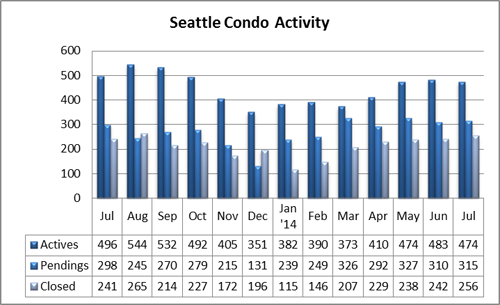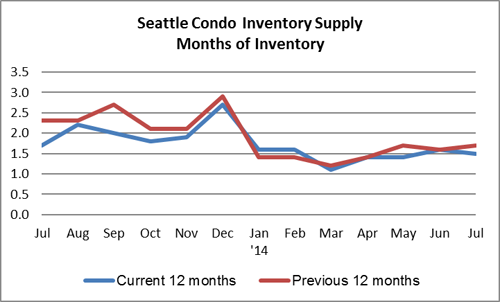 The number of pending transactions (properties with accepted offers) increased slightly to 315 units, reflecting a 1.6% one-month and 5.7% one-year improvement in sales activity. Two areas seeing largest increases were downtown and NW Seattle, which was partly attributable to new condo sales at Insignia and the Vik.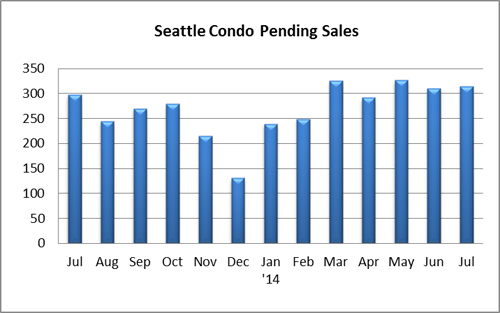 The number of closed condo sales also rose 6.2% over last July to 256 units, an 11-month high, which also reflected a one-month bump of 5.7%. Both pendings and closed sales will likely begin to taper as we head towards autumn.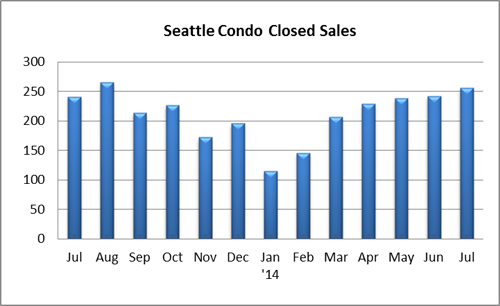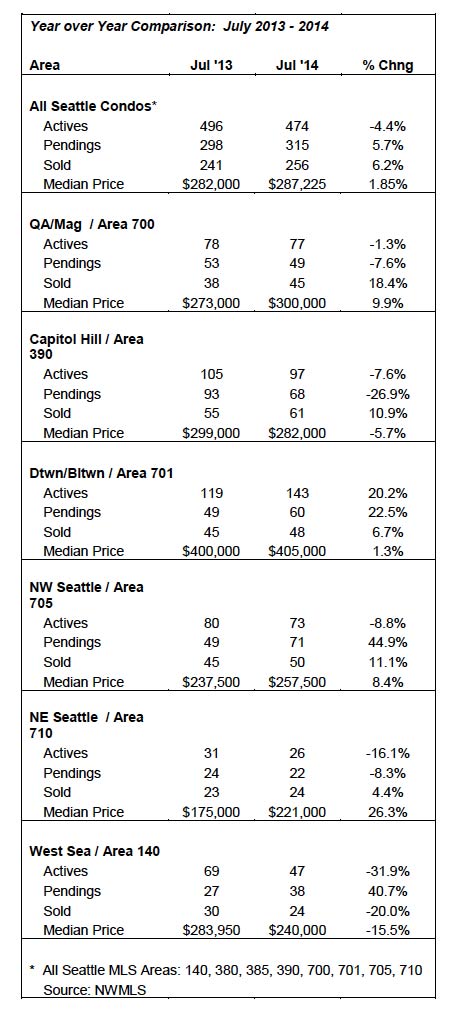 Source: NWMLS. Some figures were independently compiled by SeattleCondosAndLofts.com and were not published by the Northwest Multiple Listing Service.
________________________
© SeattleCondosAndLofts.com