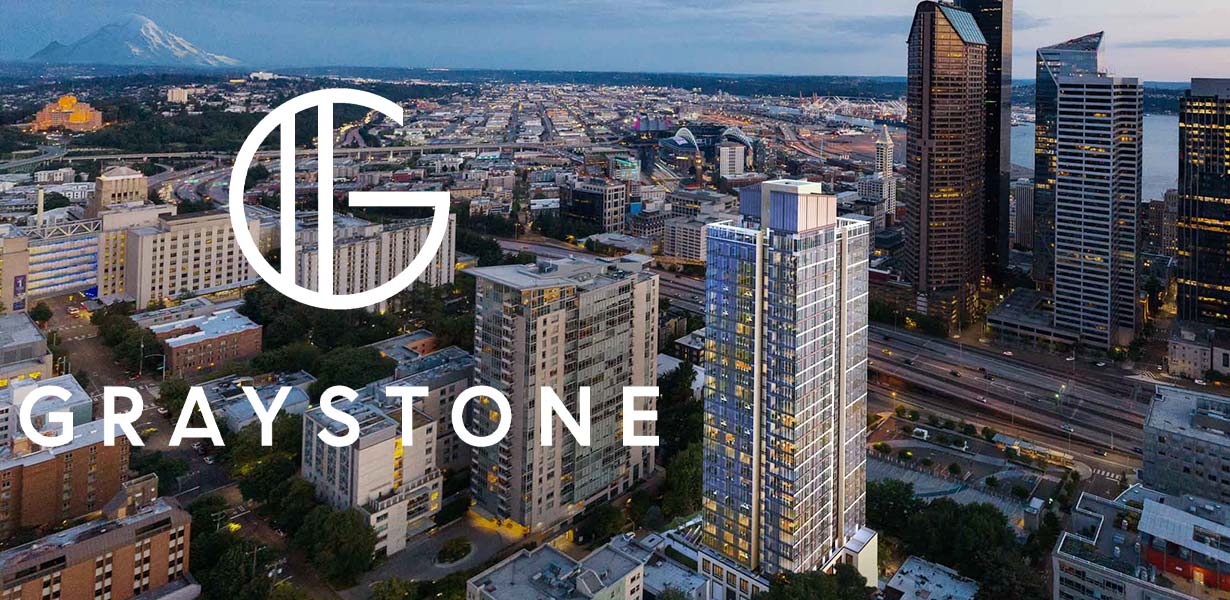 The Graystone Condominium is the first new high-rise residential condominium tower on First Hill since 2016. Located at 800 Columbia Street, the building is slated for a 2022 completion date. Graystone has already broken ground with construction to begin in the near future.
Graystone is developed by local firm, Daniels Real Estate, whose most recent residential project was the Gridiron Condominium near Century Link Field and they oversaw construction of the recently completed Emerald Condominium. The building is named after Graystone Manor, one of First Hill's most elegant hotels and social clubs.
Graystone is a 31-story tower rising above downtown Seattle featuring 271 residential units including a mix of studio, one-bedroom and two-bedroom homes. Homes are located on floors 3 through 36 with amenities on the first two floors and the roof top.
Wait, you say, how are there 36-floors in a 31-story building? The floor numbering system does not include levels 4, 13, 14, 24, and 34. The same applies to unit numbers as well, likely as they are considered unlucky (4 and 13).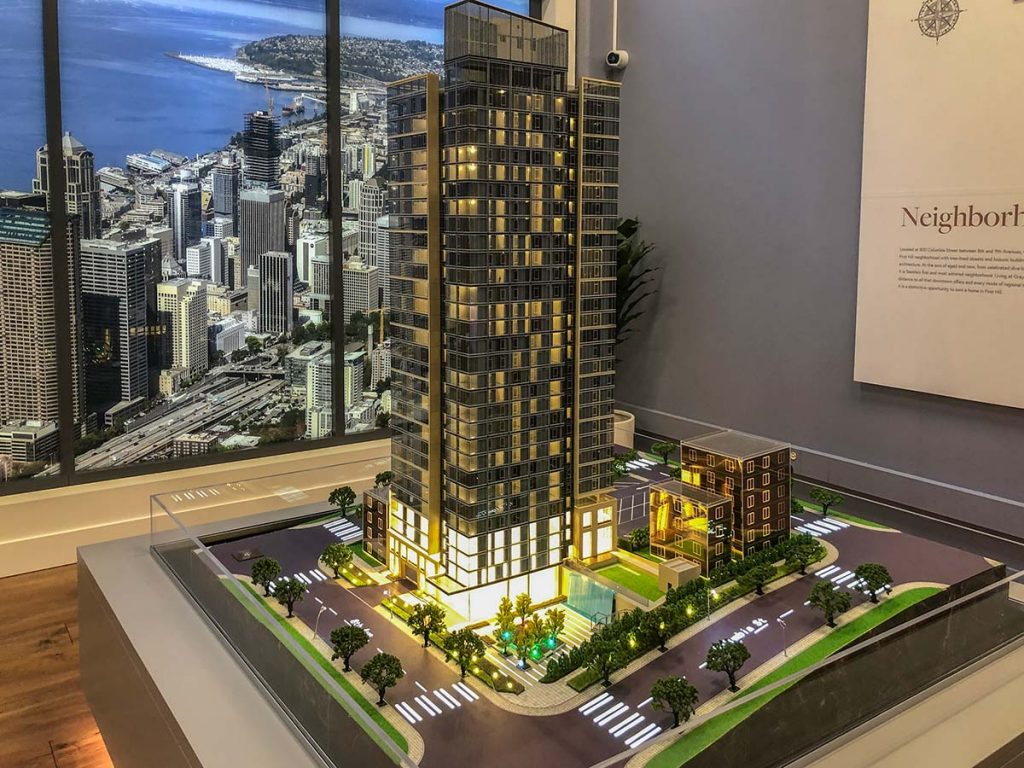 Residences
The homes are located on floors 3 through 36 and feature a mix of studio, one-bedroom and two-bedroom homes in various layouts and square footage. The modern and sleek homes features tall ceilings with floor-to-ceiling window providing expansive views and ample light. And, except for a few homes on the 7th floor, none have exterior spaces.
The Lower Tower (floors 3 to 19) typically include 12 units per level with a mix of layouts, the majority being studio and one-bedroom units. Lower Tower homes come with color palette A or B.
The Upper Tower (floors 20 to 35) have 8 homes per level, mostly one- and two-bedrooms with a couple of studios and feature a dedicated lobby and elevator. Upper Tower homes come with color palette C or D.
The Penthouse level (floor 36) feature just 4 two-bedroom luxury homes.
Studios range in size from 409 to 609 square feet, starting in the $500,000s
One-bedrooms range in size from 407 to 835 square feet
Two-bedrooms range in size from 856 to 1,539 square feet
Penthouses range in size from 1,816 to 2,253 square feet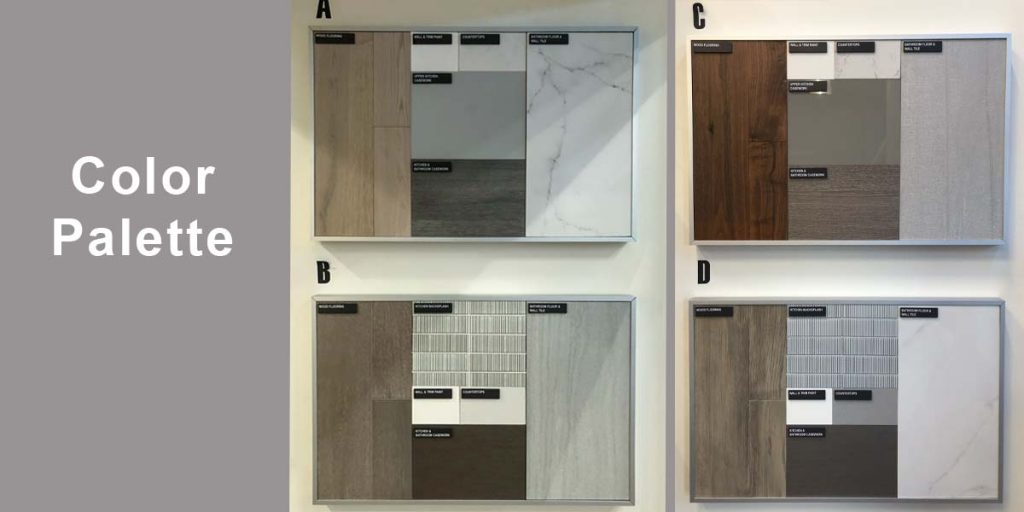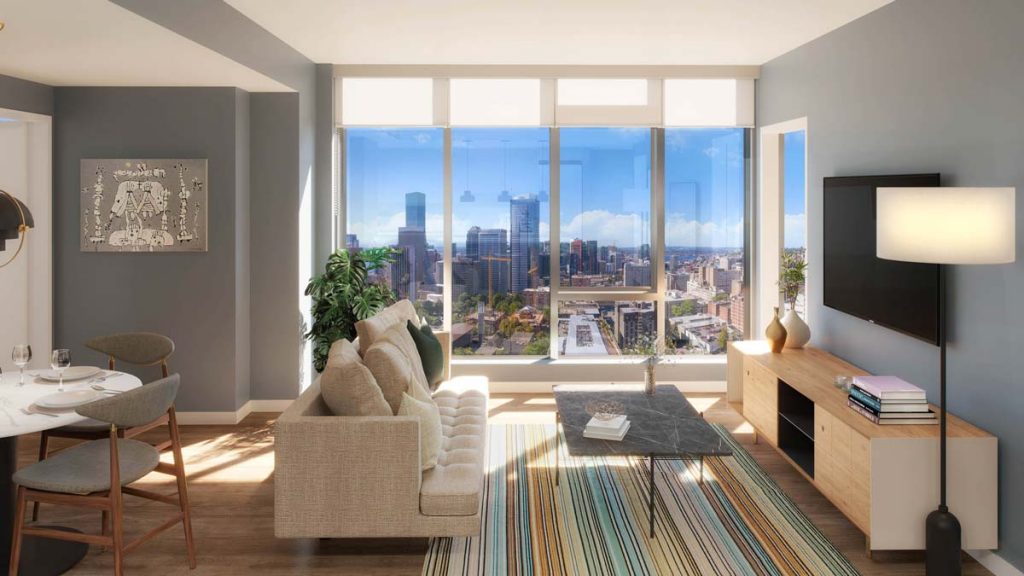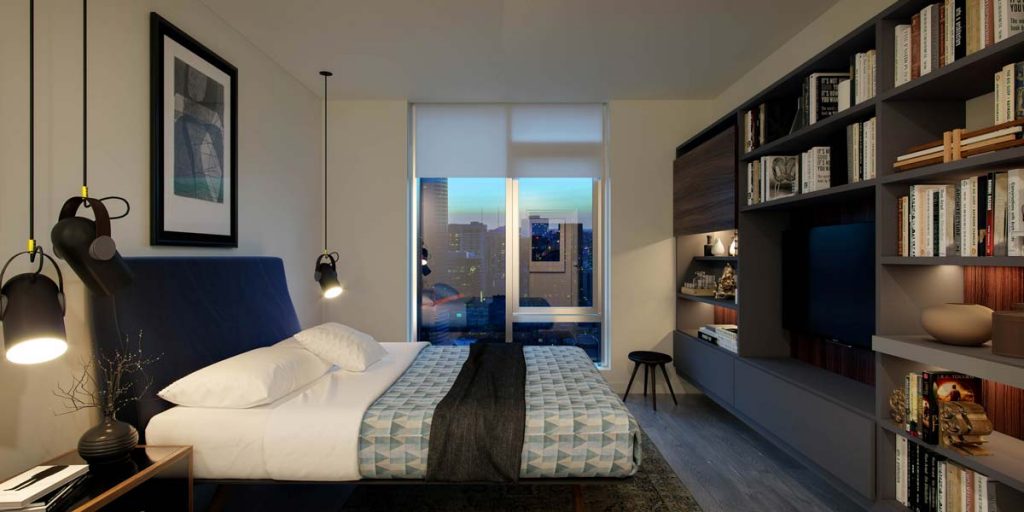 Amenities
As you'd expect of a condominium building of this caliber, Graystone offers world-class amenities that discerning homeowners have come to expect. The amenities are located on the first two levels and the roof top.
Floor 1 – the grand entrance and lobby, fitness center, yoga studio, dog run and washing station, storage and a bike room featuring 30 electric bikes for residents' use. The ground level also includes public park space and a waterfall feature.
Floor 2 – business center, co-working space and conference room. Additionally, there is a private residential green space above the fitness center.
Roof Top – Residential club room, dining lounge, media room, two large outdoor terraces, one with BBQ and dining, the other with a fire pit feature, and 360-degree views.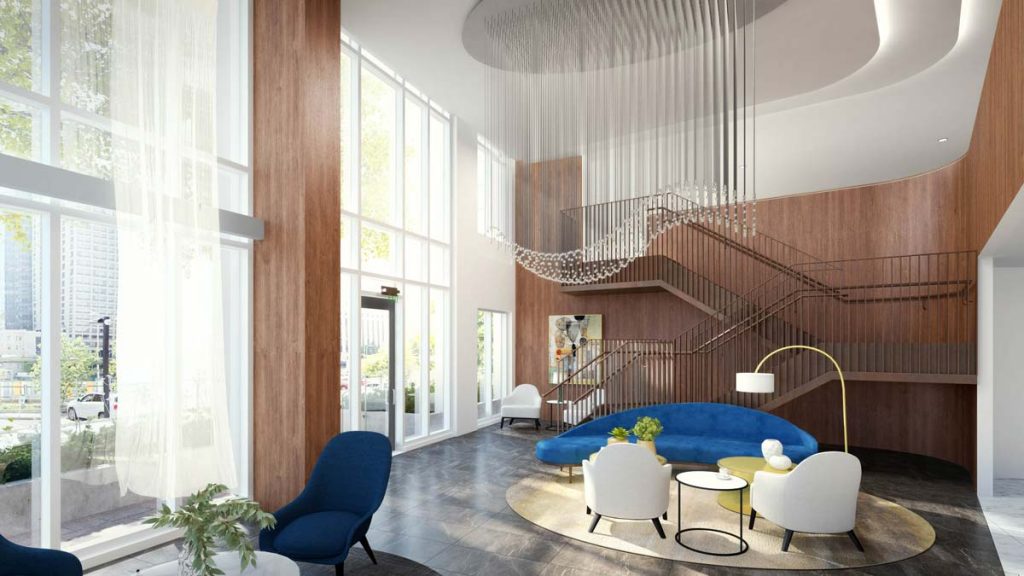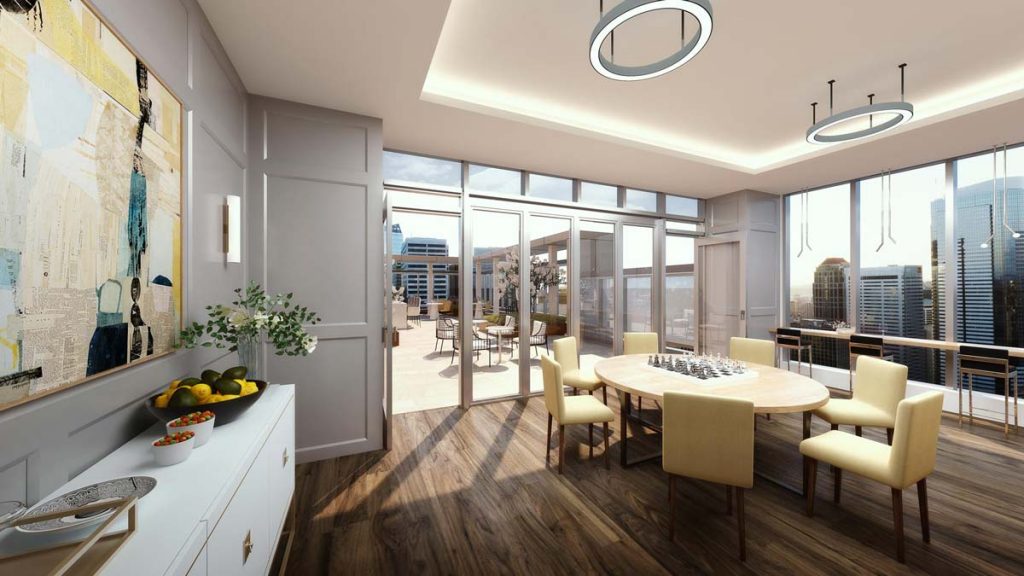 Presale Purchase and Extras
Select homes are available for reservation with a $5,000 deposit. For buyers in the medical field, Graystone has reduced the reservation amount to $2,500. Reservation holders will be able to convert to a purchase at a later date to be determined.
Parking is available for purchase for select homes only, at a cost of $75,000 per space. An electric vehicle charging option is available for an additional $12,000.
Storage units are also available for select units for $5,000. They are approximately 3 x 5 feet in size.
Included are 30 electric bicycles for residents use and a ride share option will be available as well.
Graystone's sales gallery is located at 1305 Madison Street with a full-scale model home to be available in the first half of 2021.
For purchase information and assistance, or to arrange a tour of the sales gallery, please contact Seattle Condos and Lofts condo specialists.
Seattle Condos and Lofts provides exclusive presale buyer services and representation and is not affiliated with Graystone Condominium.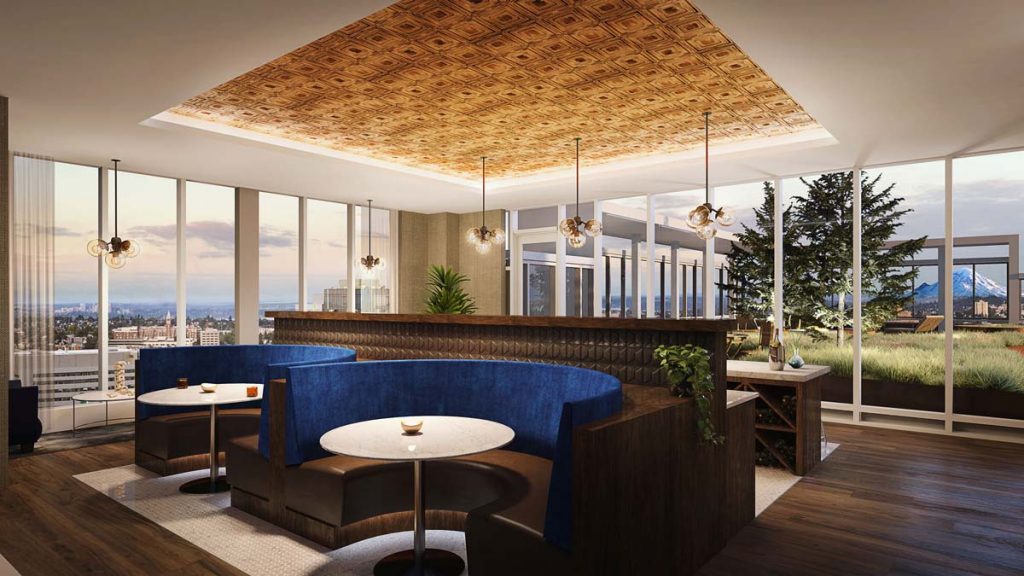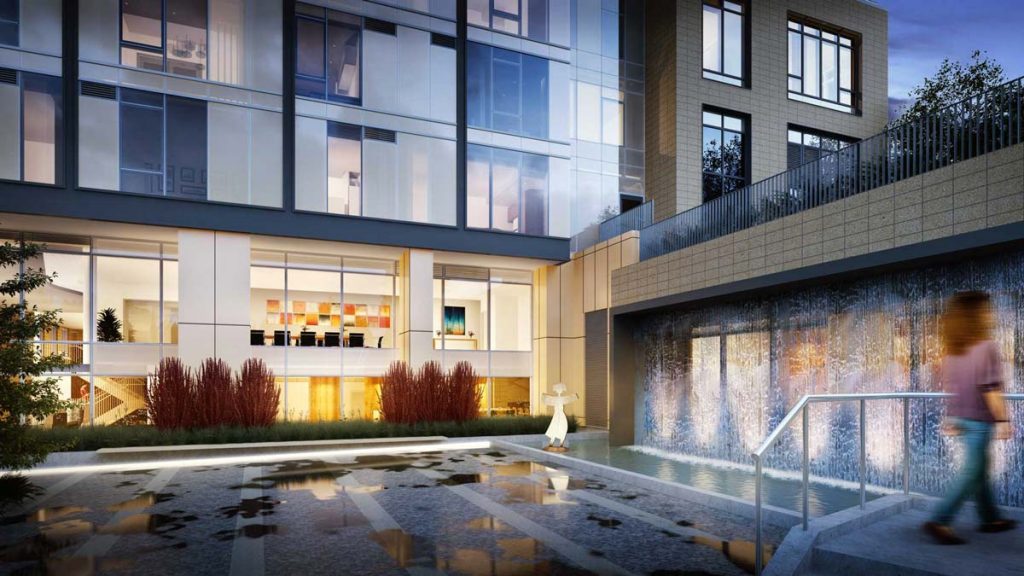 Renderings courtesy of Daniels Real Estate and Realogics Sothebys