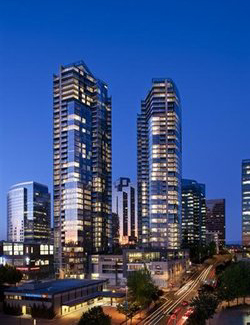 Last year's top selling condominium development in the greater Seattle area, Bellevue Towers, is starting 2012 off with revised pricing on select home that are reduced as much as 40% from original list prices.
Homes now available for sale include studio and one-bedroom residences priced from the $300,000s, two-bedroom homes priced from the $600,000s, and spacious penthouses priced from $2 million.
Bellevue Towers' homes range from 809 square feet to 6,398 square feet, representing some of the most generously sized condominium homes in the market and offering the best value on a per square foot basis.
View listed Bellevue Towers homes for sale
If more information or if you'd like to view Bellevue Towers, our Eastside condo specialists are here to help.
Sample pricing (click table below for the limited release pricing list):