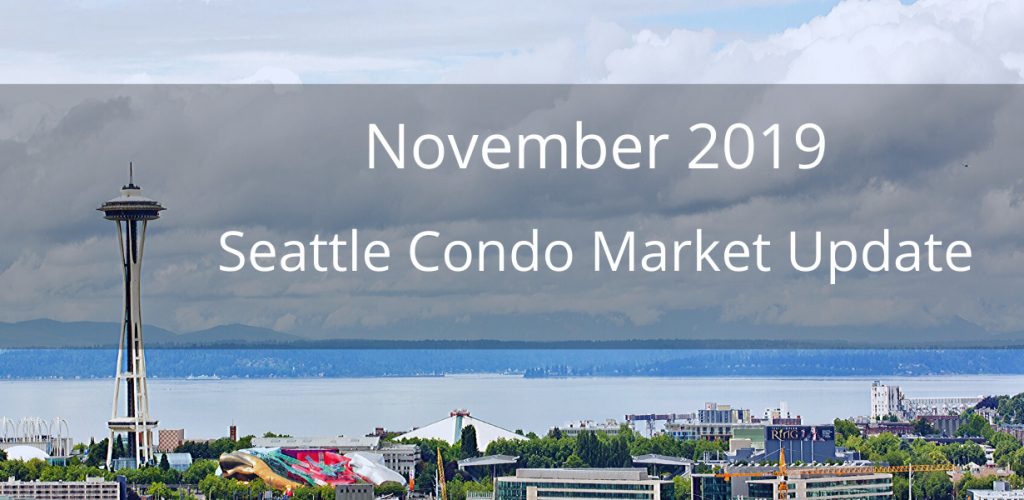 The fall season drizzled into the Seattle condo market on schedule in November, but with a couple of surprises: the market place tightened as sales and prices held steady.
The $460,000 median sales price for Seattle condos in November remained unchanged from the prior month, though it was slightly less compared to last November by 3.16%.
All areas of the the city experienced year-over-year declines in the median sales price with the exception of West Seattle, see table at bottom of post for more details.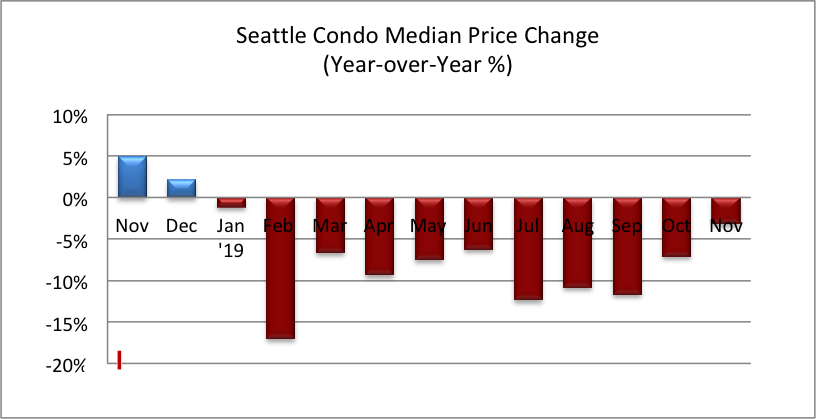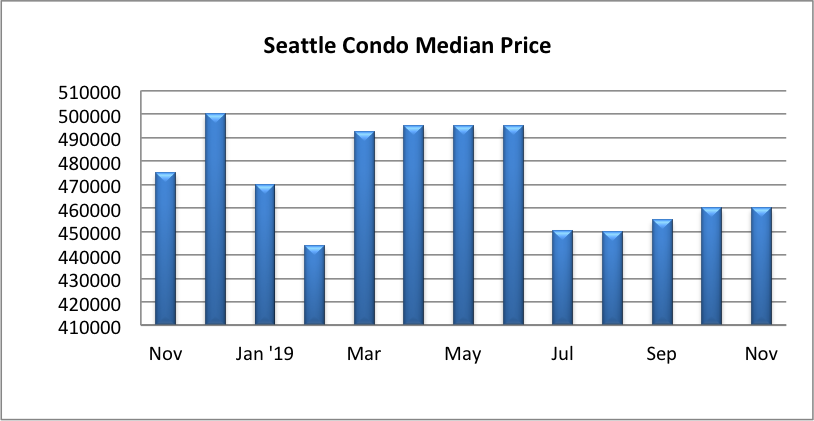 The condo market was squeezed slightly in November with 497 condo listings for sale. That's 11.3% and 22% fewer than we had a year ago and from the prior month, respectively.
As a result, the inventory supply rate decreased to 2.5-months, close to where we were last November. A supply rate of less than 3-month of inventory is categorized as a seller's market.
We've been on the cusp between a seller's market and a balanced market the past few months and it looks like we'll remain there for the near term.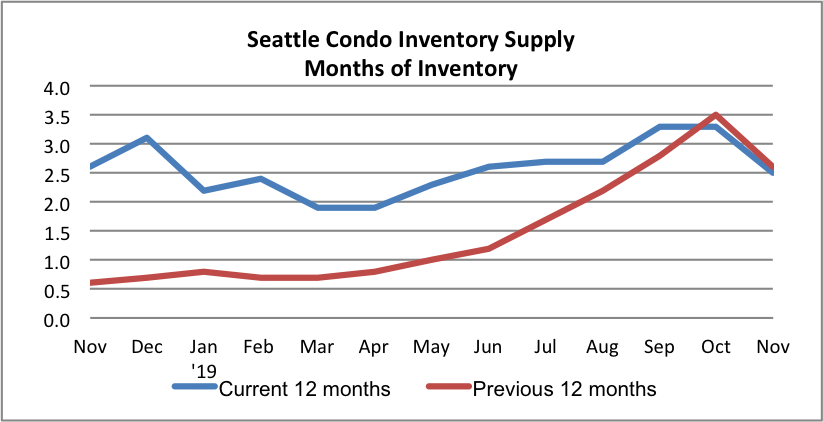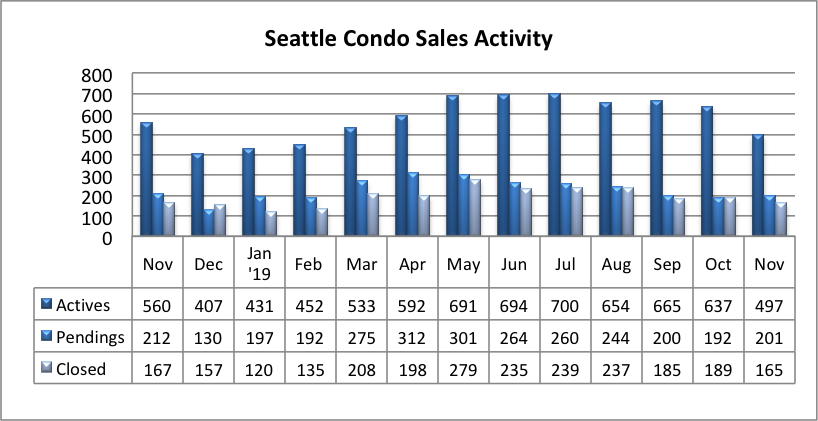 The 201 pending condo transactions for November reflected an improvement over October by 4.7%, though that was 5.2% less than we had a year ago.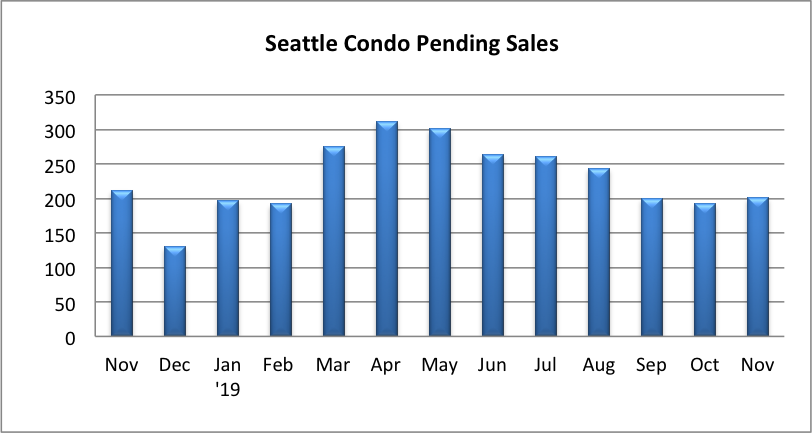 Closed Seattle condo sales dipped to 165 units in November, reflecting a year-over-year decline of 1.2% and a one-month drop of 12.7%.
That's to be expected given our seasonal housing market in the the northwest. Fall and early winter are our low season for real estate sales.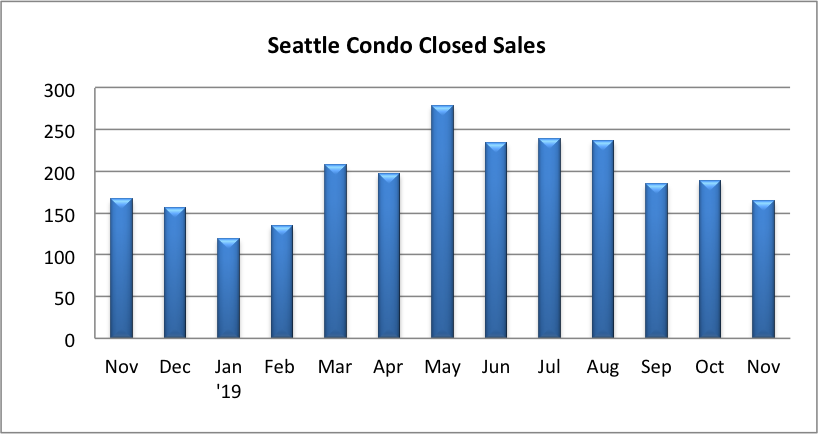 While we are entering the slowest part of year, for owners contemplating selling, now is the time to start preparing. The Seattle market begins its seasonal turnaround in early spring (February/March).
On the other hand, buyers may have better options now with less competition from other buyers, though there are also fewer choices compared to the spring season. If you've been contemplating buying a condo, our Seattle & Bellevue condo specialists help you succeed with our effective buyer strategies.
If you had been thinking about selling your Seattle condo, you can rely on our dedicated condo sales brokers more than ever to help you navigate through Seattle's shifting housing market.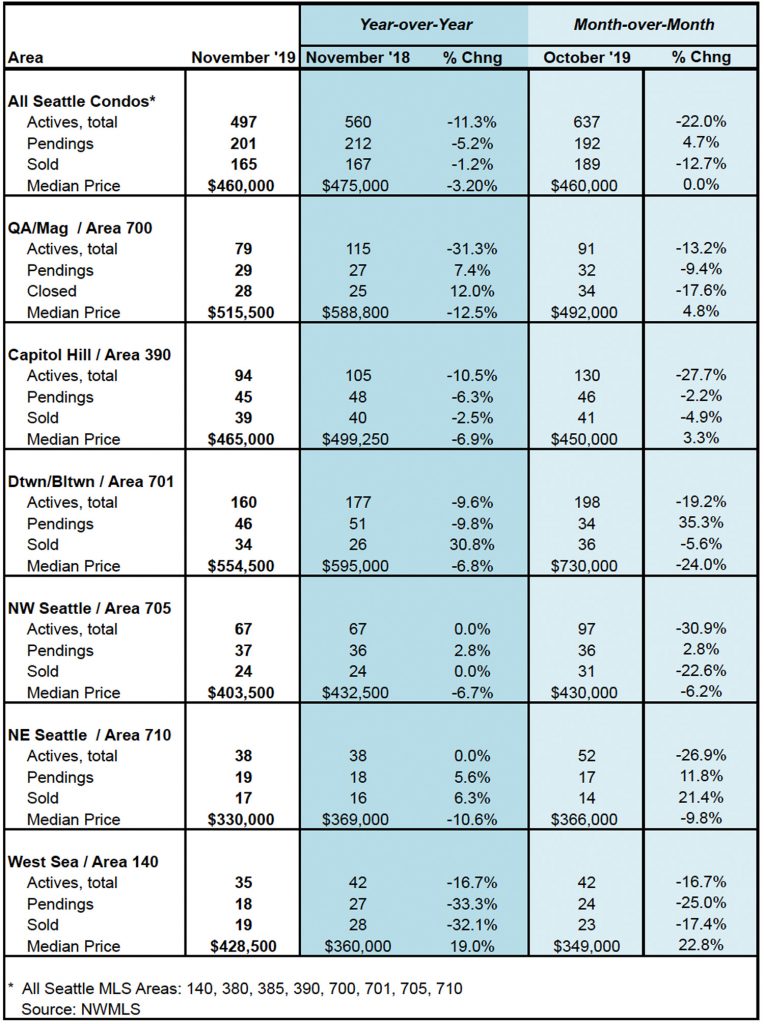 Source: NWMLS. Some figures were independently compiled by SeattleCondosAndLofts.com and were not published by the Northwest Multiple Listing Service.
© SeattleCondosAndLofts.com