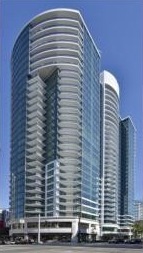 Reacting to the shift in the Seattle condominium market both the Escala Condominium in downtown Seattle and The Sanctuary townhome development on Capitol Hill have raised their prices.
Escala, which is now over 65% sold, has raised their prices anywhere from 1% to 5.5% depending on floor plan based on properties currently listed in the NWMLS.
The Sanctuary, which is also 2/3 sold, raised their prices 5% as of today (May 1, 2012). Only four homes remain ranging from $819,950 to $1,049,950.
"While our asking prices respond to supply and demand we've also added value to the final four homes," said Rob Nall, the seller of the 12-unit Sanctuary development. "I'm confident that prospective homebuyers will continue to view this property as a unique opportunity to own one Seattle's most irreplaceable addresses."
Disclosure: Sanctuary is an advertiser of Seattle Condos And Lofts