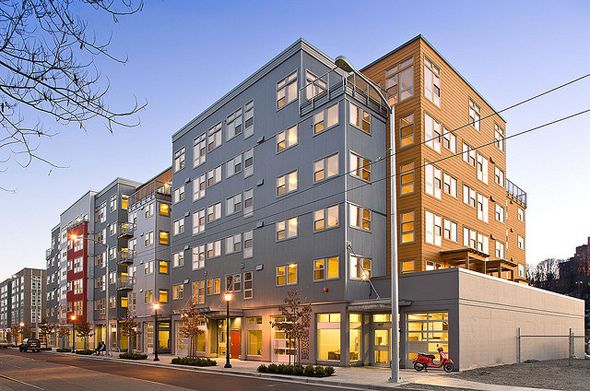 With Seattle condo values improving and inventory scarce, two of downtown Seattle's condominium developments have raised their prices in the past week.
On one end is the luxury residential tower, Escala Condominium, where prices have increased upwards of $40,000 per home. At the other end of the spectrum, the more affordable Pontedera Condominium, located on downtown's south edge, raised their prices by $5,000.
Both projects are selling well. The Pontedera had four closings and five new condo sales so far this month. Escala has had two closings and at least four additional condo sales in January.
Questions about Escala or the Pontedera? Feel free to drop us a note or inquire for a private showing.