Pontedera Condominium – Downtown / Central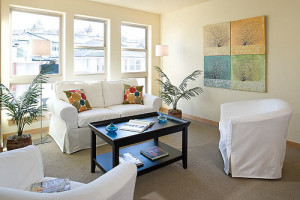 The Pontedera Condominium, situated just south of Downtown Seattle at 827 Hiawatha Place just reduced prices significantly on a number of units. The price drops range from $10,000 up to nearly $60,000 per unit! Good thing, too, since there's only been 18 closed sales out of 102 unts, with only 2 sales in the past year, per NWMLS & county records.
It's a shame really since Pontedera was nicely designed and accented, plus it's conveniently located to downtown, Capitol Hill and the International District. Home prices start from $174,900 and there are several incentives and programs geared to first-time and lower income home buyers, including down payment assistance, property tax exemptions for qualified buyers and no HOA dues for a year. Its worth checking out.
View available Pontedera Condo homes for sale
1111 E Pike Street – Capitol Hill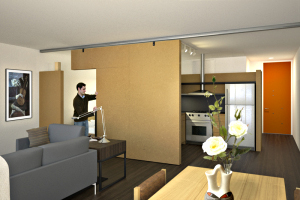 The Tom Kundig designed 1111 E Pike Street Condominium is down to the final three homes for sale. The uniquely designed boutique condo building is located in the heart of Capitol Hill's trendy and vibrant Pike Pine Triangle. Homes start from $314,950. Own for less than comparable Cap Hill apartments rent for!
View the last remaining 1111 E Pike condos for sale
Hjarta Condominium – Ballard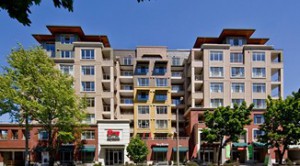 Ballard's green constructed concrete and steel Hjarta Condominium reports they are now over 75% sold. Per NWMLS records, Hjarta closed 25 units, just over 30% of its homes in 2011.
Hjarta is located at 1530 NW Market and is one of only two new constructed condominiums in Ballard. Hjarta's new home prices start from $264,950.
Marselle Condominium – Lower Queen Anne / South Lake Union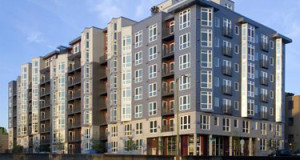 The Marselle Condomium report they have sold 100 homes, or 75%, since opening, with 21 home sales in 2011. Marselle features a variety of floor plans ranging from open one-bedrooms to 2-story three-bedroom penthouses with soaring ceilings.
Marselle is located at 699 John Street in the shadow of the Space Needle…a great place to call home for those who work in downtown or South Lake Union. Home prices begin from $199,990.
Danielle Condominium – Ballard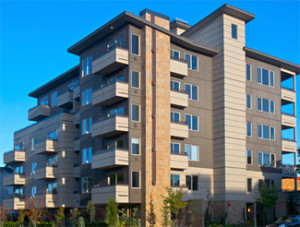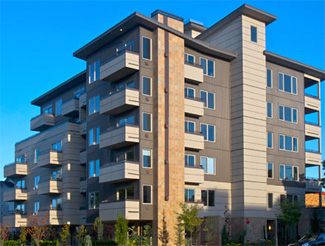 Ballard's other new construction condominium, the Danielle, is down to its final three homes for sale — 2 one-bedroom units and a two-bedroom. Located at 5803 24th Ave NW, it's close to Ballard's many shops, restaurants and attractions. The remaining homes range from $219,950 to $479,950.