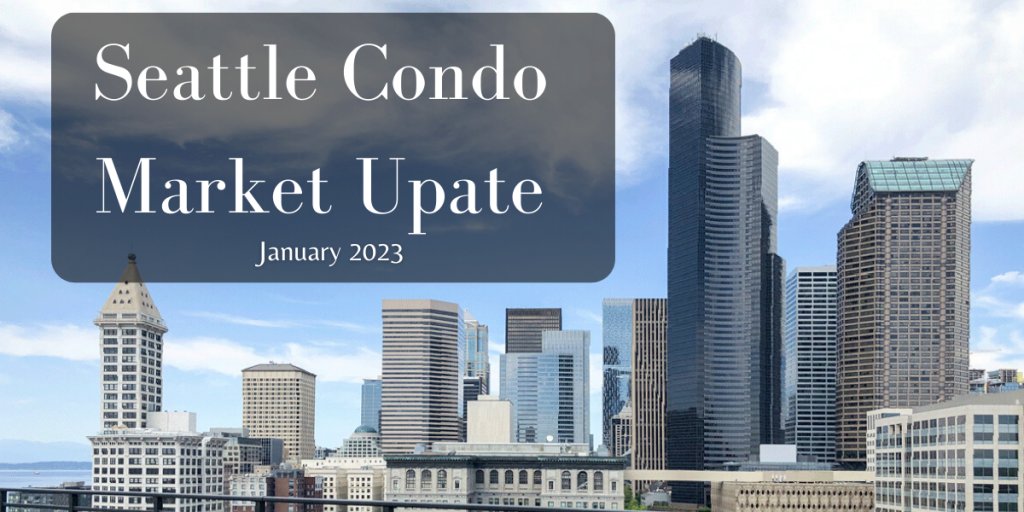 The year started off a bit rocky in January, but that's to be expected coming out of the holiday season. Seattle's condo market exhibited decreases to median sale prices and sales activity while listings increased.
The overall citywide median sales price for Seattle condos was $487,500 in January. That reflected a year-over-year (YOY) and a one-month decrease of 2.5% and 4.9%, respectively.
However, that was the result from lower valued sales in the Seattle downtown area, which had saw its YOY median sales price dip 20.9%. Capitol Hill also experienced a modest decrease of 2%.
The rest of city, on the other hand, saw increases to their median sale prices. The Queen Anne area and Northwest Seattle both increased 13.9%, West Seattle was up 29.8% and Northeast Seattle improved 4.2%. See table at the end of the post for neighborhood results.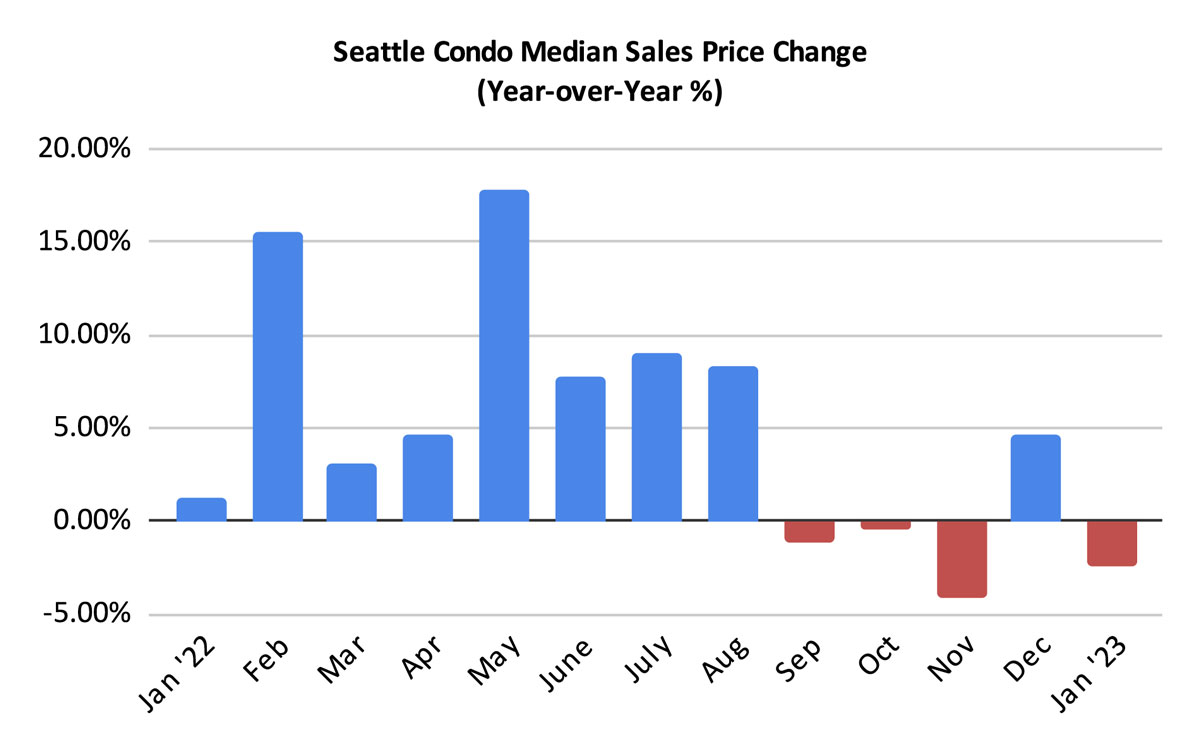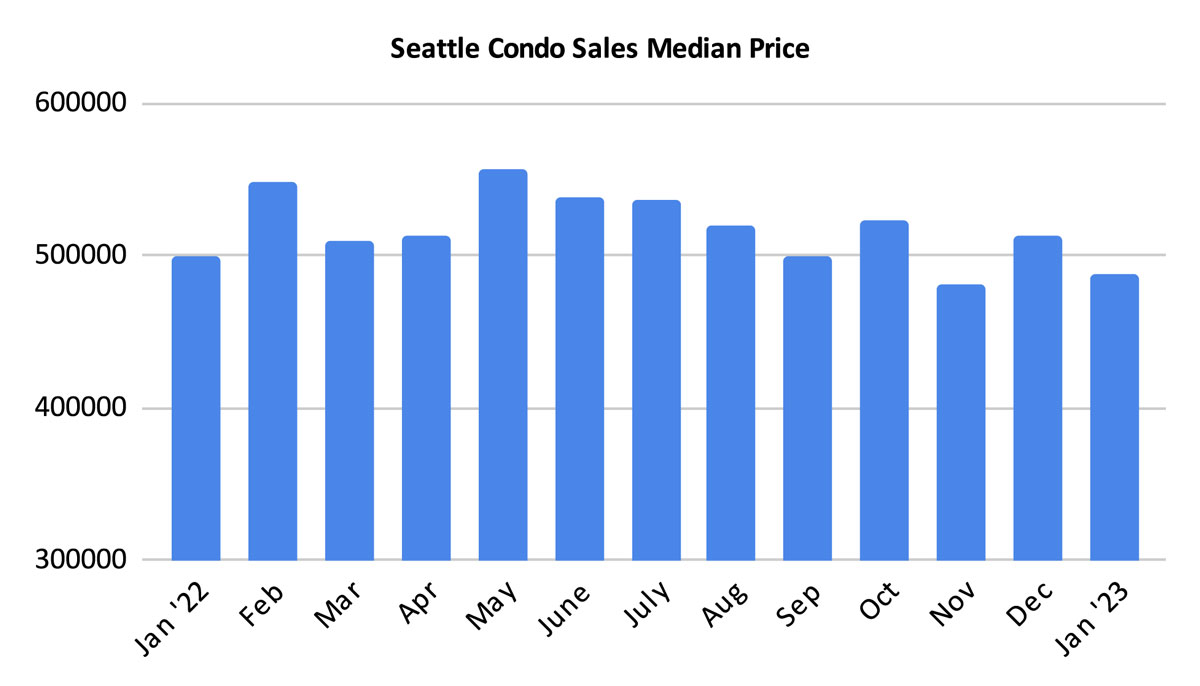 The number of condo listings continued to rise. We ended January with 356 units for sale, a YOY jump of 69.5%, but just slightly less than we had in December.
New listings coming to market remained subdued. Sellers only listed 199 units in January 2023 compared to 308 units in January 2022. This has been the case going on for several months now.
The net number of listings increased even though the number of new listings remained low, which is a result of declining sales activity.
With the the peak real estate spring season coming up we will see more listings come to market.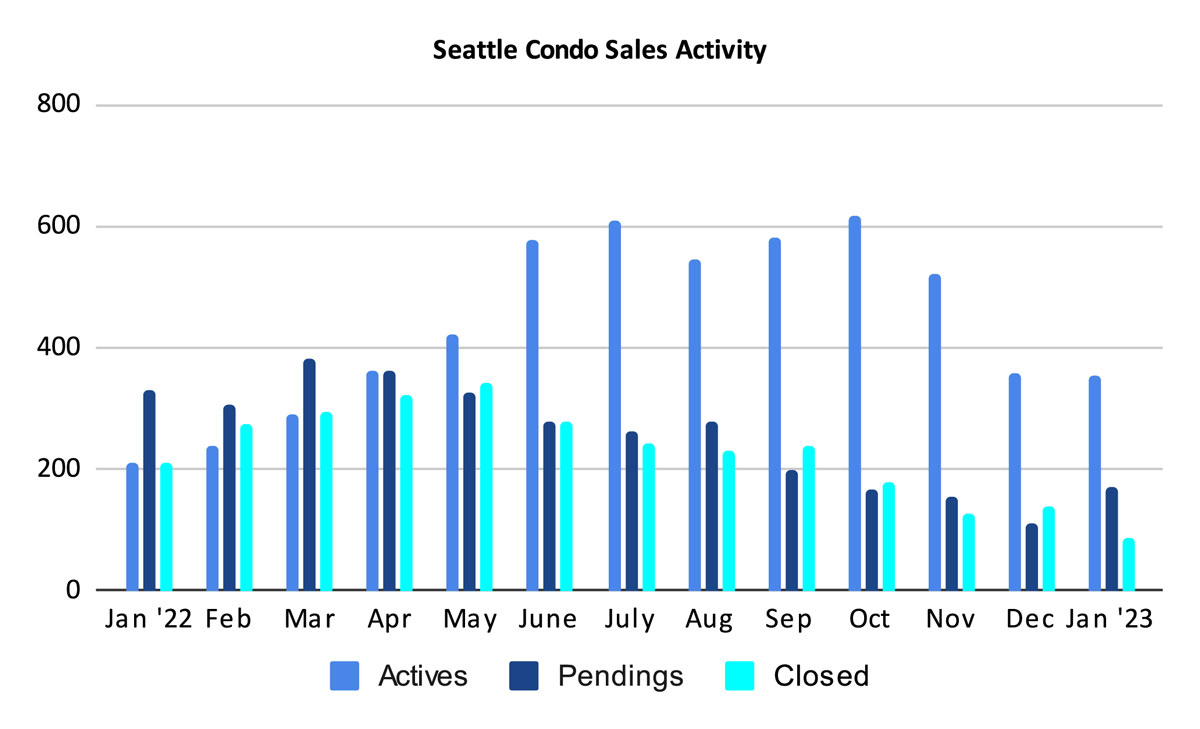 Somewhat contradictory to what I just mentioned, however, is the inventory supply rate trends tightens at year end. Seattle's condo inventory supply rate dropped to 2.1 – months of supply.
That will reverse as we move into the spring season and sales activity begin to pick up.
Although it might not feel like it with properties starting to sit on the market longer, the current supply rate (aka absorption rate) keeps Seattle in a seller's market for the time being.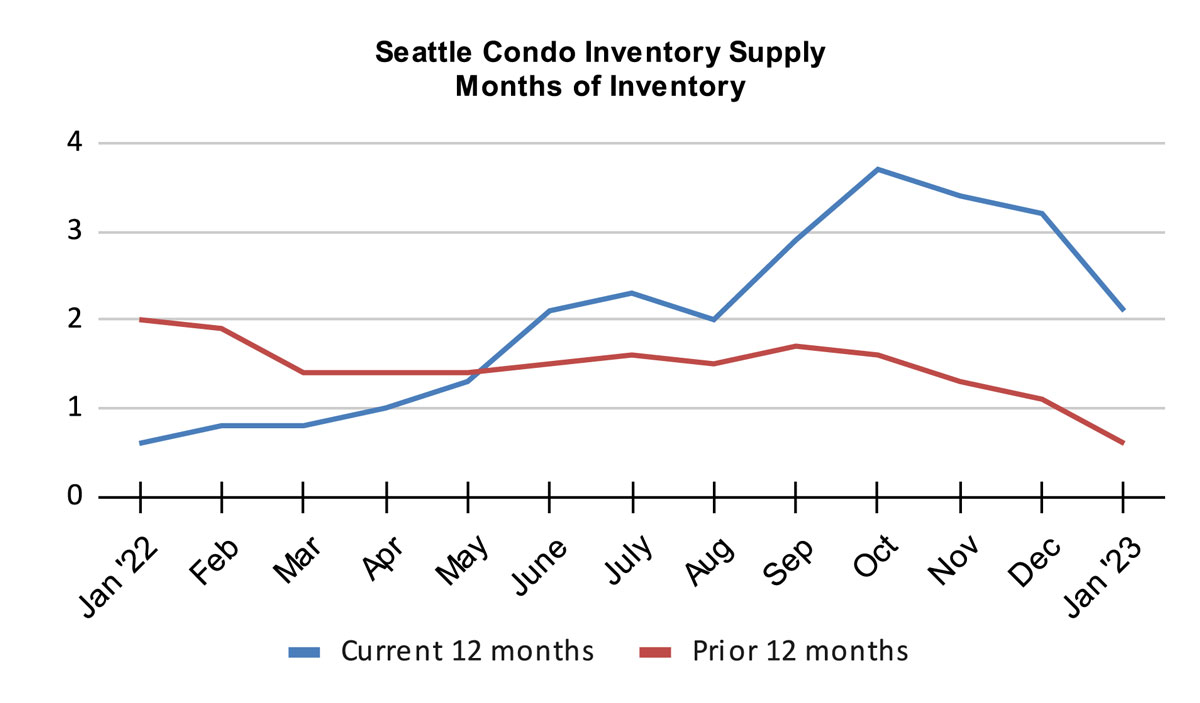 The number of pending sales transactions fell 47.9% to 172 units compared to the same period last year. However, we had 55% more pending sales in January than in December. Again, though, that's expected since December is the slowest month for sales.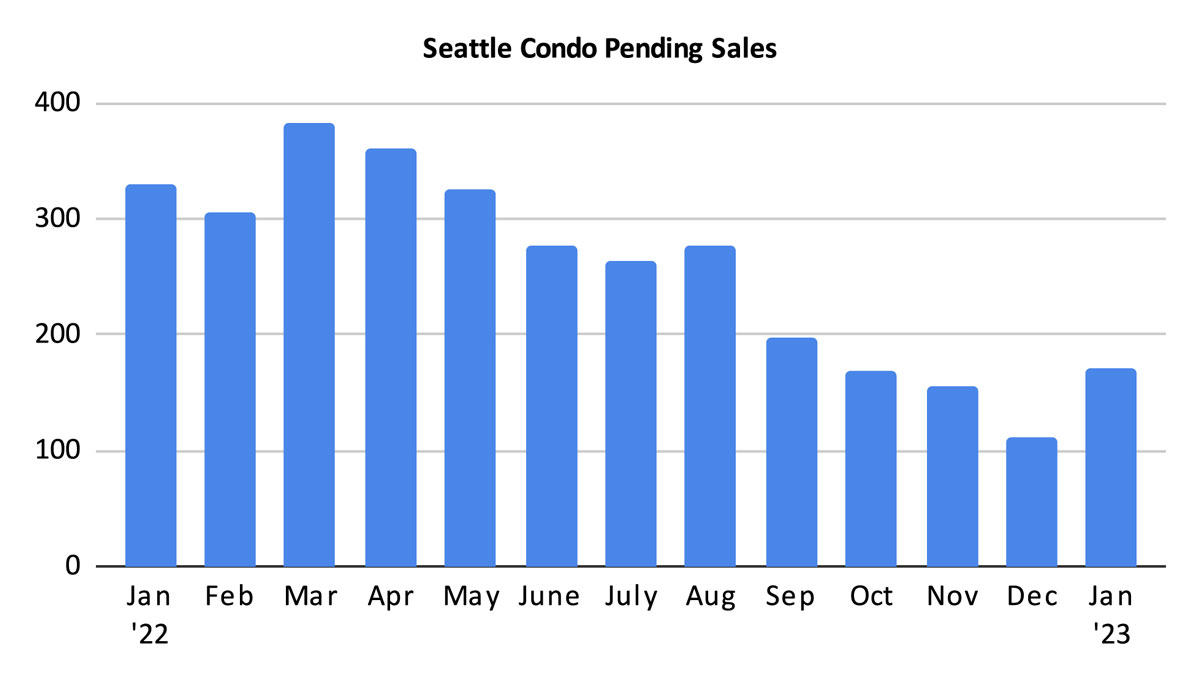 There were just 89 closed condo sales in January. That was a decrease of 57.4% YOY and 36.4% from the prior month. I've been keeping track of closed sales since 2006 and that was the fewest we had for any single month in Seattle during that time frame.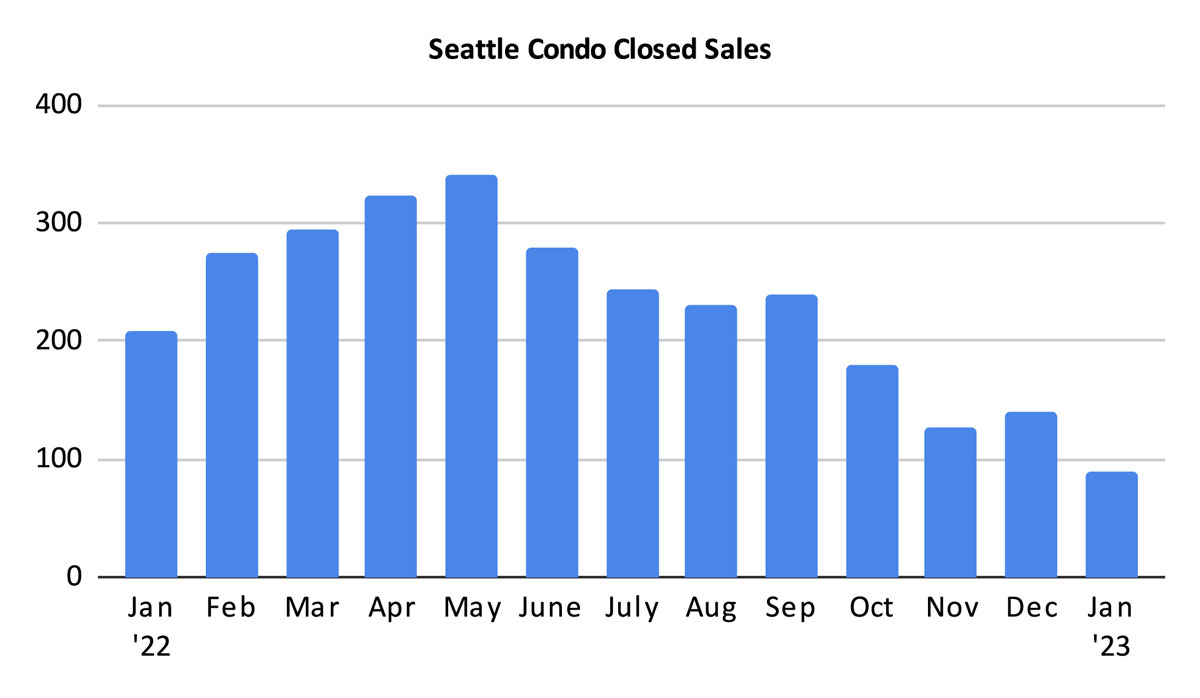 While the January numbers look a bit dismal, Seattle's real estate market operates on a seasonal cycle. The year end fall and winter months are the slowest for condo sales.
As we move towards spring and improving weather conditions the Seattle area housing market will pick up and become more active. Historically, we should see listings, sales and prices trend upwards.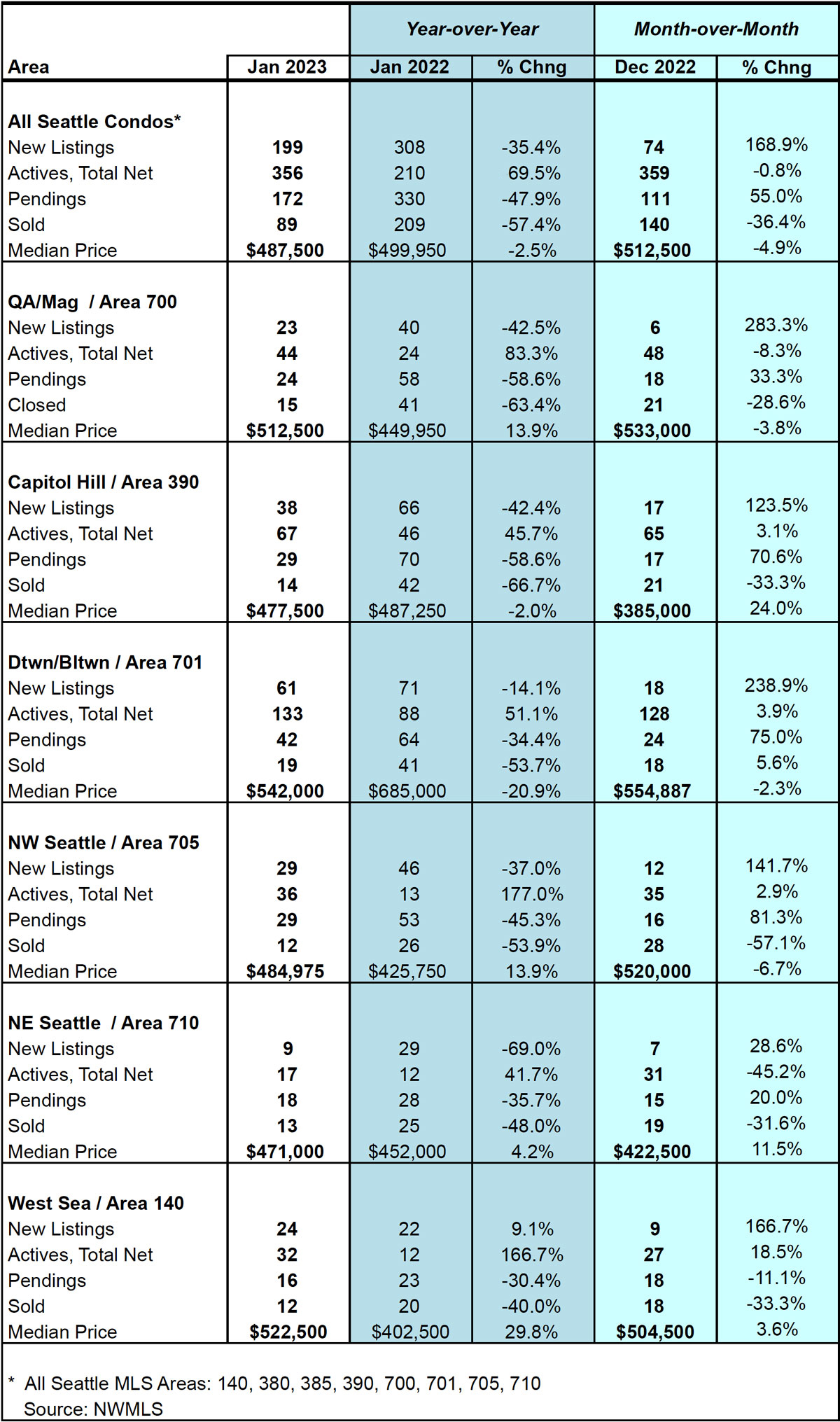 Source: Northwest Multiple Listing Service. Some figures were independently compiled by Seattle Condos And Lofts and were not published by the NWMLS.
© SeattleCondosAndLofts.com