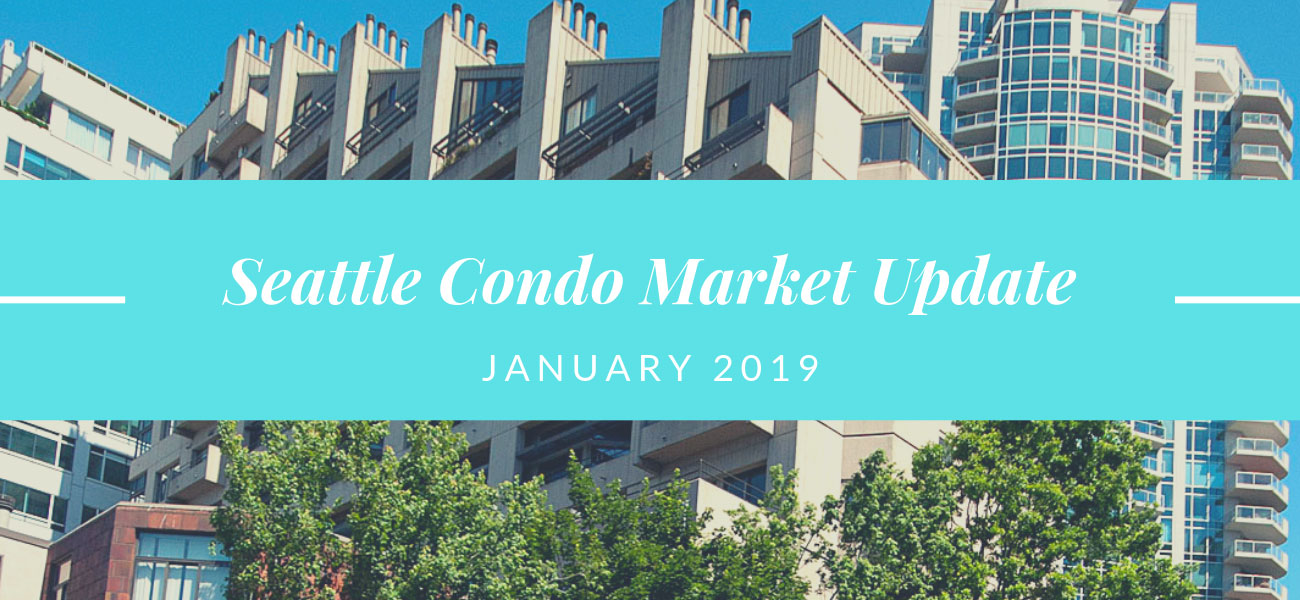 Seattle condo sellers and buyers started off 2019 with gusto as sales activity outpaced January 2018 levels.
The one blip, unless you're a buyer, was the dip in the Seattle citywide condo median sales price to $470,000, reflecting a 1.16% year-over-year and 6.0% one-month decrease, respectively. That said, three areas of the city did experience improvement in their median sale prices – downtown, Queen Anne and West Seattle (see table at bottom of post for more info).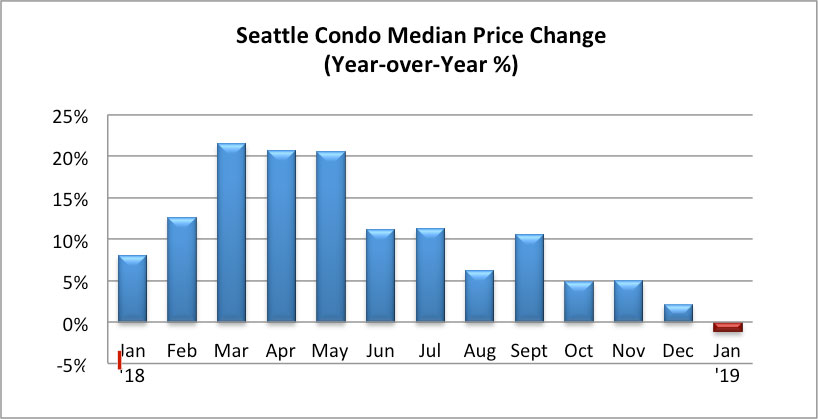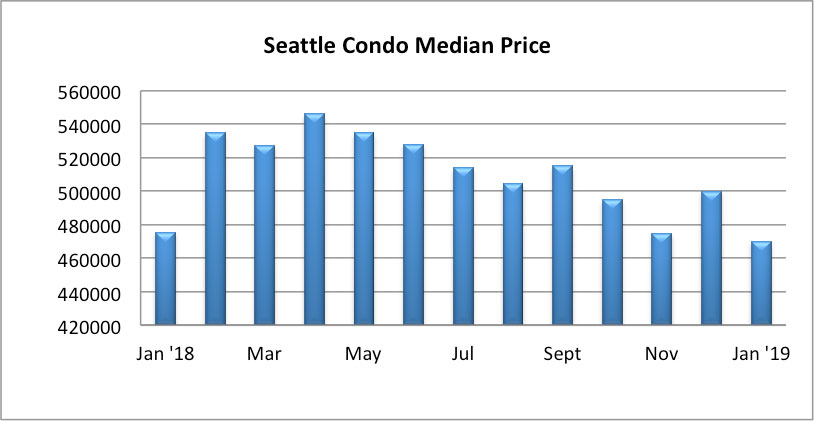 Anecdotally, one trend was the movement of condos that had been sitting on the market well over 100 days (nearly half of the pendings) finally found new owners, at lower prices. That's good, since new Seattle condo listings increased 221.6% over last January to 431 units.
Though, that number is sure to increase as we make our way from winter to spring. With the new year, however, buyers have flocked to the market reducing the overall inventory supply rate to 2.2-months, thus moving Seattle back to a seller's market…at least for the time being.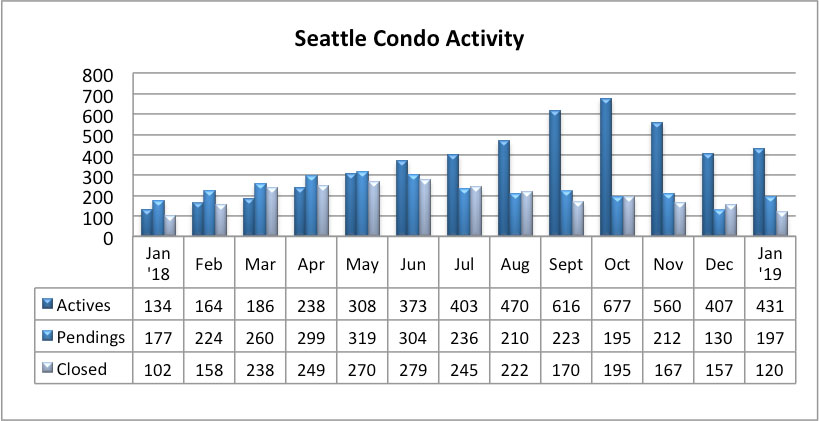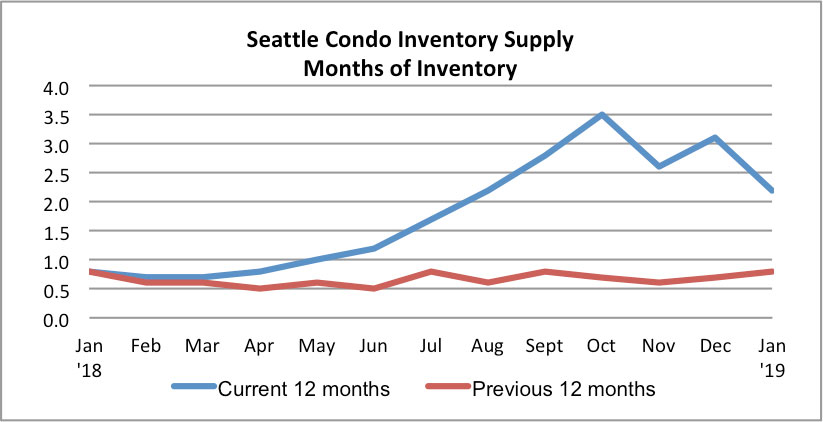 Buyers scooped up 197 Seattle condo units last month (pending transactions – listings with accepted offers), a one-year increase of 11.7% and 51.5% more than December.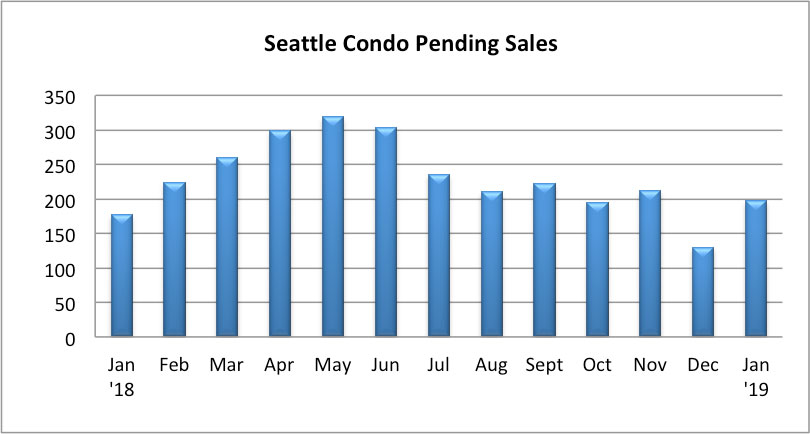 The number of closed condo sales also rose in January to 120 units. That's 17.7% more than a year ago, but fewer than we had last month by 23.6%. However, the bump in January pending sales will result in a higher number of closed sales for February.
Considering the lackluster second half of 2018, this is a phenomenal start to 2019. As we head toward our peak season, listings will increase and sales activity will continue to improve.
If you've been contemplating buying a condo, let our Seattle condo specialists help you succeed with our effective buyer strategies.
If you plan to sell your Seattle condo, you'll need to rely on dedicated condo sales brokers more than ever to realize the highest returns. We can help you navigate through Seattle's shifting housing market.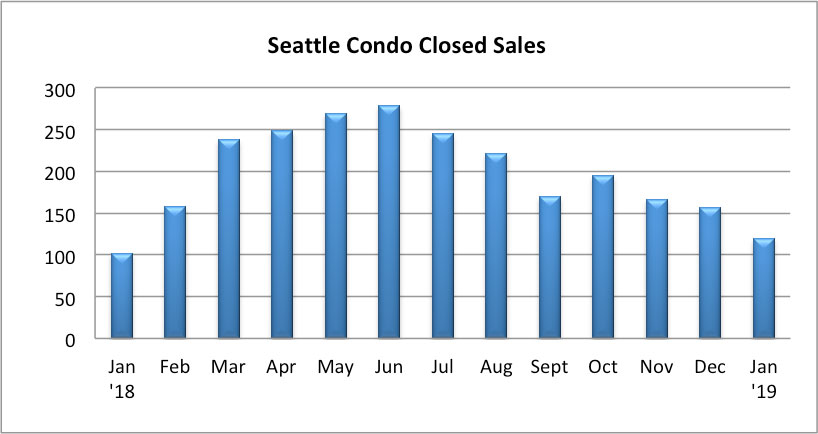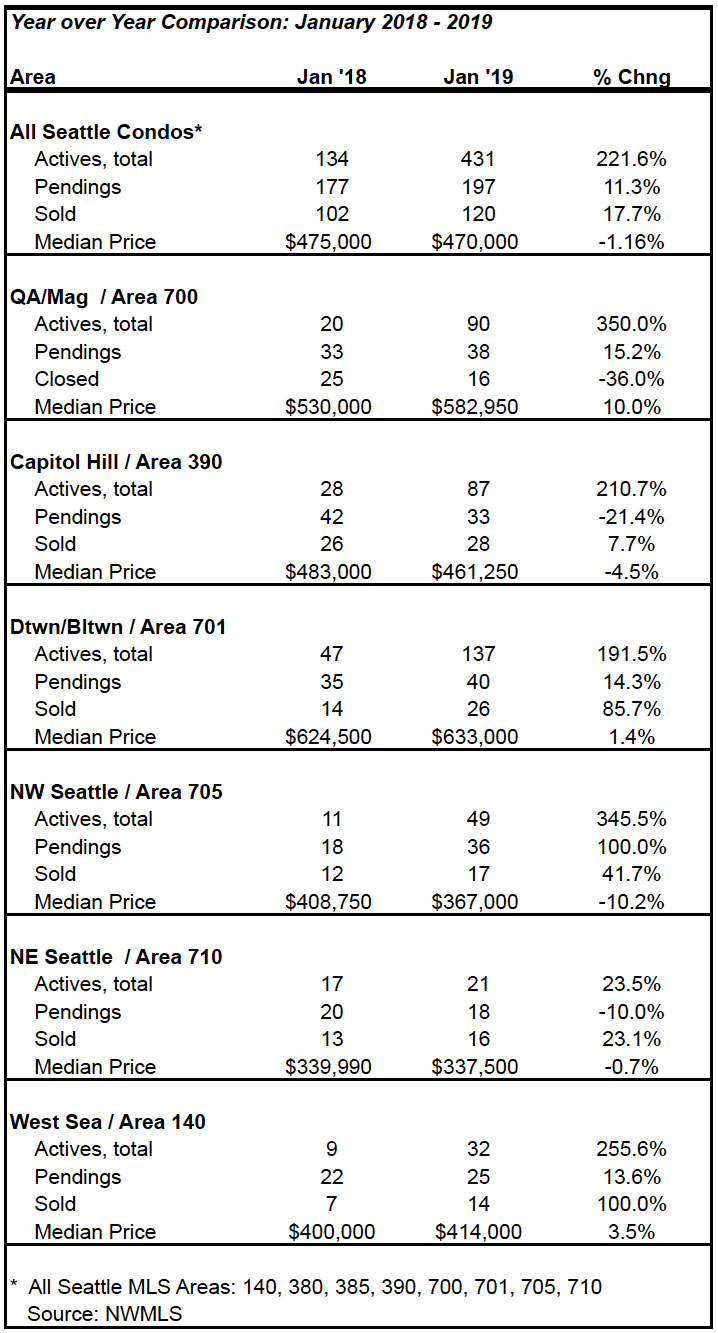 Source: NWMLS. Some figures were independently compiled by SeattleCondosAndLofts.com and were not published by the Northwest Multiple Listing Service.
________________________
© SeattleCondosAndLofts.com