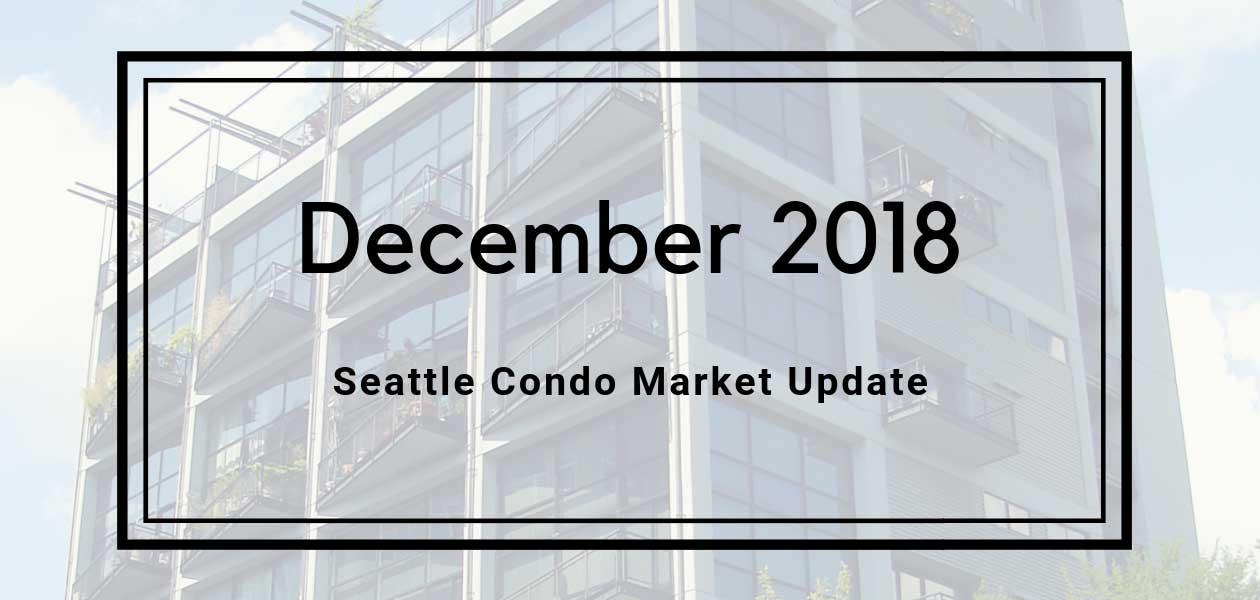 For the most part Seattle's December market activity was what you'd expect for the slowest month in real estate, but there were a few surprises.
Overall, activity was at its lowest level all year, though pending sales transactions and the citywide median sales price outperformed last December. The $500,000 Seattle condo median sales price reflected a 2.15% year-over-year and a 5.3% one-month increase, respectively.
Breaking it down by area, most of the neighborhoods realized year-over-year declines in their sale prices. However, the strength of sales on Capitol Hill and West Seattle were enough to increase the aggregate Seattle median sales price (see table at bottom of post).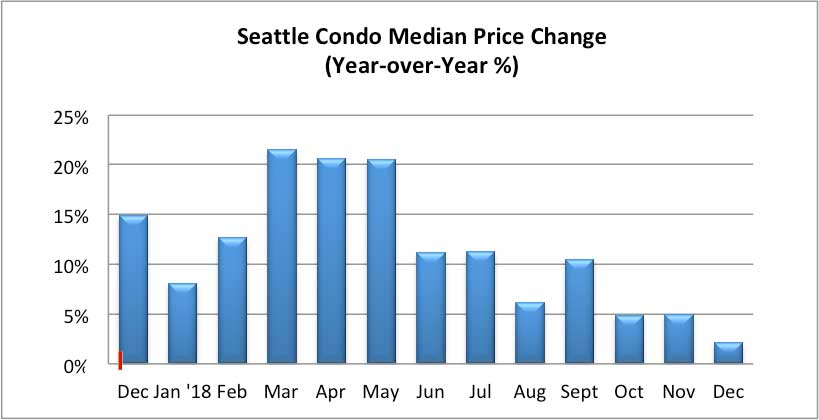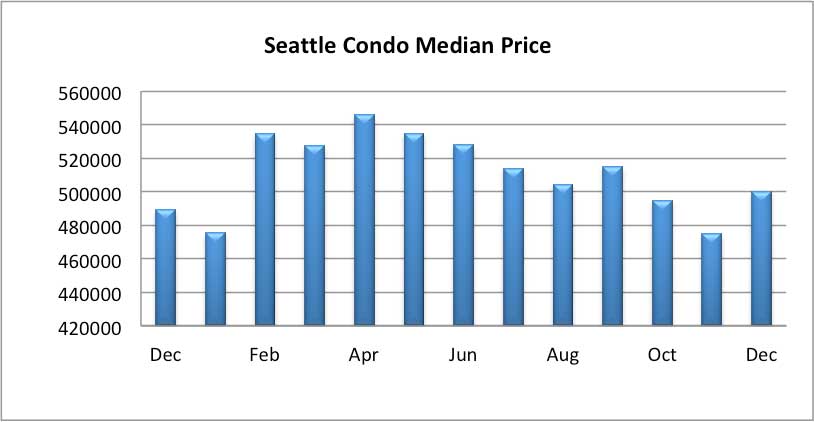 The number of Seattle condo listings for sale subsided from November to December by 27.3% to 407 units. Though, that did reflect a 369.8% spike from a year ago.
The Seattle condo inventory supply rate rose to 3.1-months of supply, which keeps us on the cusp between a seller's market and a balanced (normal) market environment. I suspect we'll have a more solidly balanced market as we progress through 2019.
These figures are based on condo unit inventory reported to the Northwest Multiple Listing Service (NWMLS). This is not, however, reflective of the total number of condo units for sale as developers do not include all of their pre/under-construction pre-sale units in the NWMLS system. There are more properties available for purchase although they will not be completed for another 2-3 years.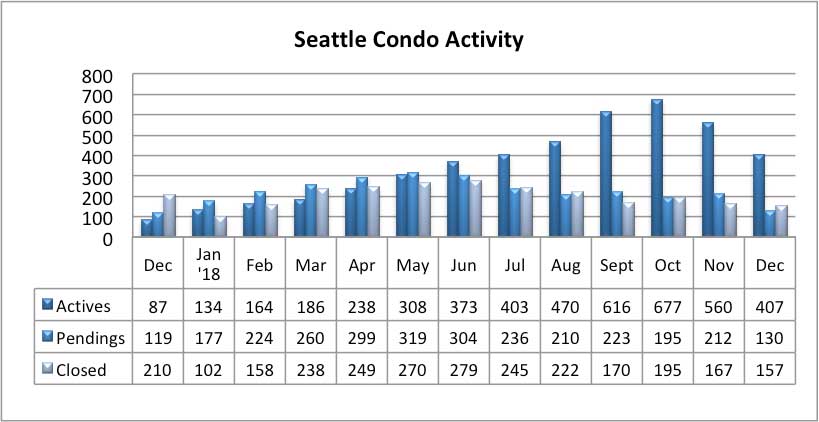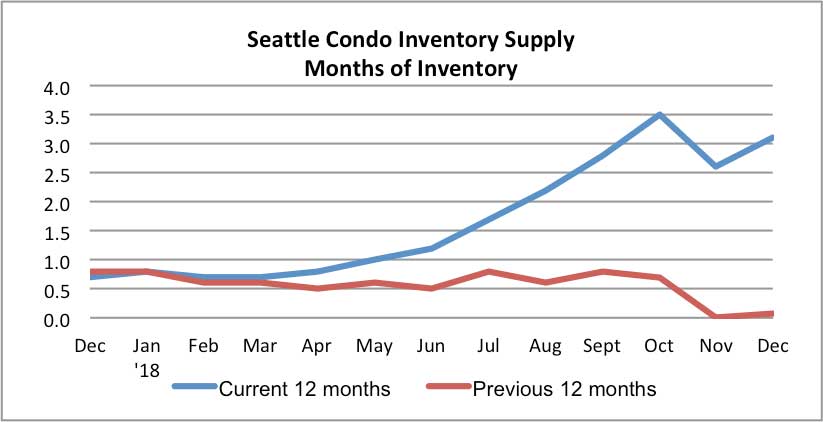 December reflected the fewest number of pending sales transactions, that is listings with accepted offers, at 130 units. That dropped 38.7% from November, but still outpaced last December by 9.2%.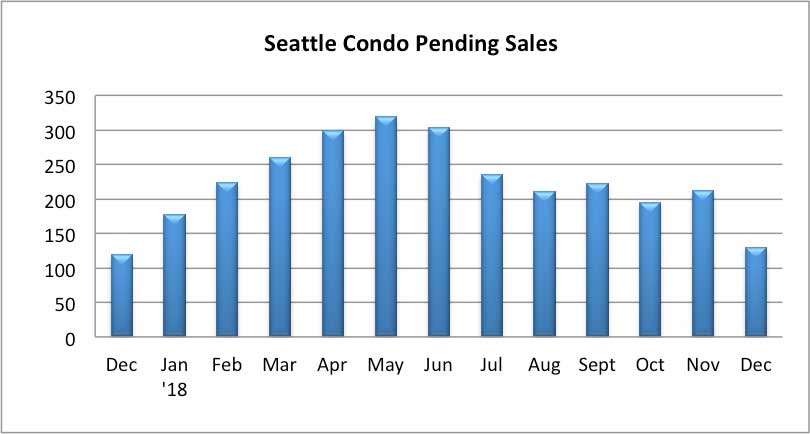 The 157 closed condo sales wasn't the lowest all year, though that number was down 25.2% year-over-year and 0.6% from a month ago.
December is seasonally the most sluggish month of the year for condo sales, so the figures noted are not unexpected. Though, the increase in median sales price and pending sales were a bit of a surprise.
With higher inventory levels and fairly stable mortgage rates, condo buyers will have more options and potentially better values in 2019 than they experienced last year. Sale prices will plateau so sellers should be prepared for a shifting market this coming year.
If you've been contemplating buying a condo, let our Seattle condo specialists help you succeed with our effective buyer strategies.
If you plan to sell in 2019, you'll need to rely on dedicated condo sales brokers more than ever to realize the highest returns. We can help you navigate through Seattle's shifting housing market.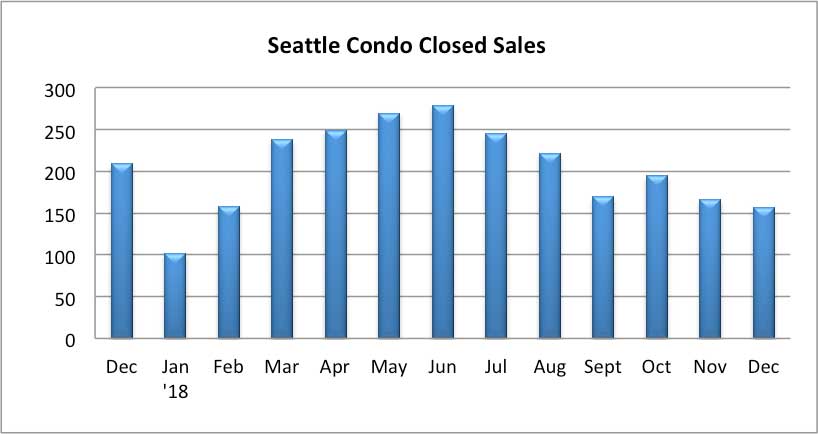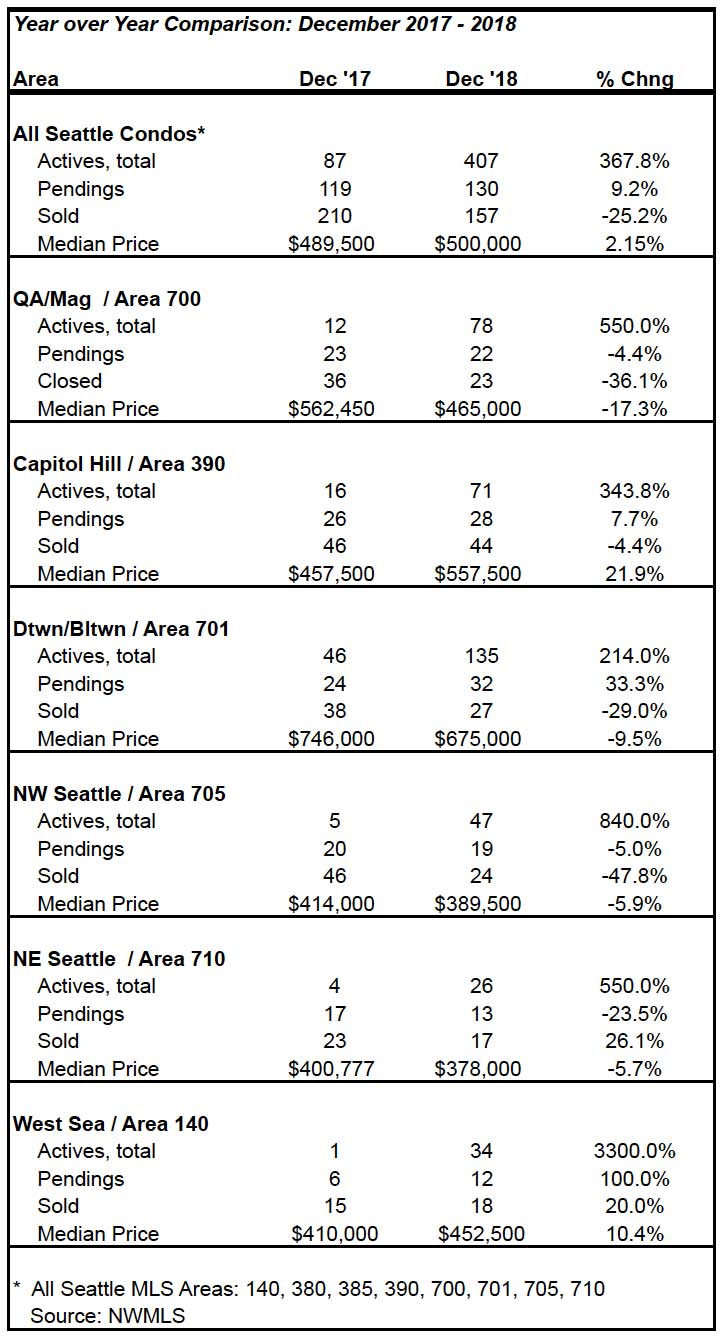 Source: NWMLS. Some figures were independently compiled by SeattleCondosAndLofts.com and were not published by the Northwest Multiple Listing Service.
________________________
© SeattleCondosAndLofts.com