Seattle's condo market ended the year off with a bang in December. Sales volume remained on par with last December and the citywide condo median sales price increased 17.74% year-over-year, the 10th consecutive month of YOY increases. That also reflected a one-month improvement of 4.6% compared to November.
Overall, values rose throughout Seattle with Downtown, Belltown, Capitol Hill, Queen Anne and the Ballard areas exhibiting double digit increases. The exception was West Seattle, which dipped 9.1% compared to a year ago (see chart at bottom).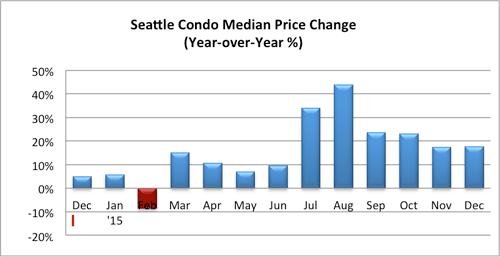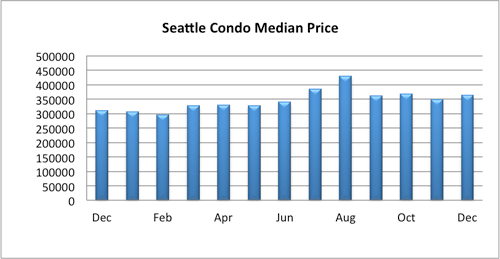 NWMLS listed Seattle condos for sale dropped considerably to 155 units in December, 36% fewer than the same period last year as well as the prior month. I've been keeping track of inventory for a decade now and this is the lowest it has been during that time.
Granted, the actual number is a little higher with unlisted under construction properties at Insignia and Luma. However, the dearth of inventory and limited options for buyers is palpable.
As we progress through the new year, we typically see a rise in available inventory over the next few months. Though, it won't be a significant number as it'll mostly be limited to resales. Demand is expected to remain high so the market will remain competitive for buyers.
In 2015, three new condo projects were scrapped or converted to apartments.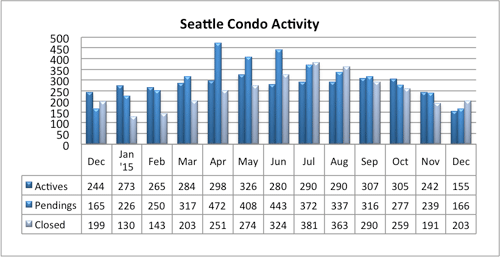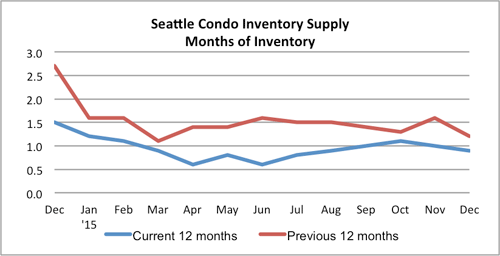 The number of condos going pending (offers accepted) in December was relatively on par with last December at 166 units. That is, however, 30.5% fewer than in November, though not unreasonable given how few units there were available for purchase.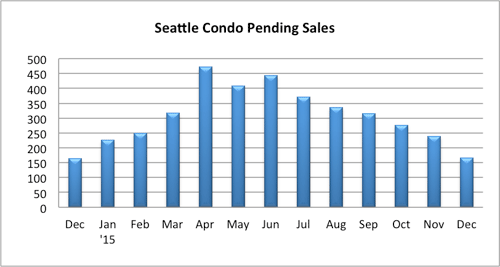 There were 203 closed condo sales last month, reflecting a 2% YOY and 6.3% one-month increase, respectively. This number will drop in January given the fewer number of sales in December. However, Vik will begin closing in February so we'll see this figure improve along with a more active market in the coming months.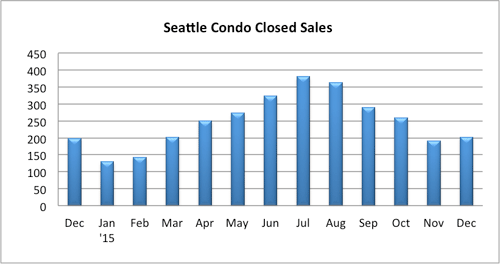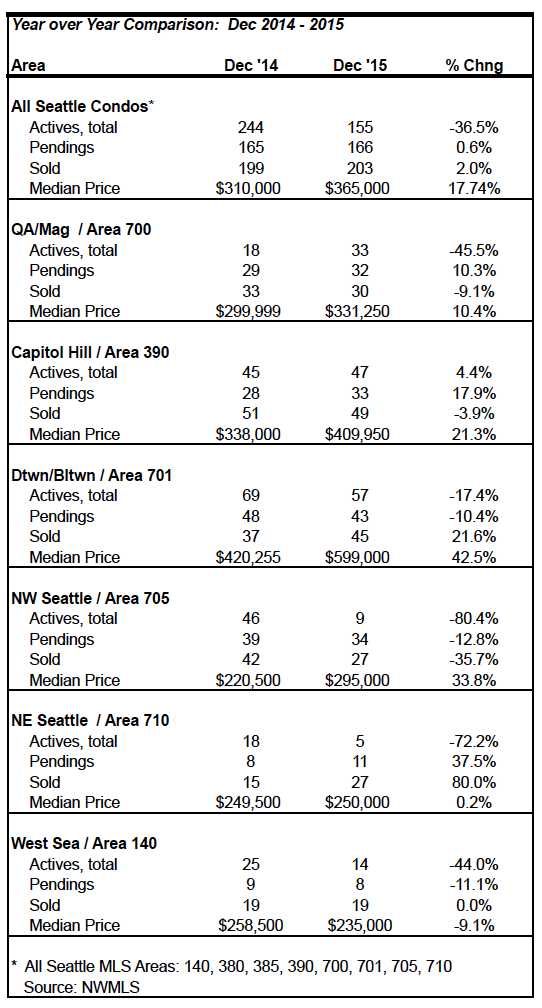 Source: NWMLS. Some figures were independently compiled by SeattleCondosAndLofts.com and were not published by the Northwest Multiple Listing Service.
________________________
© SeattleCondosAndLofts.com