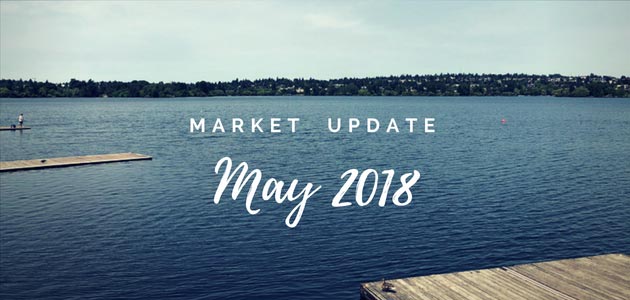 Despite numerous news stories lamenting Seattle's relentless real estate market, buyers continued their dogged pursuit of homeownership. In May, Seattle's condo market exhibited another month of strong sales activity.
The citywide median sales price of Seattle condos was $535,000, just below last month's record high of $546,000. Year-over-year, however, that represented a 20.5% increase in value. In comparison, the single family median sales price was $830,000.
All Seattle neighborhoods realized year-over-year double-digit increases in median sales prices with Queen Anne and Capitol Hill areas leading the pack with increases of 36.1% each (see table at bottom).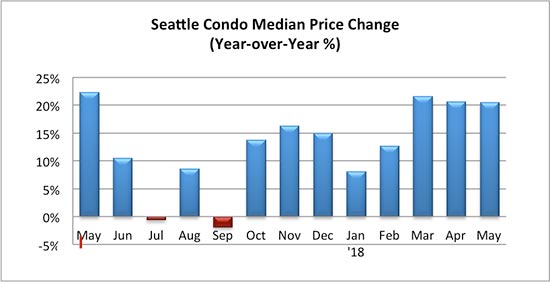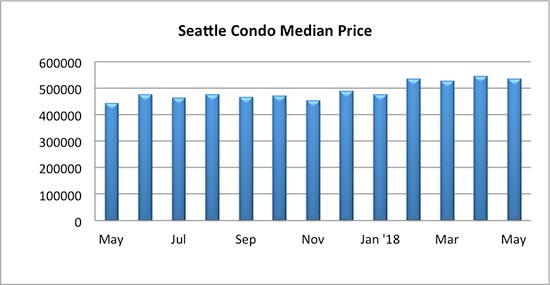 Fortunately, rising inventory levels afforded buyers with a bit of relief and more options. The 308 active MLS-listed Seattle condo properties reflected a 68.3% spike compared to the same period last year and 29.4% bump over April.
However, that was partly attributable to new construction pre-sale units being added to the MLS listing database. Though, those units were available for purchase off market.
As a result, the Seattle condo inventory supply rate rose to 1.0-month of supply. That's the highest it has been since 2016, yet it still signifies a tight buyers market place. We would need to reach a supply rate of at least 3-months of supply to achieve a balanced / normal market environment. And, that is unlikely given the anticipated number of new condos in the pipeline over the next few years.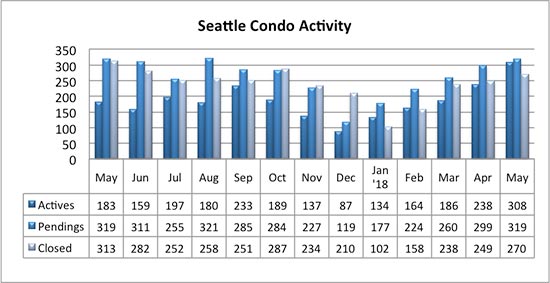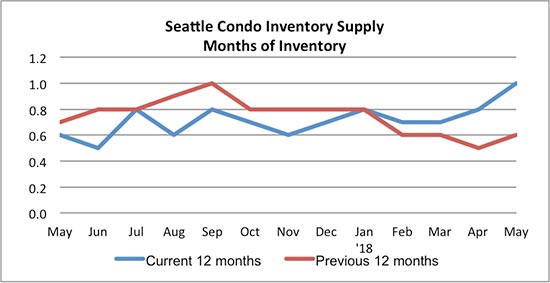 The number of pending sales transaction increased 6.7% over April to 319 units, though it remained on par with last May.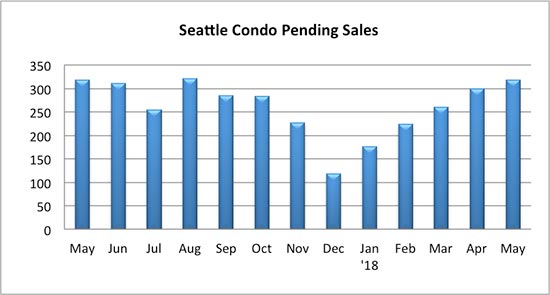 The 270 closed Seattle condo units in May improved 8.4% over the prior month, but faltered a bit year-over-year by 13.7%. With inventory finally starting to rise we should see condo sales increase, and perhaps bring some added relief to values.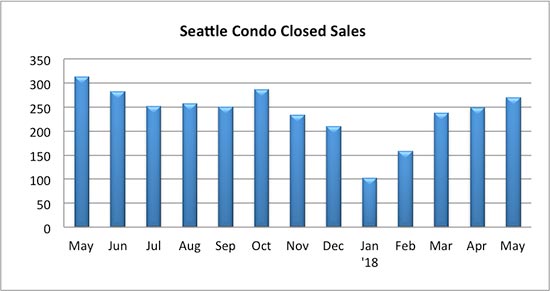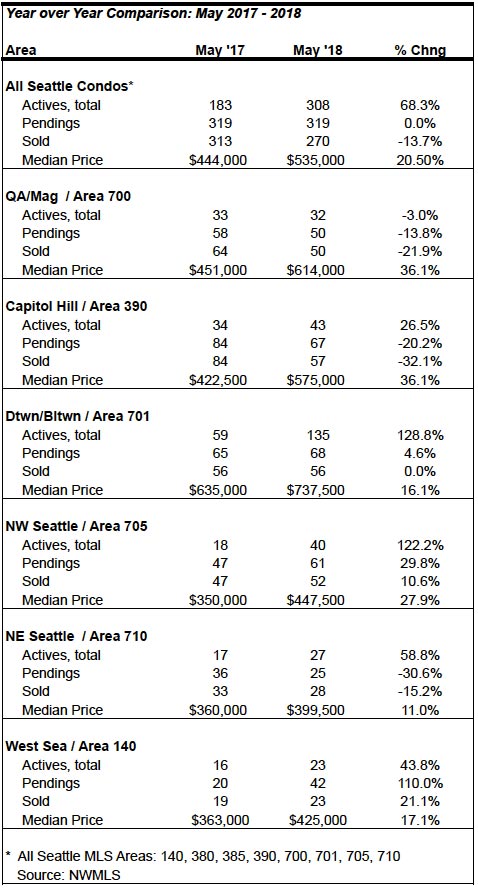 Source: NWMLS. Some figures were independently compiled by SeattleCondosAndLofts.com and were not published by the Northwest Multiple Listing Service.
________________________
© SeattleCondosAndLofts.com