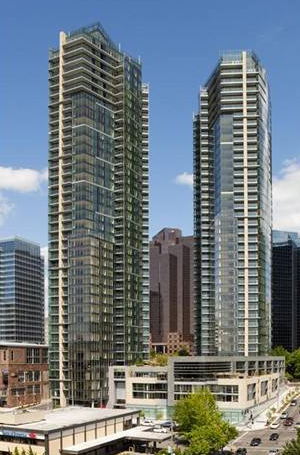 Bellevue Towers announced that 483 of its 539 units, or 90 percent, are now sold. 180 condominium homes were sold in 2012 alone.
"We are pleased with the excitement for Bellevue Towers seen from brokers and prospective buyers, due in part to the enthusiasm spreading word of mouth through existing residents in the Bellevue community," said Todd Prendergast, principal with Realty Trust, the brokerage firm that represents Bellevue Towers.
The 56 remaining homes include one studio and one one-bedroom; all other units range from two-bedroom to penthouse, with average price between $850,000 and $999,000.
The sleek twin tower development located in downtown Bellevue is LEED Gold certified.