Yesterday, Escala unveiled Club Cielo, a $30 million private club and the first to open in Seattle in more than two decades. The exclusive 25,000 square foot Club Cielo was selected to provide signature amenities to residents of Escala, including venues to socialize, entertain and refresh.
Here's just a few of Club Cielo's premier services and amenities:
An exclusive dining room and bar, including a garden terrace.
Full-service day spa offering massage therapy, facials, manicures and pedicures.
A professional grade 5,200+ square foot fitness center offering strength and cardio training equipment, two resistance lap pools, a yoga and Pilates studio and on-site certified instructors.
A large theatre / multi-purpose room for private screenings, presentations or parties.
A climate-controlled Wine Cave for up to 9,000 bottles, with an adjoining intimate dining room.
Access to private chefs, car service, housekeeping service, personal assistants and animal care and dog walking services.
Club Cielo will also offer a limited number of memberships for non-residents.
Scheduled for completion in 2009, the signature Escala development will have 275 luxury condominium homes ranging from $500,000 to well over $5,000,000. Club Cielo will be operated by Columbia Hospitality whose other managed properties include the Salish Lodge & Spa and the Kenwood Inn and Spa in Sonoma Valley.
For more information on Club Cielo, please visit www.clubcielo.com.
For more information on Escala, please view our post or visit www.escalamidtown.com.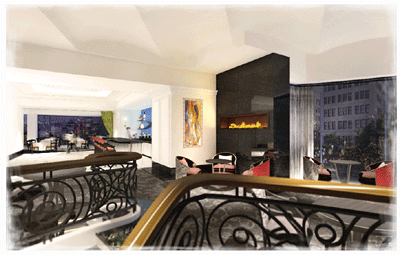 Club Cielo's second floor entrance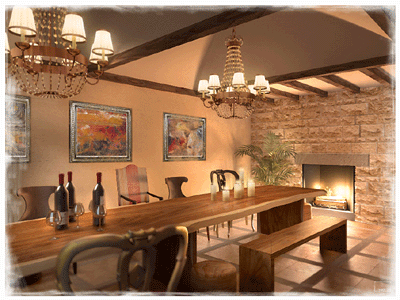 Club Cielo's Wine Cave private dining room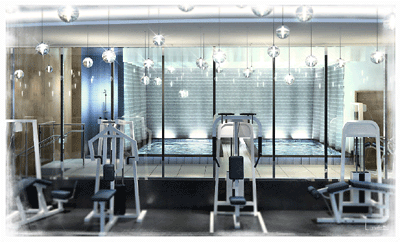 Club Cielo's fitness center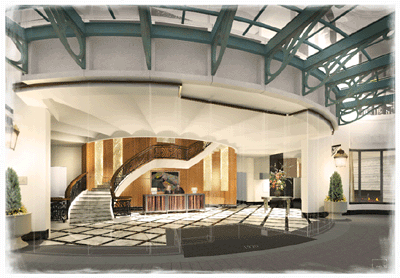 Escala's glass enclosed grand lobby from 4th Avenue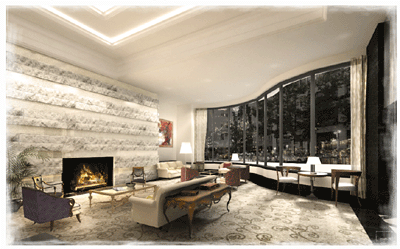 Escala's fireside lounge
Renderings courtesy of Club Cielo / Escala