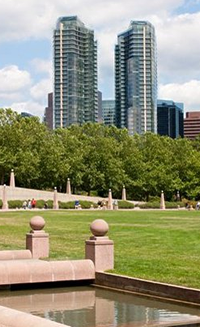 According to an email from Bellevue Towers (website), they've seen a turnaround in sales activity since the ownership & pricing changes last month with 18 pending sales and 11 additional new offers.
This transition is a positive turning point for the development, its homeowners and the real estate community for a number of important reasons:

Clear and stable ownership moving forward
No plans to rent or auction
Fully funded HOA reserves
An adjustment in price of an average cumulative discount of 30% to further establish Bellevue Towers as the best luxury highrise value in the region

The new pricing at Bellevue Towers reflects an average cumulative discount of 30% from original list prices. Please click here for our current price list. A sample list of prices for our five main unit types are as follows:

Studios from $310,000 to $400,000
1 bedrooms from $418,000 to $454,000
1 bedrooms w/study or den from $400,000 to $560,000
2 bedrooms w/study or den from $560,000 to $1,260,000
Penthouses starting at $2,300,000
The demise of the Bravern is probably helping as well.