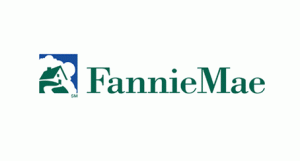 DISCLAIMER: This information is presented to provide an overview of Fannie Mae's condo guideline changes. For specific information and questions, please consult with your mortgage loan officer.
Recently, TSCB noted two new mortgage fees implemented by Fannie Mae affecting condo buyers — a .75% condo add on fee and a 1.75% additional fee for investors — both applicable to loans with a loan-to-value rate greater than 75%.
Well, there's more. Effective March 1, 2009, Fannie Mae is implementing condo guideline changes "in light of the current condo market and the need to mitigate risk on condo loans". Some of these changes may affect a buyer's ability to obtain conventional condo loans for new and established condos.
A condo project is "established" if 90% of the units have been sold, is complete and the HOA has been turned over to the owners. A condo project is "new" if less than 90% have been sold, is not completed, is subject to phasing or if the HOA has not been turned over to unit owners.
Overview of Fannie Mae condo guideline changes:
For new construction and newly converted condo developments, 70% of the units must be pre-sold (closed or under contract). This is being increased from 51%.
No more than 15% of a condo project units can be more than 30 days delinquent on HOA dues. This is an existing guideline that is now being applied to new condo projects. The calculation was also changed from being 15% of HOA fee payments to 15% of total units.
Fidelity insurance will be required for condos with 20 or more units, ensuring that homeowner association funds are protected. Presently, this requirement applies to new projects and is now being extended to include established condos.
A requirement that borrowers must now obtain a condo-owners insurance policy unless the master policy provides interior unit coverage; coverage may not be less than 20% of the assessed value. A condo-owners policy, known as an HO-6 policy, covers personal property, personal liability, and the physical unit from the studs and in. Many policies also include special assessment coverage or the option to include a special assessment coverage rider.
No more than 10% of a project can be owned by a single entity.
No more than 20% of a project can consist of non-residential space.
The homeowners association must have at least 10% of its budgeted income designated for replacement reserves and adequate funds budgeted for the insurance deductible.
According to a Fannie Mae, the guidelines can be modified for condo projects on a case-by-case basis. Therefore, these guidelines may not apply to all condo projects.
What effect will the changes have?
The revised guidelines may affect a buyer's ability to obtain a conventional loan for either a new or established condo if the project does not conform. Most notably, it'll affect new developments and it's already having an impact on at least two new projects. Vulcan recently sent a letter to buyers at its Rollin Street Flats project in South Lake Union notifying buyers of the new 70% pre-sold guideline and extending closing until April 15th at the earliest.
As it stands, Vulcan may be unable to close any of the units at Rollin Street unless (1) they continue to extend closing until 70% of the units are under contract, (2) seek modification under a Fannie Mae expedited review process, (3) find a lender willing to hold the loans in their portfolio, or (4) convert the use of the building.
Ruby Condominiums in Eastlake is holding off closings until there are enough sales to qualify under the guidelines…that could be awhile. Ruby is FHA approved so that offers qualified buyers an alternative, though Ruby must have 25 sales under contract before it can begin closing FHA buyers. Its developer, Barrientos, is a major apartment developer as well, so reuse may be an option. In both cases, buyers are left in limbo.
The new guidelines may also apply to other recently completed and/or soon to be completed projects including Enso, Veer Lofts, Equinox, Alex, Duncan Place, Leona, Lakeview Residences, Brix, Eleven Eleven, The Danielle, The Dakota and Marselle — that is unless they've been approved for a lower rate under a case-by-case expedited review process. Quite frankly, though, I expect a few of these won't end up as condos.
If there is a silver lining, it's for sellers at established condo developments who'll have reduced competition from new construction developments.
Statement from Vulcan:
Vulcan has informed our buyers of the new Fannie Mae and Freddie Mac regulations because Rollin Street is at a level of pre-sales that is under what is mandated by the new guidelines. As these guidelines affect the ability of our buyers to obtain financing and close on their purchases, we felt it was important to communicate these challenges as soon as possible. We are working to understand the new guidelines and how they will ultimately affect the property and our buyers. We will be communicating what we know about these changes and their impact in the next 2 to 3 weeks.
Veer and Enso are at a higher level of sales and pre-sales respectively and our goal is to continue to close units in those buildings as buyers come to the closing table.
Response from Williams Marketing (per comment below)
As of today [2/20/09], Ruby has partnered with a local lender (Seattle Mortgage) looking to actually lend money! They have committed to close homes now, ie, we are move-in ready with no pre-sale requirement. We are also working with other regional lenders for additional commitments to close homes with no presale requirements. Ruby on Eastlake is both FHA and VA approved, so buyers can take advantage of every financial opportunity to get into new home ownership.
Posting has been revised.