First Quarter Condo Market Performance
Seattle's first quarter 2007 condo sales figures exhibited a healthy market performance compared to the same period last year. The chart below shows Sold information for city-wide condo sales as well as selected downtown core neighborhoods.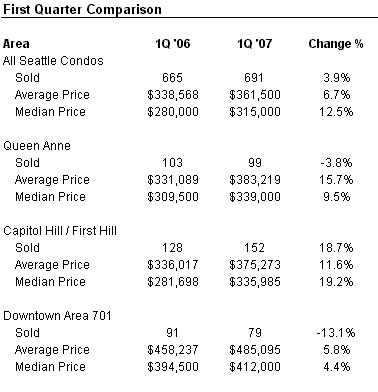 March 2007 Condo Market Performance
The one month figures from February to March showed a different picture. As expected with seasonal market fluctuation, the number of sales increased in March. However, the core neighborhood values took a hit in March from the prior month.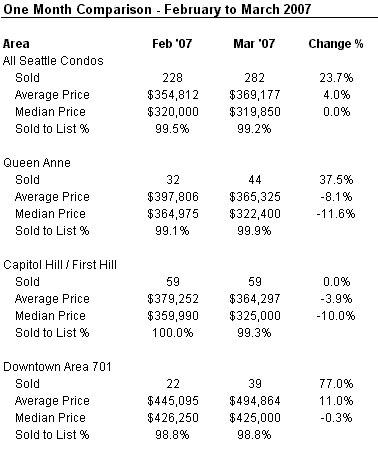 Keep in mind, the one month change, in and of itself, is not as meaningful as trending.
Price Per Square Foot – all Seattle Condos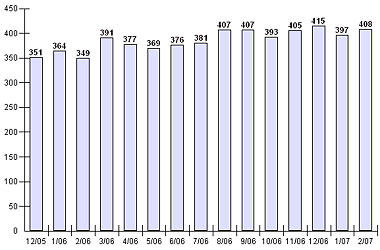 The All Seattle Condos category include aggregate figures for NWMLS areas 140, 380, 385, 390, 700, 701, 705 and 710. Downtown Area 701 includes Downtown, Belltown, Denny Triangle, Pioneer Square and the International District.
Source: NWMLS & Trendgraphix. Information deemed reliable but not guaranteed.