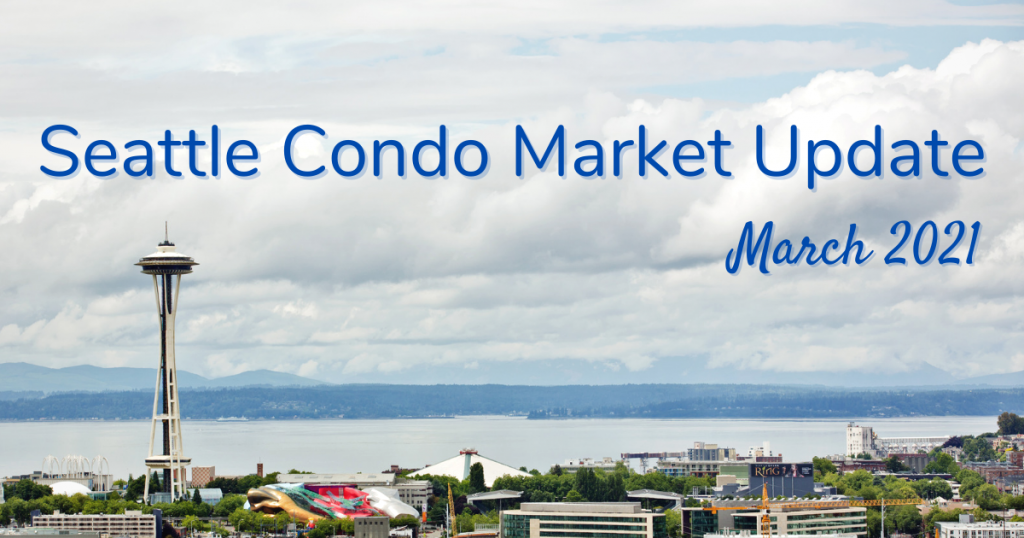 After months of sluggishness, the spring season brought renewed interest in Seattle's condominium market with improvements across the board – selling prices, pending and closed sale transactions.
Seattle experienced a modest increase in its citywide condo median sales price, rising 2.06% year-over-year, and 4.2% over the prior month, to $495,000.
Areas that reflected increases were the Capitol Hill area, Queen Anne and Northwest Seattle (e.g. Ballard, Fremont, Green Lake), while downtown, Northeast Seattle and West Seattle realized a drop in their median selling prices for the month (see table at bottom of post).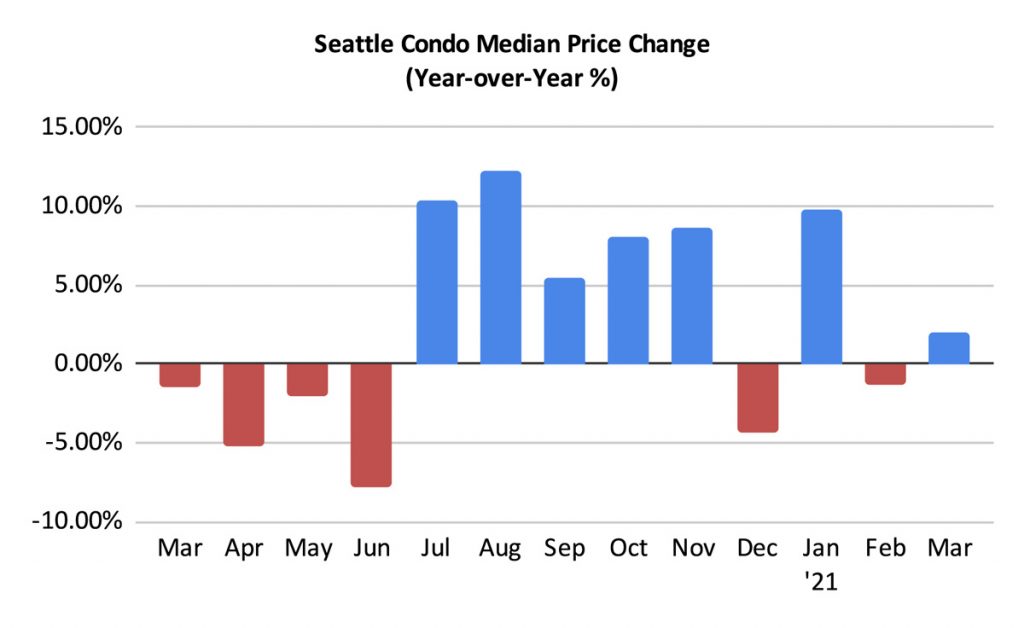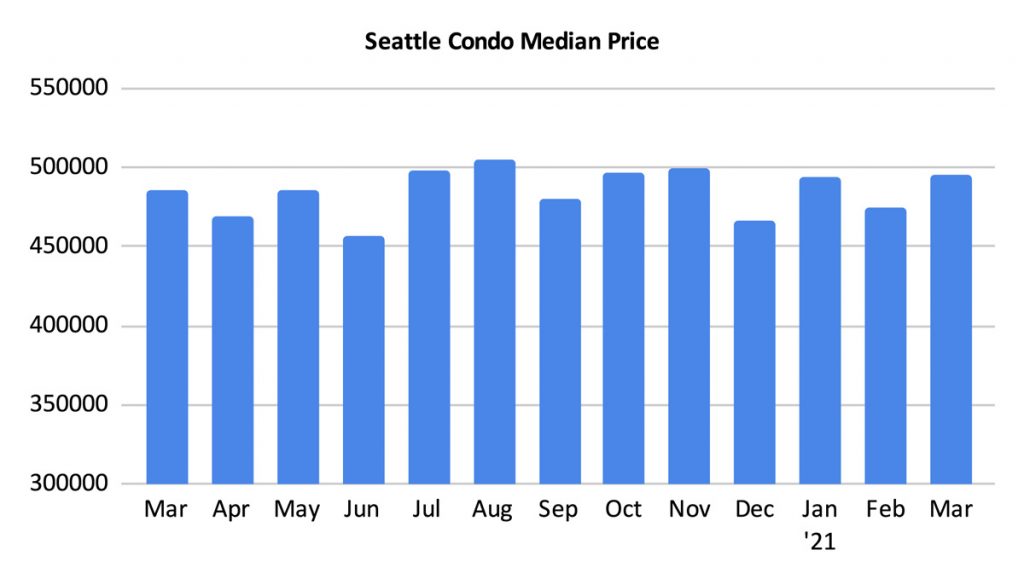 The number of active Seattle condo listings exceeded the actives compared to last March by 49.6% to 564 units. However, the overall the number of listings have been stagnant since December. We haven't seen the spring inventory spike that we normally have this time of year.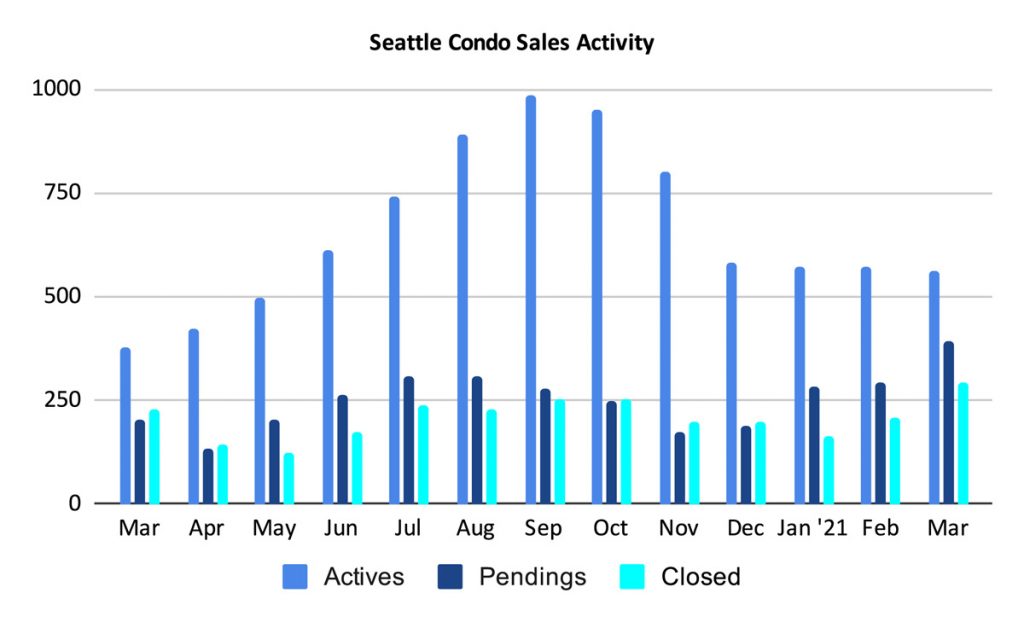 On the other hand, condo sales have been rising rapidly, which in turn reduced the inventory supply rate to a 1.4-month supply based on pending sales transactions and 2-months based on closed sales transactions.
The inventory supply rate is a metric identifying the current market environment. A supply rate of less than 4-months is characterized as a seller's market, 4-6 months a balanced market and over 6-months would be considered a buyer's market.
Based on the current supply rate, Seattle remains steadfast in a seller's market. However, Seattle is comprised of neighborhood micro-markets and conditions will vary. Downtown, for example, remains the most challenging with its abundant supply and work-from-home opportunities presented to many downtown office workers.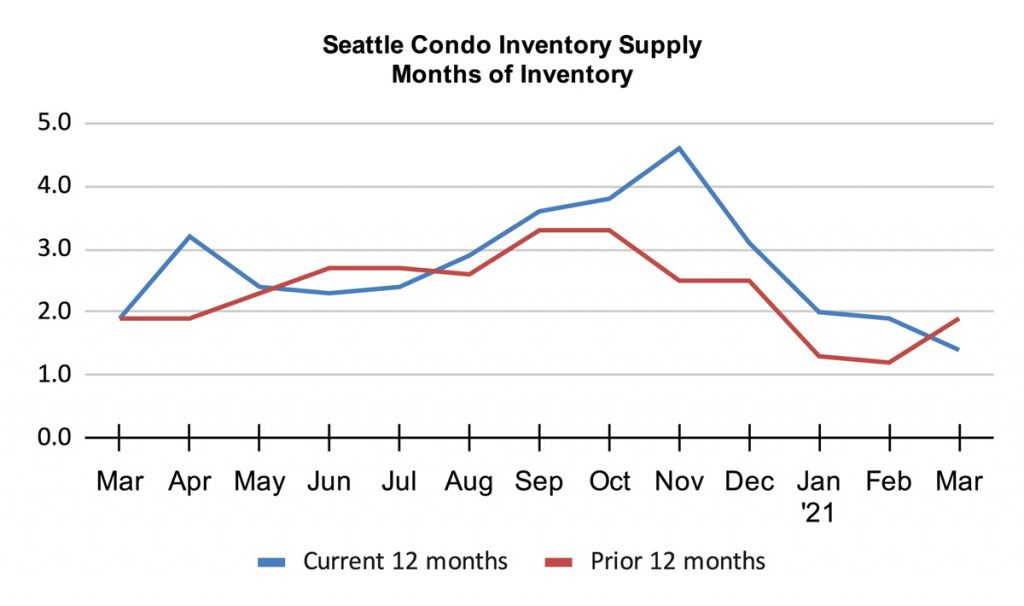 The reason for the drop in the inventory supply is two-fold; it's a combination of the relatively flat number of listings available and a jump in the number of sales.
The number of pending transactions increased to 394 units in March, which reflected a one-month improvement of 34.4% and a one-year increase of 94.6%. This was the highest number of pending transactions since June 2015.
Although the number of pendings nearly doubled from last March, that was when the pandemic was breaking out and the city went under a stay-at-home order, resulting in plummeting sales last year.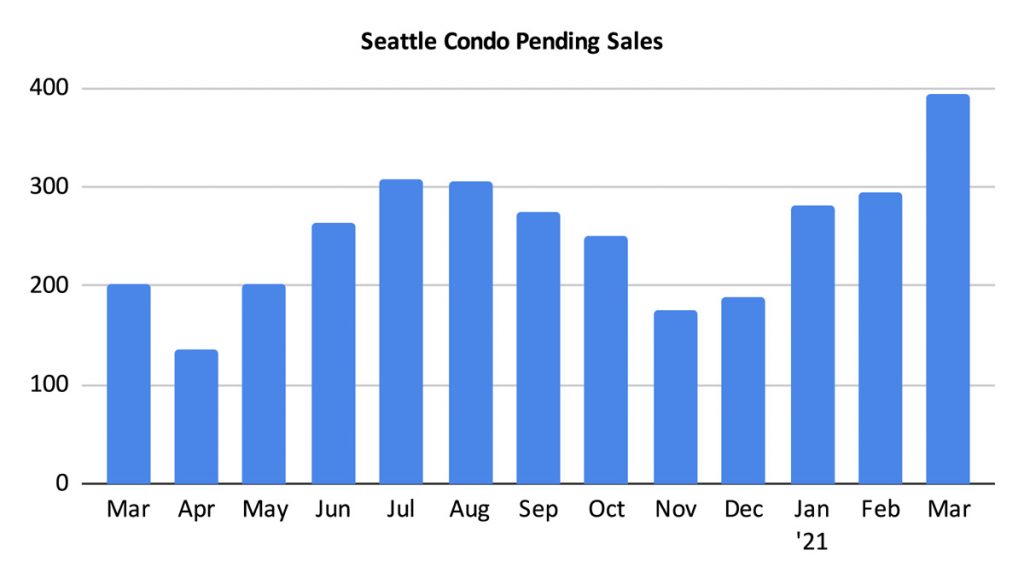 As with pendings, the number of closed Seattle condo sales also rose in March to 284 units, reflecting a one-month and year-over-year increase of 36.5% and 25.1%, respectively.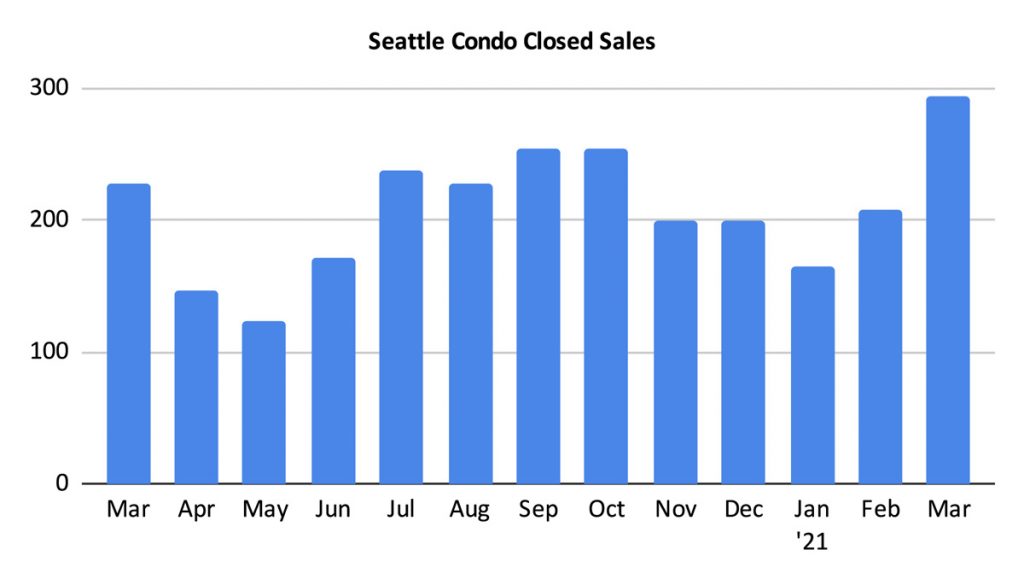 The Seattle condo market rebounded in March with a steady number of listings amid rising values and increasing unit sales volume.
Spring is cyclically Seattle's peak real estate season, thus we can anticipate similar market conditions through summer, especially if condo resale listings continue to plateau.
For sellers who've been on the sidelines, the shifting condo market may benefit them as the market becomes more competitive amongst buyers.
For buyers in the downtown area, you still have the advantage with abundant inventory options and more volatile values, while West Seattle and the Ballard areas may present slightly tighter conditions.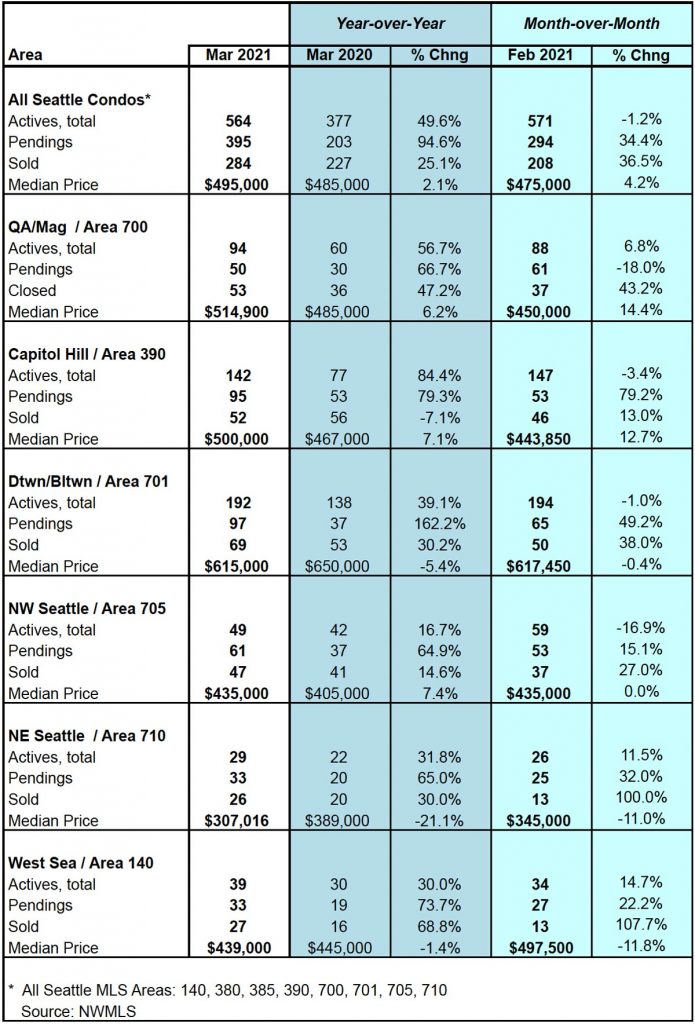 Source: Northwest Multiple Listing Service. Some figures were independently compiled by SeattleCondosAndLofts.com and were not published by the NWMLS.
© SeattleCondosAndLofts.com