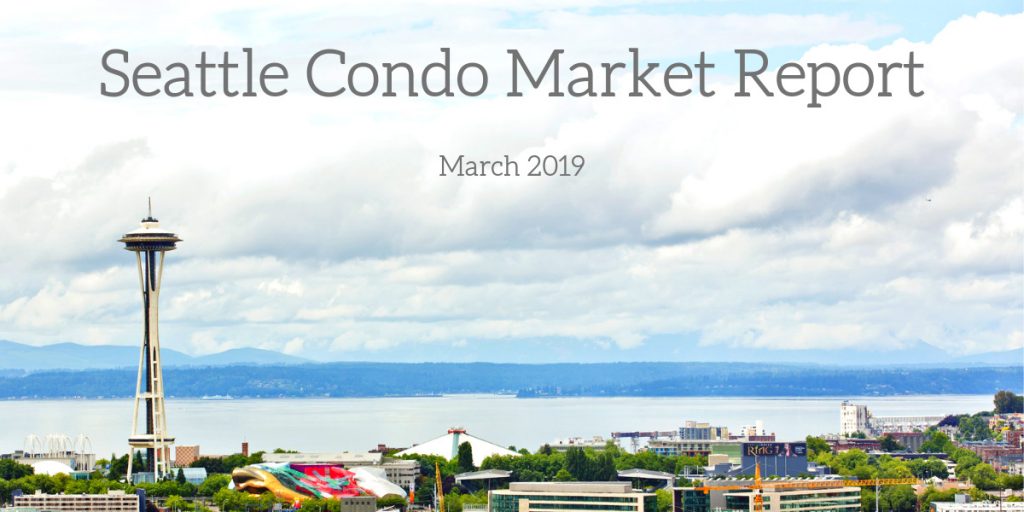 Spring finally hit Seattle's housing and condominium market in March as sales velocity increased and values fluctuated.
Overall, the Seattle citywide condo median sales price rose 11% over the prior month to $492,475, but lagged behind the same period last year by 6.63% reflecting the third consecutive monthly year-over-year dip.
Several neighbors attributed to the higher median sales price in March, notably Queen Anne/Magnolia, Northeast Seattle and West Seattle. Capitol Hill experienced the largest year-over-year drop with Downtown and Northwest Seattle noting declines as well. See table at end of post for details.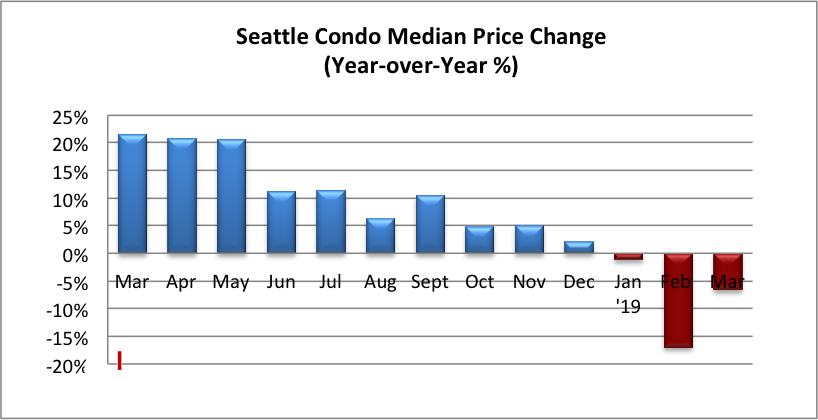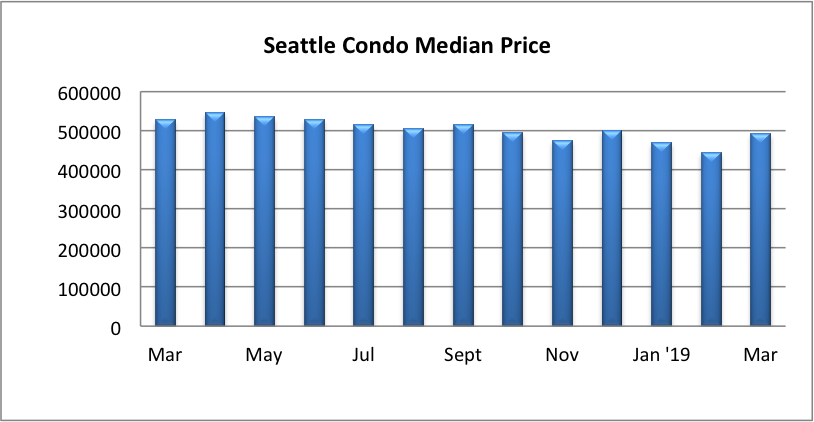 With the spring selling season and new construction adding to the mix, condominium inventory continued to rise with 533 Seattle condos listed for sale in the Northwest MLS database, exhibiting a healthy 186.7% and 17.9% increase over last March and the prior month, respectively.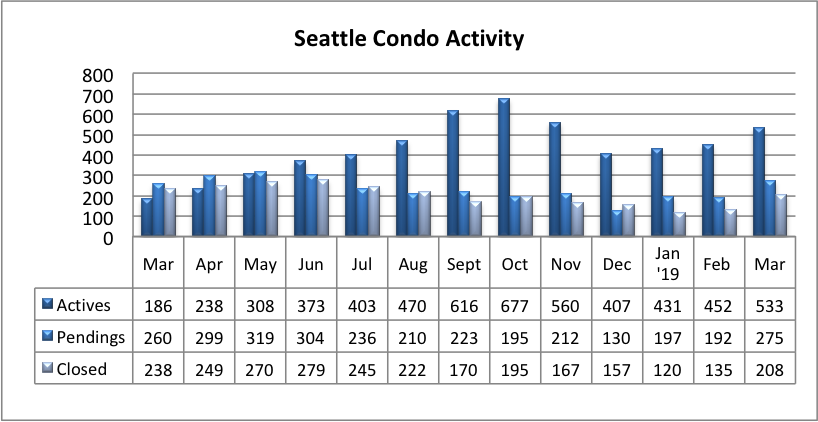 Even though the number of Seattle condos available for sale surged, the inventory supply rate actually reduced to 1.9-months of supply as a result of improved sales velocity. It seems counterintuitive, but the market technically tightened in March.
The inventory supply rate has been trending downwards since it peaked in October. That will keep us in an a seller's market and should stabilize prices.
The caveat to that, however, is that these numbers are based on listings and sales registered with the NWMLS and many of the new construction condos are not reflected in the NWMLS records. Though, the vast majority of the new construction units for sale will not be ready for occupancy for another one to three years.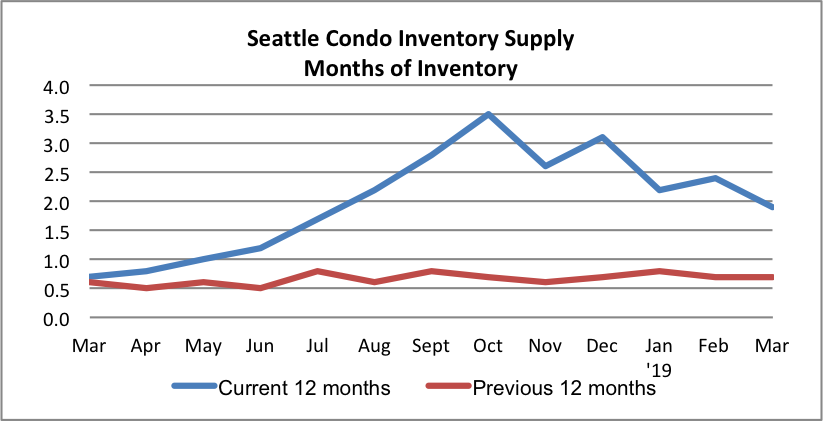 The number of pending transactions, or properties where sellers accepted offers, spiked 43.2% over February to 275 units. That also highlighted a 5.8% yearly increase as well.
Except for a handful units, the pendings were resales and completed new construction units rather than pre-sales, indicating that buyers are out in force readily looking for homes to move into.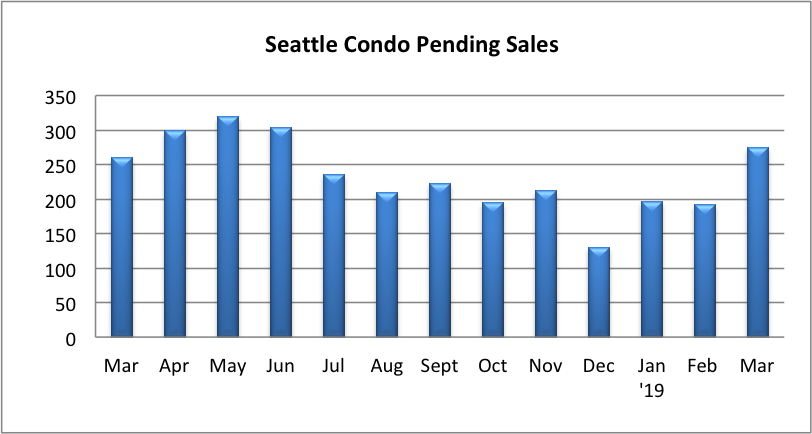 Closed condo sales also swelled to 208 units in March, reflecting a one-month jump of 54.1%, but fell behind last March by 12.6%.
Currently, as of this writing, there are 307 pending Seattle condo units so we'll see improved closings in April.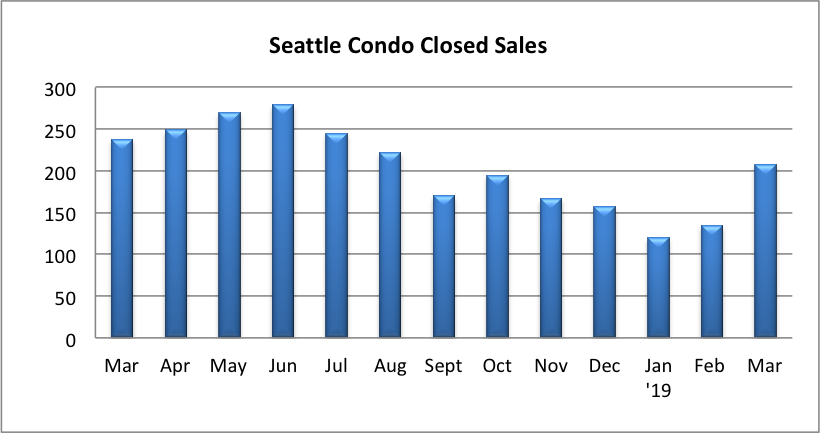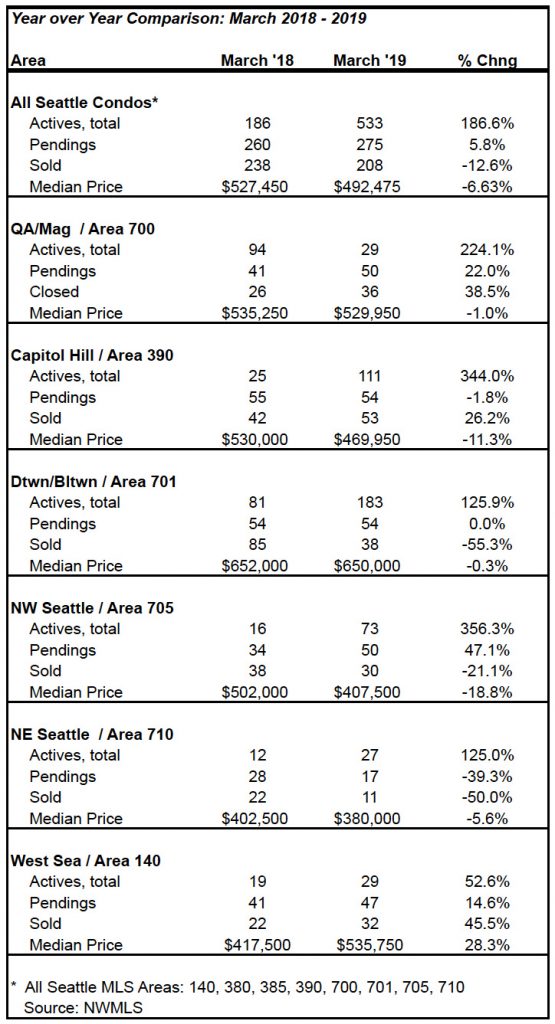 If you've been contemplating buying a condo, let our Seattle condo specialists help you succeed with our effective buyer strategies.
If you plan to sell your Seattle condo, you'll need to rely on dedicated condo sales brokers more than ever to realize the highest returns. We can help you navigate through Seattle's shifting housing market.
________________________
Source: NWMLS. Some figures were independently compiled by SeattleCondosAndLofts.com and were not published by the Northwest Multiple Listing Service.
© SeattleCondosAndLofts.com