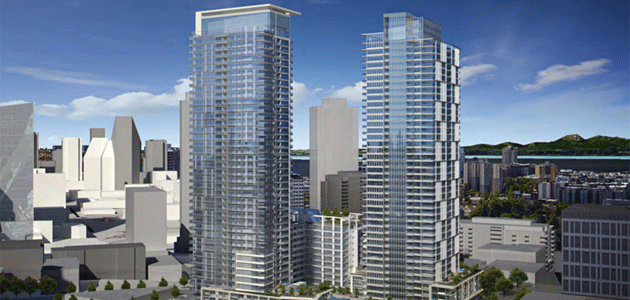 The Puget Sound Business Journal reported that a major South Lake Union area development may end up as condos.
At least that's what the project's developer, Omni Group of Vancouver, Canada is contemplating for the old Seattle Times parking lot block at Denny and Fairview.
The project would encompass two 41-story towers with 1,197 residential units as part of its first phase, which would also include retail and 1,600 parking spaces. A second phase would include two additional towers with another 843 residences.
This makes about four potential condo developments in the greater downtown area, but these are all speculation at this point. The only new condo buildings that are certain are Insignia, Luma and Gridrion.
Read the full article at PSBJ: http://www.bizjournals.com/seattle/blog/2016/02/nearly-1-200-new-condos-might-be-coming-to-south.html
Rendering courtesy of Chris Dikeakos Architects