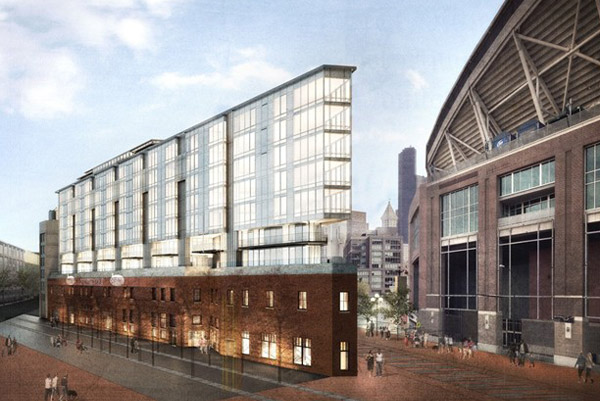 The Gridiron Condominium in Seattle's historic Pioneer Square district has begun the pre-sale process and opened its showroom (510 Occidental) to the public.
The Building
Gridiron is physically located at 589 Occidental Avenue South, the former 1905 Seattle Plumbing Supply Building, which is adjacent to CenturyLink Field. The lower levels of the triangular brick facade building will be retained with a sleek glass and steel addition rising above.
If it looks familiar that's because it retains much of the same design aesthetic of an earlier proposal iteration, Stadium Lofts.
With a new developer and funding, the 107-unit 11-story Gridiron is expected to break ground shortly, though it's not slated for completion until Summer 2017.
There are several home types and layouts to choose from including two-level lofts, studios, urban one-bedrooms, and traditional one-bedroom and two-bedroom homes. The flats have 9-10′ ceiling heights while the lofts have a 16′ ceiling height.
Amenities will include a rooftop-level owners lounge, rooftop deck, fitness center, bike storage room, wine storage and a dog run.
Pre-sale / Reservation Process
Gridiron will be sold in phases of approximately 26-30 homes per phase. The first phase includes 26 homes, a varied mix of home layouts and price points.
Interested buyers may place a reservation on a home with a $10,000 refundable deposit. The reservation period is for 15-days after which the buyer may convert the reservation into a purchase and sale contract.
There are two lenders providing financing, Caliber Home Loans and HomeStreet Bank, and purchases have a 30-day financing contingency. After 30-days, buyers will be committed to the purchase or risk forfeiting their deposit (earnest money) if they do not close in 2017.
PHASE ONE unit selection and prices
Studios (6 units)
Square footage: 458 to 538
Price: $383,250 to $549,000
Urban One Bedrooms (9 units)
Square Footage: 596 to 809
Price range: $459,790 to $695,000
One Bedrooms (5 units)
Square Footage: 587 to 866
Price Range: $482,000 to $731,140
Two Bedrooms (5 units)
Square Footage: 1,002 to 1,430
Price Range: $943,380 to $1,275,000
Lofts (1 unit)
Square Footage: 1,343
Price Range: $901,870
Note: There are only two lofts available overall, located in the lower brick section of the building.
As of the opening weekend, Gridiron has reservations on 50% of its Phase One release inventory.
View Gridiron Condos Listed for Sale
Subsequent phases are expected to be released once 90-95% of the current phase homes have sold. At this time they do not expect to maintain a waiting list, therefore interested buyers may need to act quickly as homes are released as they'll be sold on a first-come, first-served basis.
The reason for the phases is to maintain a mix of home types and price ranges throughout the long pre-sale process.
Options
Parking and storage will be available as options, both pricing and timeframes are yet to be determined.
There will be 88 parking spots available. Buyers of homes that are 800 square feet and larger will have an option to purchase a space (one per bedroom). Buyers of homes that are less than 800 square feet will be placed into a pool and parking will be available on a first-come, first-served basis. Thus, buyers who purchase early in the process will have first dibs on parking.
I'm told the developer is contemplating providing EV parking spaces as an upgrade option.
The number of storage units and prices, including wine storage units, are still being determined, but will likely be available on a first-come, first-served basis as well.
We will update as more information comes available. If you'd like to be the first to know or have questions about purchasing a unit at Gridiron, please contact us.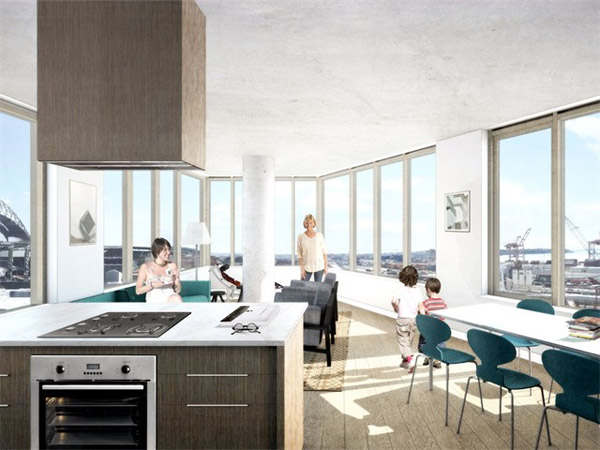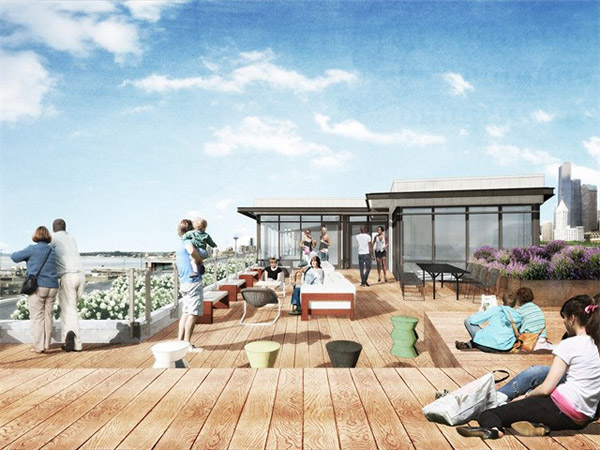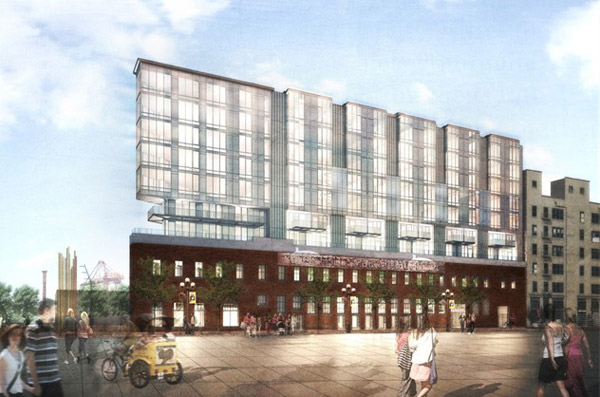 Renderings Courtesy of Daniels Real Estate, Redfin. www.GridironCondos.com