In a strong seller's market one might think it wouldn't take much effort to prep your home for sale. Even though Seattle is presently in a tight condo market place where homes are selling quickly it may not necessarily mean sellers are realizing the most potential from their condo sale.
If you are planning to sell your Seattle condo soon, here are 5 tips to prepare your home for sale to create appeal and attract greater interest, more offers and a higher selling price.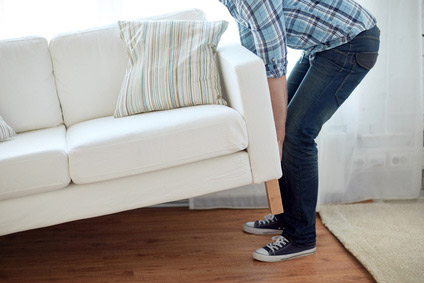 1. Freshen Up
Although you may not have any problem with the dripping faucet, cracked caulking or those picture nail holes in the walls, potential buyers will.
Everyone has a "fix it" to do list of minor repairs they've put aside and now is the perfect time to get to them.
2. Lighten the Mood
A fresh coat of paint, sparkling, streak-free windows and appliances, and a thorough cleaning can do wonders to create a warm and inviting first impression for buyers.
3. Condo Curb Appeal
Yes, even condos have curb appeal. If you're in a complex with landscaping, make sure the HOA has the hedges trimmed, grass mowed and the walkways swept. Make your entry inviting with a neutral doormat and a flower pot to add color and brightness. Replace burnt out light bulbs in the hallways and exterior.
4. Declutter & Depersonalize
This can be one of the more difficult facets of selling as it often means removing personal and cherished items from the home. But, this is the time to separate your personal feelings from your home and instead create a fresh canvas for buyers where they can envision themselves living.
Remove personal photos and pack away decorative items and those stacks of magazines. Store out-of-season clothes to make the closets seem roomier. Remember your ultimate goal here…sell your condo and moving on to a new chapter.
5. Stage & Shine
Let your condo shine through with staging that'll make your unit show and feel like a model home. Appealing to buyers' visual and emotional senses can result in a faster sale and higher net proceeds for you.
Bonus: Pre-inspection
Consider having a pre-listing condo inspection done. This will provide you a heads up on items that the buyer may likely come back to negotiate on once the property is under contract. By inspecting prior to listing, you can address those items upfront and eliminate the possibility of buyers asking for concessions or backing out later.
At Living Northwest Group we'll take care of preparing your home for sale for you from professional cleaning to staging services. Find out more on how we can get you top dollar with our Seattle condo listing and marketing services.