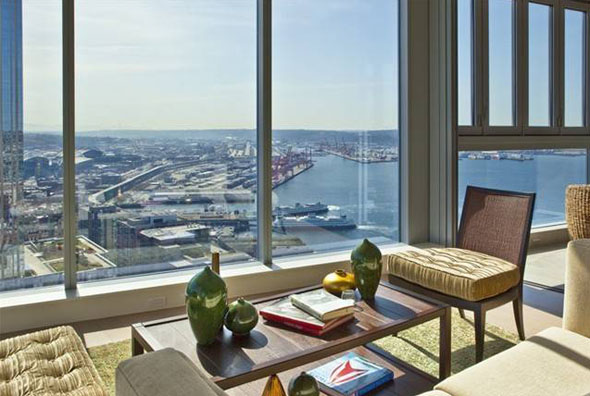 One of Seattle's most prestigious luxury condominium high-rises, 1521 Second, is down to its final home for sale. 1521 Second is a distinctive 38-story condominium in the downtown skyline, rising over the Pike Place Market. Most homes are valued over $1 million.
The last developer unit available, unit #3402, is situated in the SE corner high above the hustle and bustle of downtown. This breathtaking two bedroom, two bathroom home boasts 1,734 sq. ft. of living space and dramatic views of downtown Seattle's skyline and vistas of Elliott Bay .
This stylish home is offered at $1,765,000.
With 1521 Second virtually sold out, the remaining new construction options for discerning buyers are the Four Seasons Private Residences Seattle, Olive 8 and Escala. And, those homes are selling quickly.
View Downtown Seattle Condos.