The end of summer brings with it a cyclical adjustment to the housing market sales activity, which was reflected in the September 2012 condo numbers. Sales velocity decreased, which resulted in more properties available and increased the inventory supply rate. The citywide median Seattle condo sales price eked out a year-over-year increase of 4.17% to $250,000 and has remained stable for the past three months.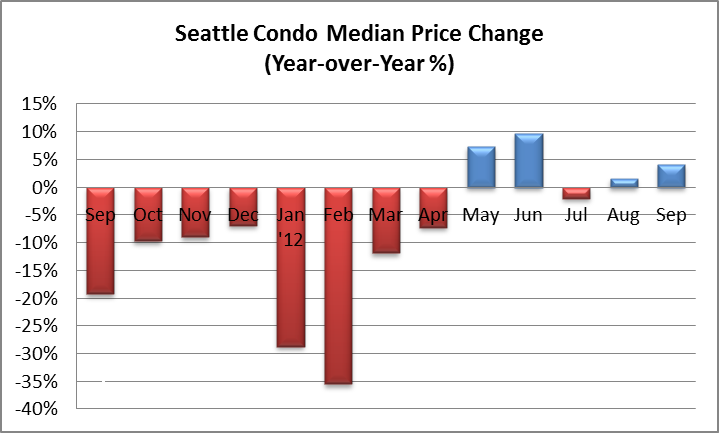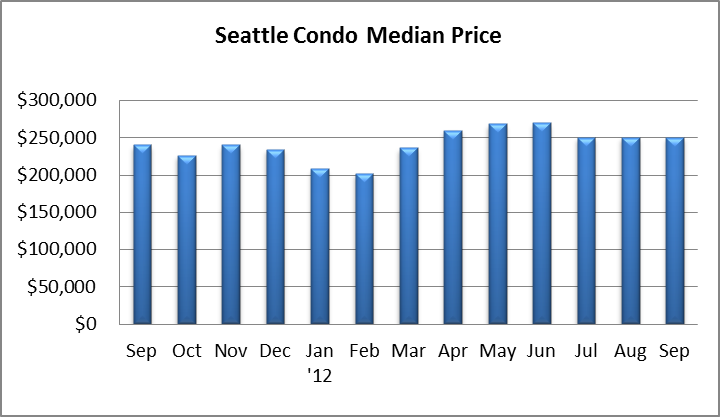 Pending sales transactions (the number of properties going under a purchase contract) still surpasses last year's volume by 2.5%, rising to 207 units, but the pace is slowing with the end of the summer buying season, down 14.4% from August.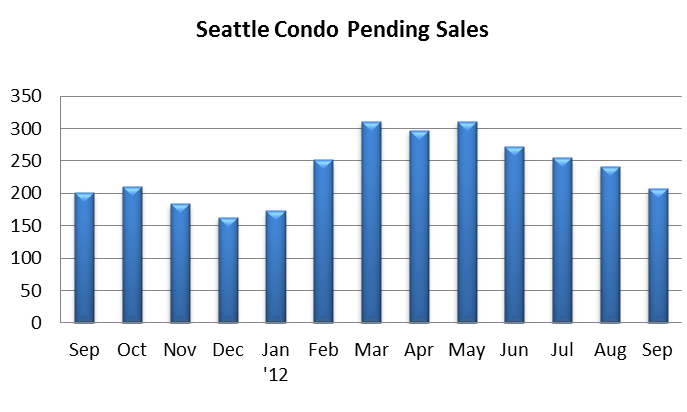 The number of closed sales out-performed last September by 43.8% to 197 units, though there were 3 fewer closed units compared to August. As pendings transactions start to reduce, so too will the number of closed condo sales through the remainder of the year. However, I expect the volume to remain higher than in 2011.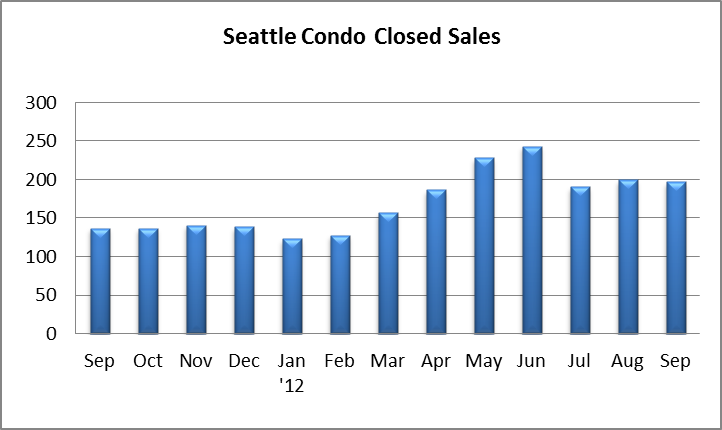 The available number of condo units for sale increased slightly over the prior month by 2.9% to 567 Seattle area condos for sale. Though, that's still a significant 42.3% drop in available properties compared to the same period last year.
As a result of the number available condo units and slowing pending sales activity, the Seattle condo inventory supply rate rose to 2.7-months of supply in September, reflecting a sellers/neutral market environment. The rate is slightly higher based on closed sales…2.9-months of supply. The market still favors sellers, particularly properties in great condition and located closer to the city core.