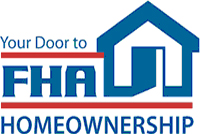 On October 1, 2011 the increased loan limit for FHA Loans expired reducing the limit in the Seattle area from $567,500 to $506,000 for FHA back loans, potentially affecting upper-end purchases.
Last week, FHA got a reprieve from Congress, which reinstated the higher loan limits in 42 states through 2013. For the Seattle/King County area the loan limit is back to $567,500.
Unfortunately, Congress chose not to reinstate the higher limits for conventional loans (e.g. Fannie Mae and Freddie Mac). The conventional loan limit in Seattle/King Country will remain at $506,000.
Most single family and townhomes will qualify for FHA. The higher limit means an additional 92 properties are eligible. Of the 1,709 single family and townhome properties currently for sale in Seattle today, 70.6% are available under $567,500.
Condos are a different story as the building complex will need to be approved by FHA in order for purchases in those buildings to be eligible for FHA loans. Recent changes to FHA guidelines now require condos to undergo recertification every two years, so some buildings that were once FHA approve may no longer be.
As of today, per the HUD website, 408 condominiums buildings in Seattle are FHA approved, which has increased over the past year. Overall, less than half of the condo buildings in Seattle are FHA eligible.
Of the 873 condos currently available for sale in Seattle, 35% or 307 units, are FHA approved. Throughout King County, 42% of the condos units for sale are FHA approved.
* Subject to buyer verification