Trace North – Capitol Hill
Trace North is now sold out! The last developer unit, #502, went under contract this week and is now pending.
Fortunately, for those interested in Trace North there are a few resales available.
Enso Condominium – South Lake Union
Enso Condominium is about to close out sales with just two new homes remaining – units
702
and
1602
. Both are NE facing (towards Lake Union) one-bedroom 769 square foot homes available at $410,000 and $460,000.
These are also Vulcan's final two condo units from the last construction cycle, which will complete their foray into condominiums. Presently, Vulcan is reviving its Martin project in Belltown, but as apartments.
>> View available Enso condos for sale
1521 Second – Downtown
The 1521 Second tower has closed 117 units and is now over 84% sold. 1521 is a luxury condominium offering exquisite finished homes commanding spectacular city, Puget Sound and Olympic range views. Homes start from just under $1 million.
>> View available 1521 Second homes for sale
Olive 8 – Downtown
Olive 8 is now over 2/3 sold with more than 145 homes closed.
>> View available Olive 8 condos for sale
Four Seasons – Downtown
The uber-luxurious Four Seasons Private Residences is clinging on to its remaining 11 new homes…there hasn't been a sale there all year (per NWMLS records). Most of the available homes under $3 million are on the 1st Avenue side facing the Russell Investments tower while the choice view homes start from just over $6 million.
>> View available Four Seasons homes for sale
Escala – Downtown
Downtown's other remaining condominium tower, Escala, has closed 130 homes. That's another 30 in the past two months, which brings the project to approximately 48% sold. New homes start from the low-$400,000s.
>> View available Escala condos for sale
The Decatur – First Hill
Since the switch in marketing firms, and in some cases, price increases, the Decatur has only closed 1 additional home. That leaves about 21 units remaining.
>> View available Decatur condos for sale
Marselle – South Lake Union / Queen Anne
Marselle reports they are over 70% sold and still have a variety of home options available from one-bedroom to two-story penthouses. Homes start from $219,990.
>> View available Marselle condos for sale
Bellevue Towers – Bellevue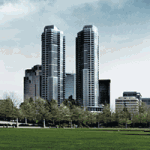 Downtown Bellevue's upscale Bellevue Towers continue to sell well with over 230 homes now closed and another 20 or so homes under contract, including two $2 million penthouses. That brings the massive twin-tower, LEED Gold Certified development up to 43% sold.
Wells Fargo is now offering financing at Bellevue Towers, which expects to receive Fannie Mae approval later this year.
>> View available Bellevue Towers homes for sale
One Main Street – Bellevue
Bellevue's only other new condominium development, One Main Street, is also doing well with 70% of its homes sold. Prices start from $299,900 and is FHA approved.
>> View available One Main Street condos for sale
Hjarta – Ballard
Ballard's Hjarta Condominium has also done well this year, they are now 70% sold. Homes in this green constructed concrete & steel building start from $274,950.
>> View available Hjarta condos for sale
Danielle – Ballard
The Danielle Condominium in Ballard reports they are over 60% sold. Homes at the Danielle start from the low-$200,000s.
>> View available Danielle condos for sale
Harvard & Highland – Capitol Hill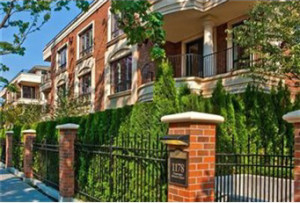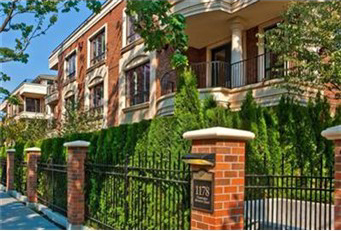 The Harvard & Highland Condominium has sold 76% of its luxury homes leaving 9 available. Tucked quietly away in Capitol Hill's Harvard-Belmont district, Harvard & Highland offers sophisticated in-city living.
Through the end of October, Harvard & Highland is offering an additional broker bonus. We will rebate 2/3's of the bonus ($10,000) if you use our associates to facilitate the purchase of a Harvard & Highland home by the end of October.
>> View available Harvard & Highland homes for sale
Disclosure: 1521 Second, Olive 8, Marselle, Harvard & Highland and Hjarta are advertisers of Seattle Condos and Lofts.