Seattle's condo market showed across the board improvement last month. The citywide median condo price rose 5.8% over the same period last year to $291,000, the second consecutive year-over-year increase.
The number of pending transactions (properties going under contract) and closed sales also reflected substantial increases over March of last year with pendings up 86.7% and closed sales climbing 51.3%. Compared to February, pendings increased 27.1% while closed sales improved 52.6%.
On the other hand, competition among sellers got a bit tougher with the number of active listings increasing 5.7% over last March. The 1,441 condo listings last month were the most that's been reflected in the MLS database since September 2008. Fortunately, strong sales activity countered the increase in listings, which decreased the condo inventory supply rate to 5.4 months. With the exception of West Seattle, at least for one month, Seattle reflected normal market conditions overall.
The market continues to be fueled by first-time buyers with 68.3% of closed sales priced below $350,000. The upper-end market remained soft with only 19 closed sales priced above $500,000, or 10.7%.
The improvements we've seen over the past few months will likely continue through the end of April when the home buyer tax credits expire. Whether the velocity generated by the tax credits will propel the market through Summer is uncertain. I suspect the number of listings will continue to increase while sales activity slows as interest rates are expected to rise and FHA guideline & fee changes go into effect. That said, on a personal level, we've been getting a steady stream of second home and relocation buyers who are not incentivized by the tax credit program. And, first-time condo buyers won't just fade away. Current condo prices are also reflecting decent values compared to the past 4-5 years.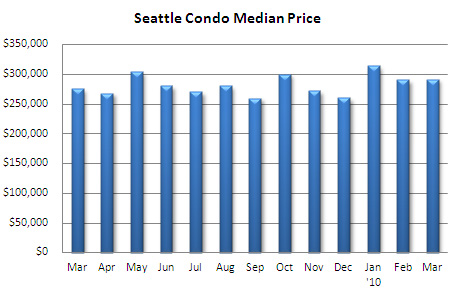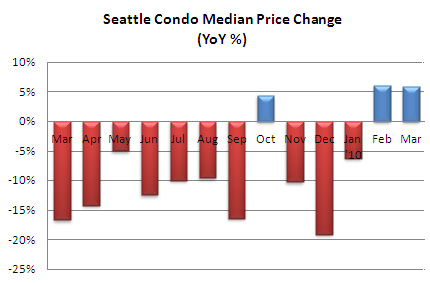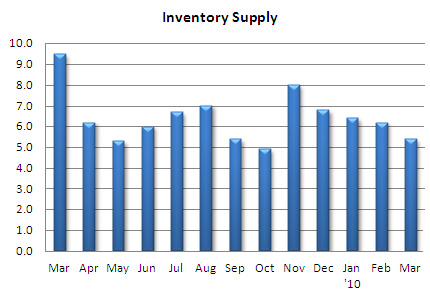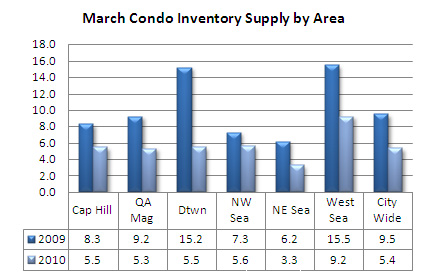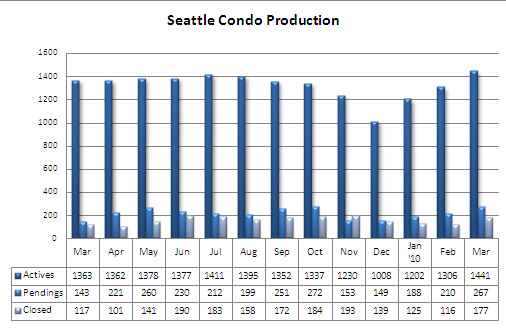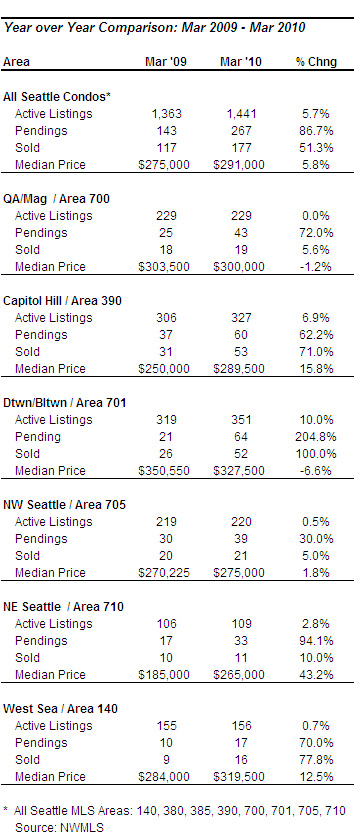 Source: NWMLS. Though some figures were compiled independently and were not published by the NWMLS.