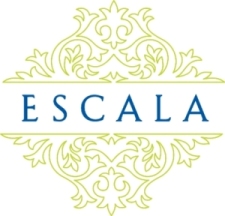 The folks at Escala Condos and TeamBuilder have been busy redefining the Escala experience during the past few weeks. Now, the $370 million condominium development is set to officially reopen its sales center on March 27th, though it sounds like they'll soft open on March 15th according to rep with TeamBuilder.
Out of the 80 or so pre-sale buyers, 6 have closed and about 35 are expected to continue with their purchase at this writing…that's around 15% of the units sold.
The most significant change to the project is pricing with homes now starting as low at $384,000 for a 952 square foot one-bedroom (B layout), $699,000 for a 2-bed + 2-bath home (C layout) and from $1,574,000 for a 3-bedroom 2,442 square foot home. I spoke with a pre-sale buyer who's unit was reduced 28%, which is approximately the figure that's been floating around from other buyers. However, I'm told the percentage will vary by layout/location.
In looking at Escala's first release pricing sheet dated 7/2006, the "B" layout plan units ranged from about $500,000 to $800,000 (before they starting raising prices) and now they're between $384,000 to $550,000. The "C" plan homes now range from $699,000 up to $999,000 for a 20th floor unit. Back in 8/2006 those homes were priced from $800,000 to $1,600,000. The prices today are well below those during the market's peak in 2006/2007.
Pricing has dropped low enough that the project has applied for FHA approval. This is striking considering how the property was originally marketed – very upscale, a private social club with hugely expensive memberships, homes with private elevators and vestibules – to potentially being FHA eligible.
The other significant change to the project is Club Cielo, which will remain but in a far more limited form. Rather than a fully staffed and managed social club and restaurant with outside membership, the facilities remain (bar, kitchen, dining room, wine grotto and dining space, terrace, theatre and spa/fitness area) but only for use of residents on a pay-per-use system. Residents may schedule fitness trainers and masseuses or cater their own parties in the club's dining room and bar. As a result, homeowner dues have been reduced from $.85 to $.58 per square foot.
There are eight levels of underground parking. All homes come with parking and there will be extra spaces available for purchase as well. The wine grotto has 271 storage lockers available with each locker holding two cases. I've heard conflicting info, but most likely they will be available to residents on a first-come, first-served basis.
The spa and fitness areas are spacious with professional quality equipment, two resistance lap pools, hot tub, 4 or 5 massage rooms and a yoga studio.
The building and homes are gorgeous. The amenities impeccable. The pricing, fairly attractive comparatively. Considering new construction condos offering homes at the similar price points – Enso, Olive 8, Volta – it's hard to beat Escala for its overall quality, finishes, uniqueness, views and level of amenities.
View available Escala condos for sale.