The condo front has been pretty quiet so I thought I'd highlight some of the new apartment developments coming up in the downtown area. A number of the apartment projects rival the scale, amenities and upper-end finishes of new condominiums.
The Olivian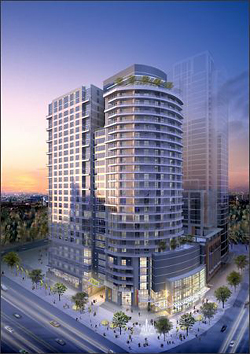 Location: 8th & Olive
Building: 27-story, 224 units
Developer: The Hanover Company
Architect: Carrier Johnson
Other: Under construction, occupancy slated for Spring 2009
Website: www.theolivian.com
Aspira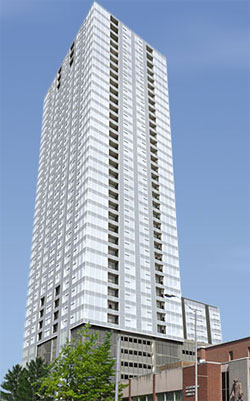 Location: 1823 Terry Avenue, corner of Stewart & Terry
Building: 37-story, 326 units
Developer: Urban Partners
Architect: LMN Architects
Other: Under construction, Green built, 11th floor amenities (fitness center, library, club room, conference room, media room, outdoor BBQ, fire pit and gardens).
Website: www.aspiraseattle.com
Kinects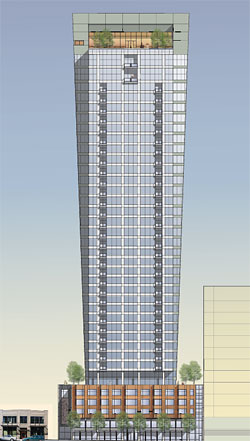 Location: 1823 Minor Ave (off Stewart)
Building: 40-story, 366 units
Developer: Security Properties
Architect: Bumgardner
Other: Aiming for LEED Silver. Security developed the Epicenter in Fremont and is currently developing the Park in Ballard project at the old QFC site on 24th. Security is also planning another high-rise residential tower at 815 Pine.
1200 Stewart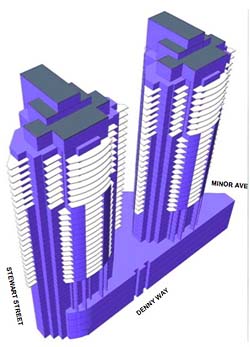 Location: 1200 Stewart (corner of Stewart & Denny Way)
Building: Two 33-story towers, 300-500 units
Developer: Lexas Companies
Architect: Sclater Partners
Other: Project may include a hotel. Lexas is currently developing the Escala Condominium.
2000 3rd Avenue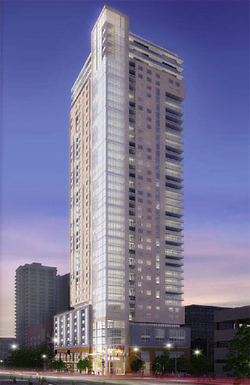 Location: 2000 3rd Avenue (3rd & Virginia)
Building: 43-story, 431 units
Developer: Tarragon
Architect: Ankrom Moisan
Other: This one has been around for awhile.
2105 6th Avenue
Location: 2105 6th Avenue (6th & Lenora)
Building: Two 24-story towers, 644 units
Developer: Pine Street Group / 6th & Lenora Apartments
Architect: GGLO
Other: 1/2 city block on 6th Avenue between Lenora & Blanchard
3rd & Cedar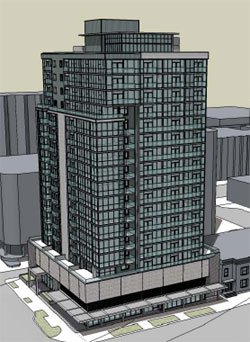 Location: 2612 3rd Avenue
Building: 17-story, 185 units
Developer: Harbor Properties
Architect: Hewitt Architects
Other: Essentially, located South of Mosler Lofts.
3031 Western Avenue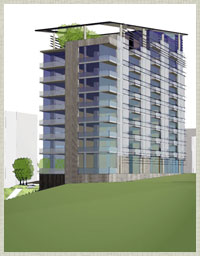 Location: 3031 Western Avenue
Building: 14-story, 78 units
Developer: Martin Selig
Architect: Ruffcorn Mott Hinthorne Stine
Other: Adjacent to the Olympic Sculpture Park.
Landes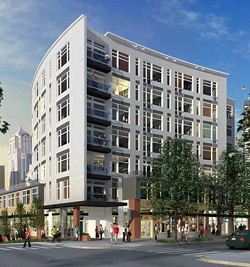 Location: 8th & Marion, First Hill
Building: 7-story, 81 units
Developer: Harbor Properties
Architect: NBBJ & Bayless Architects
Other: Occupancy slated for Fall 2008
Website: www.landesapartments.com
Taylor 28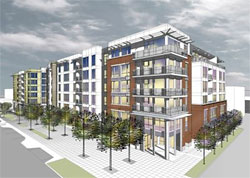 Location: 100 Taylor North, corner of Taylor & Denny Way
Building: 6-story, 197 units
Developer: Bre Properties
6th & Denny Apartments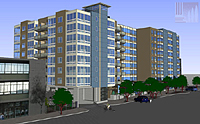 Location: 6th & Denny Way
Building: 8-story, 56 units
Developer: Kauri Investments
Architect: Johnson Braund Design Group
Other: Part of the Hyatt Place Hotel complex, originally proposed as condos.
Expo 62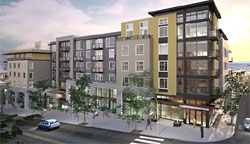 Location: 2nd & John
Building: 7-story, 114 units
Developer: Intracorp
Architect: Weber+Thompson
Other: Occupancy expected for Summer 2008. Project originally developed as condos but converted to apartments during construction.
Website: www.expo62.com

The Bernard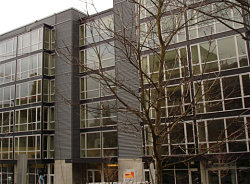 Location: 115 Warren Ave N
Building: 6-story, 62 units
Developer: Barrientos
Architect:
Other: Occupancy February 2008
Website: www.bernard-apts.com