Here's a quick look at designs of several non-condo housing developments in the Belltown & Denny Triangle area.
2612 3rd Avenue (Corner of 3rd & Cedar)
2612 3rd Avenue has a newer design than the one I posted a few months ago. The 17 story apartment will house approximately 185 units, a commercial space and just 82 parking spaces. Overall, it seems like a nice addition to this rather dead end of Belltown.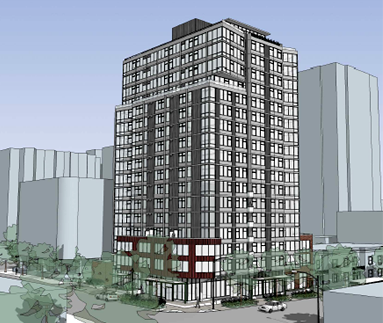 View looking SE, corner of 3rd & Cedar.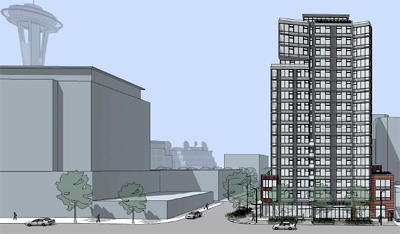 Looking NW from 3rd Avenue. Mosler Lofts is to the left.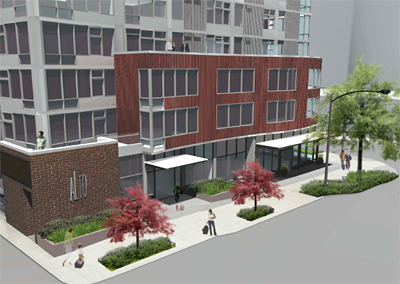 Main entry facing Cedar Street.
6th & Lenora
The 6th & Lenora Apartment is a twin tower development spanning 1/2 block on 6th Avenue between Lenora & Blanchard. The towers will rise 18 stories with a 6 story podium encompassing 654 units, retail space and 419 parking spaces.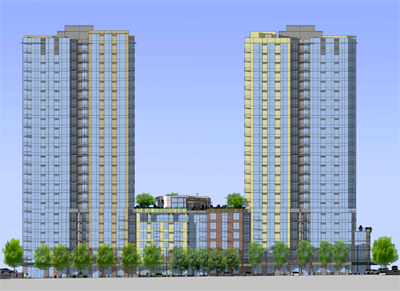 Looking West along 6th Avenue.
1900 1st Avenue
Located close to the Pike Place market at 1st and Stewart, the proposal for the 11-story 1900 1st Avenue development includes a 100 room hotel, 75 apartment units and 325 parking stalls. If built, it will replace a surface parking lot and would obscure lower level views from the proposed 1915 2nd Avenue condominium project.