More preliminary renderings of the Heron and Pagoda Tower project in downtown Seattle. Just based on the scale of the project (1.2 million square feet, $900 million) and striking architecture, this has got to rate as the most exciting development Seattle will experience. The project will consist of two 43-story towers (550′), up to 200 hotel rooms and 500 condominium homes.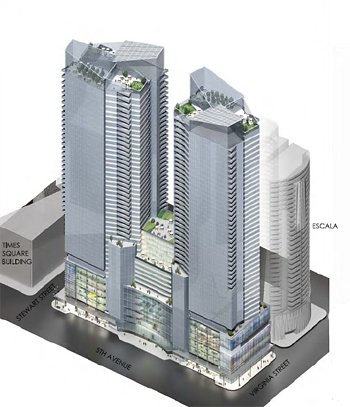 Looking West towards Heron & Pagoda Towers.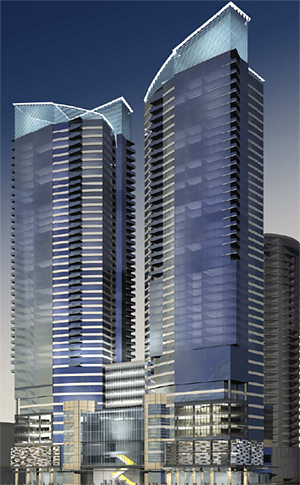 Night rendering of the project.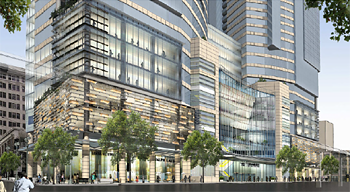 Heron and Pagoda will be connected via the 11-story base that'll include a soring atrium, pool & spa, retail & hotel amenities.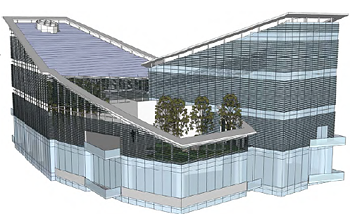 The 50-ft high V-shaped roof encompasses an open air arboretum, roof garden and covered recreational space.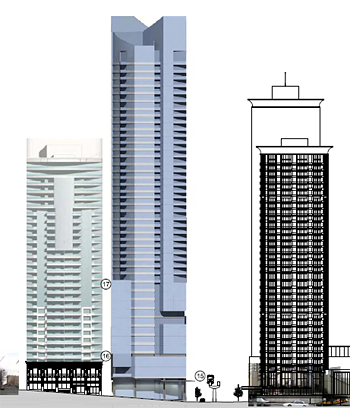 View to the North with the Heron in the center, Escala to the left and the Westin on the right.
See also: SeattlePI article
Renderings courtesy of Ismael Leyva Architects.