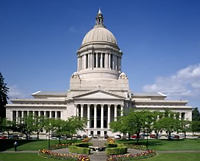 A couple of interesting bills are easily moving through the House and Senate concerning condominium reserve studies and reserve accounts. A reserve account is supplemental to an association's annual operating budget and is used to fund major maintenance, repair and replacement of common elements. The purpose of the reserve account is to offset the financial burden of necessary future renovations that, in the absence of a reserve account, would require the owners to incur a substantial special assessment.
A reserve study identifies the major maintenance, repair, and replacement expenses that an association will incur over time that are not practical to include in an annual budget. The purpose of a reserve study is not to inspect for defects, but to evaluate the expected cost of future repair and maintenance of common elements.
The State House and Senate have similar bills that would authorize, and in some cases require, homeowner associations to conduct reserve studies, establish reserve accounts and require resale certificates (or seller's disclosure) to include a copy of the most recent study or disclose that a reserve study does not exist. Currently, reserve studies are optional.
These are needed consumer protection bills. More often than necessary condo buyers are surprised to learn of major repairs and incur significant assessments for issues not disclosed. Requiring reserve studies to be furnished with the resale certificate will allow buyers to make a more informed purchase decision.
I have more information about these bills on the Buzz.
Also, Farren's SCL article provides a good overview of reserve studies.