Farren West is the owner of Key Inspection Services. This is the second article of Farren's series for SCL. Farren can be contacted at FarrenWest (at) KeyInspectionServices.com.
Once you and your real estate professional have found the right condo to meet your needs, the best location/price/aesthetics/etc you will now begin the process to understanding the distinct difference when buying into a condo and its association compared to purchasing a home.
When one purchases a home the home buyer is buying the home and surrounding land and is responsible for all maintenance and repairs be they minor or major. This is one of the distinct differences when buying into a condo. As the condo buyer not only are you purchasing the condo but also you are buying into an home owners association and all of the maintenance and repairs (minor, major, etc) for the particular association.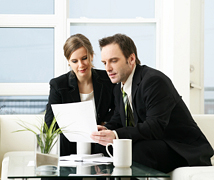 In order for the association to be properly funded for maintenance and repairs an association will hire a company to provide a Reserve Study. These studies generally are completed by a company having architects and professional engineers on staff, which is qualified to do building inspections and estimations on repair/replacement costs for all components related to the said property. These studies can be done every 1-5 years and at a cost of $3,000+ depending on the depth and breadth of the particular study.
The goal of the study is to set a minimum level of annual reserve contributions made by a home owners association. This will help to ensure adequate funds exist for a significant repair/replacement of any component associated with the property. The study breadth and depth of evaluation can vary depending on many factors but as a general rule the goal is to determine the present condition of said component, the remaining useful life, and the replacement costs.
During the next article we will discuss the benefits of a reserve study and begin to learn about building envelope studies.