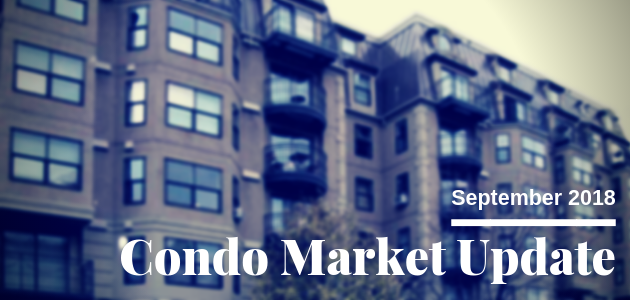 While news reports extol falling Seattle home prices, and to an extent that is true, Seattle's condo market bucked the trend in September. The citywide median sales price rose 10.52% year-over-year and 2.1% over the prior month to $515,000.
With the exception of the Queen Anne area, condo prices rose throughout the city (compared to the same period last year) with West Seattle, South Seattle and NW Seattle increasing by double-digits.
Though, that is not likely to last as we're moving towards the slow season and inventory is increasing considerably.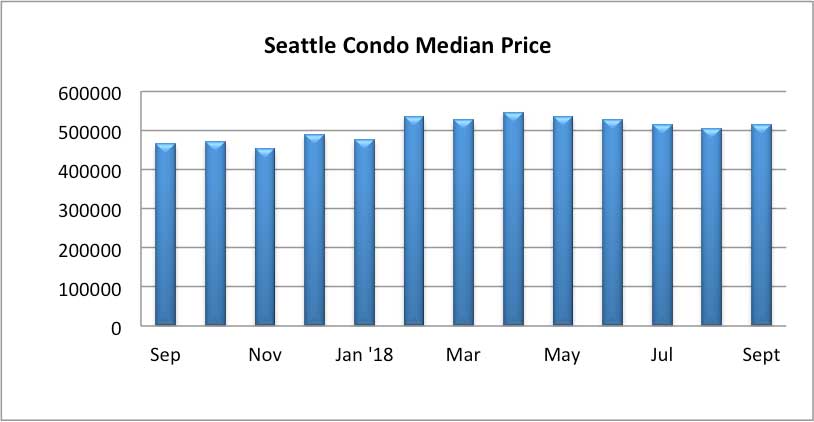 The number of active Seattle condo listings for sale in the MLS increased by 164% over last September to 616 units. To provide some perspective, this is the most units for sale since April of 2012…the condo market had bottomed out in February 2012.
As a result, the inventory supply rate rose to 2.8-months of supply, on the cusp of transitioning from a seller's market to a balanced / neutral market environment. Typically, a market with 3-6 months inventory is considered a balance market, while a buyer's market would exhibit more than 6 months of inventory.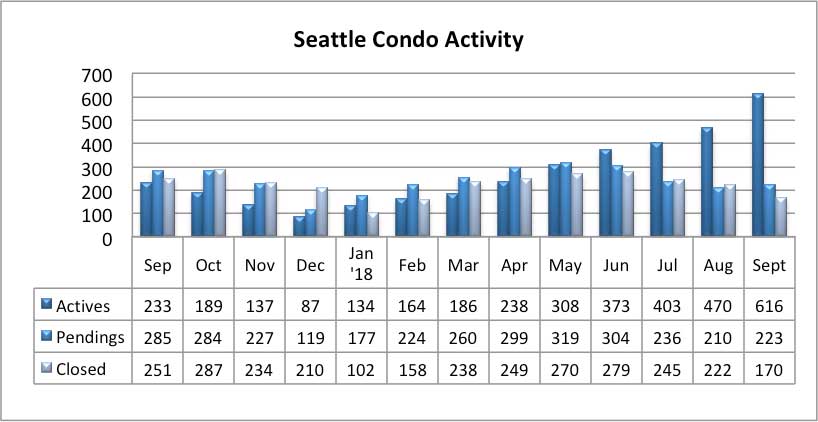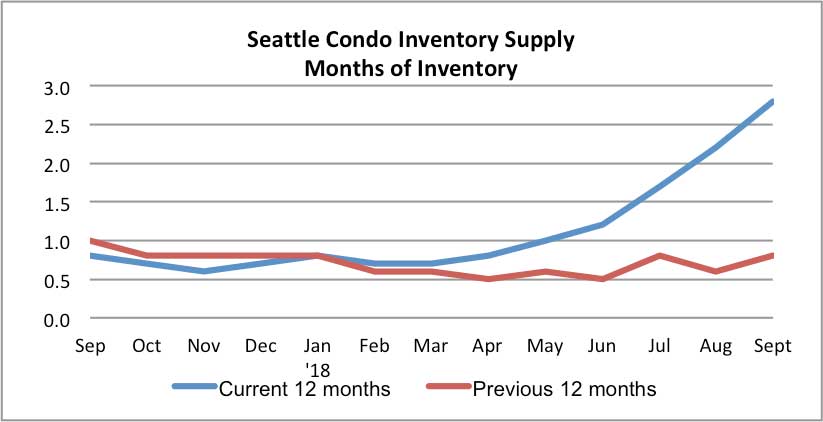 The number of pending sales transactions, or listings with accepted offers, improved over August by 11% to 233 units. Though, that still trails last September by 21.8%.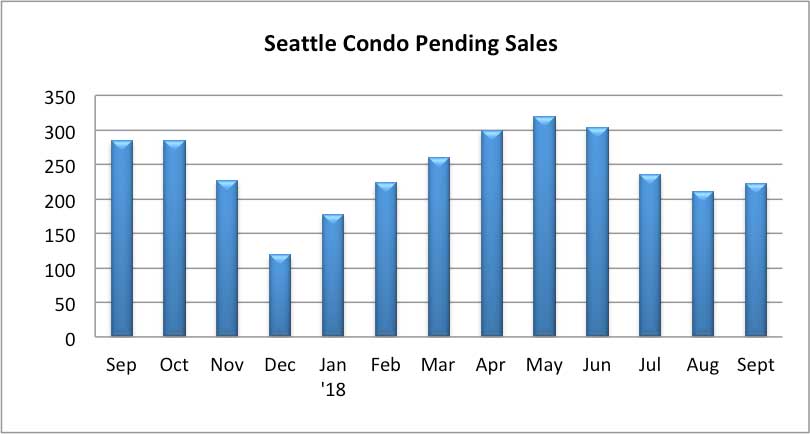 The number of closed Seattle condo sales dipped to 170 units reflecting a 32.3% year-over-year and 23.4% one-month reduction, respectively.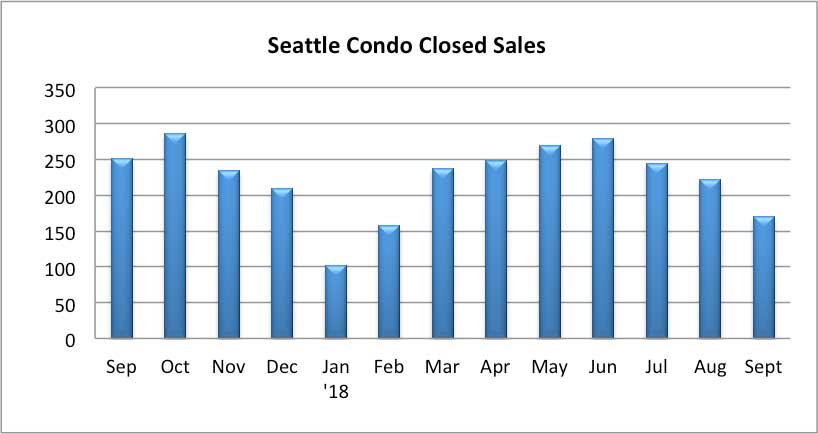 With a greater number of listings available, it could portend continued sales velocity as we close out the year. And, with increased inventory, the market will reflect lower prices providing buyers with better purchase opportunities.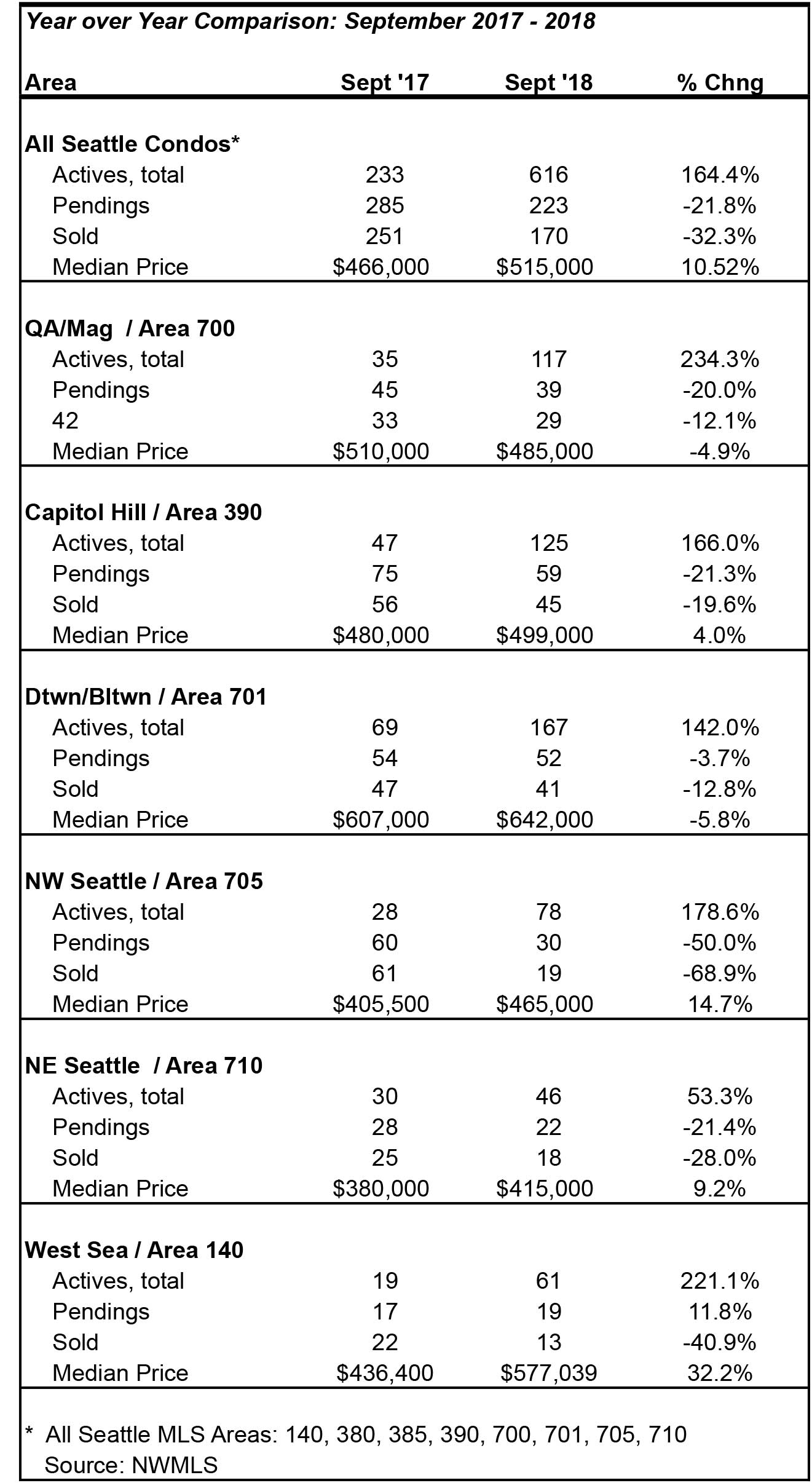 Source: NWMLS. Some figures were independently compiled by SeattleCondosAndLofts.com and were not published by the Northwest Multiple Listing Service.
________________________
© SeattleCondosAndLofts.com