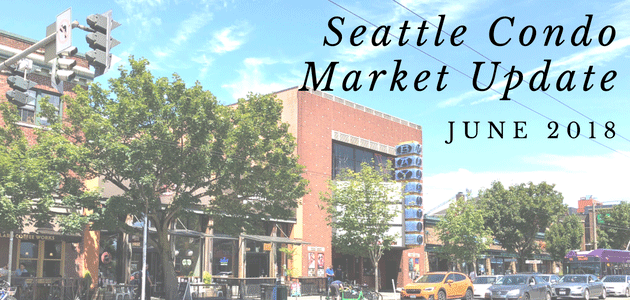 The market took a sharp turn last month with Seattle's condo inventory skyrocketing as prices started trending downward.
Citywide, the median Seattle condo sales price still outpaced June of last year by 11.15% coming in at $527,950, though it did mark a second consecutive month of reduction.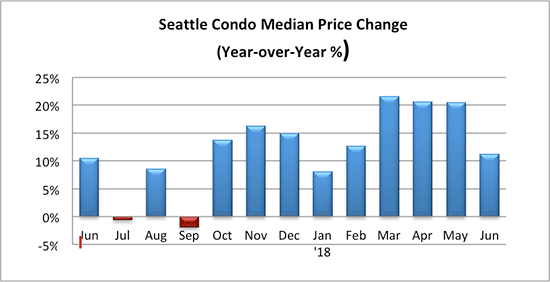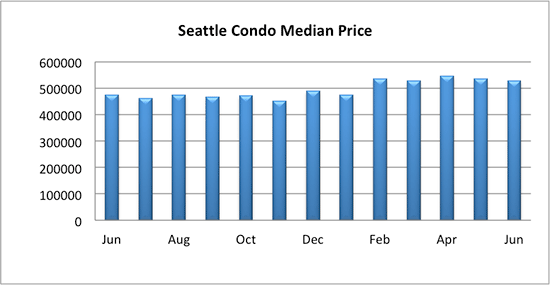 The available MLS listed Seattle condos for sale jumped 139% to 373 units in June. To provide some perspective, this is the greatest number of listed condos for a single month since October 2014.
With the exception of NE Seattle, all areas of the city realized triple digits increases to inventory with downtown boasting a 173% spike. NW Seattle and Queen Anne / Magnolia weren't far behind with increases of 157% and 142%, respectively.
The surge in listings doubled the supply rate, which rose to 1.2-months of supply. That said, while the additional inventory is a welcome sign for buyers, Seattle remains in a tight seller's market.
A seller's market is typically defined with less than 3-months of inventory, while a normal / balanced market exhibits 3-5 months of inventory, and a buyer's market would have more than 6 months of inventory.
Contemplating the expected pipeline of new condo construction in the near future, we'll likely remain in a seller's market for at least another year or two.
Unless the financial market collapses, I don't expect any significant shift in Seattle's condo market as demand outpaces current inventory and the limited future new construction inventory.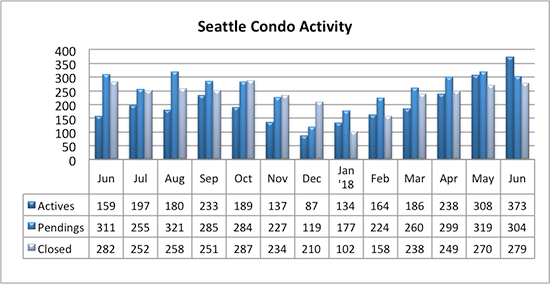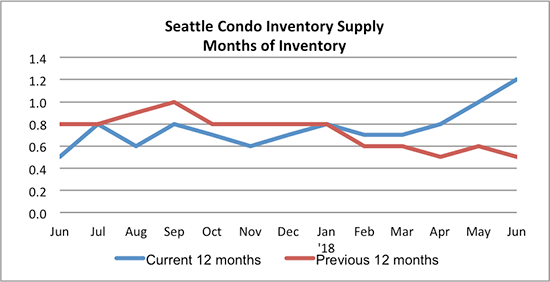 The number of pending sales transactions (listings with accepted offers in escrow) dipped 2.3% year-over-year and 4.7% from the prior month to 304 units. We should see this increase in July given buyers have more options and can avoid multiple offer situations.
Anecdotally, we're seeing more listings with offer review dates go past their review dates with no offers in hand. And, market time (days on market) is also increasing.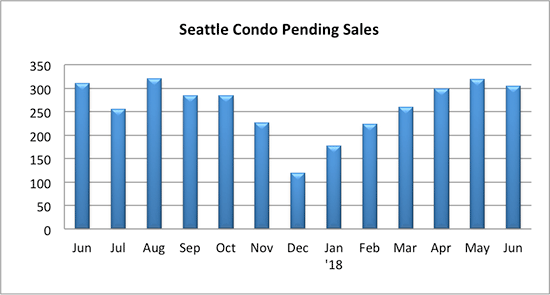 Closed condo sales for June reduced by 1.1% to 279 units. As with pendings, we should see more closings in July.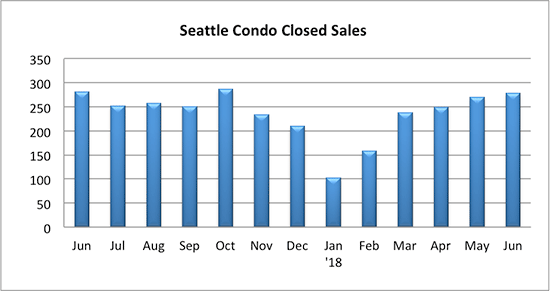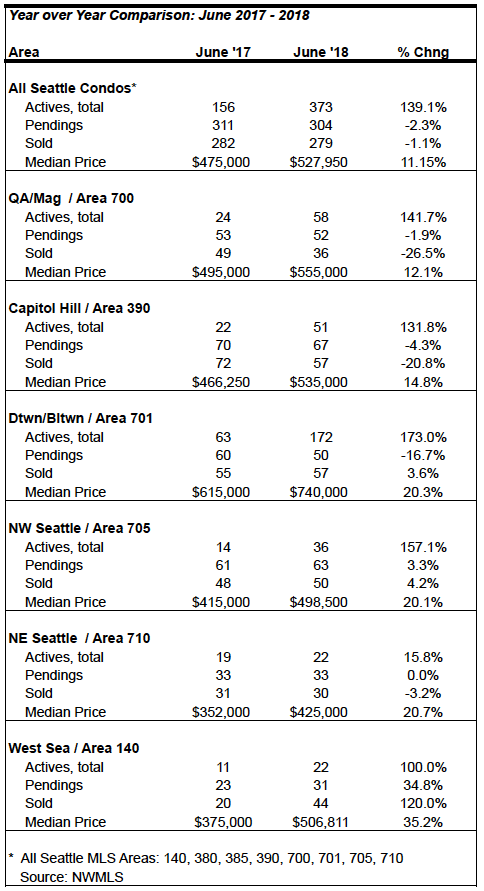 Source: NWMLS. Some figures were independently compiled by SeattleCondosAndLofts.com and were not published by the Northwest Multiple Listing Service.
________________________
© SeattleCondosAndLofts.com