Depending on what side of the fence you're on, February's Seattle condo market results were either outstanding or a bit dispiriting – condo values continued to soar while the number of listings constricted even further.
The citywide Seattle condo median sales price rose 20.73% over last February to $474,950, just $50 short of the all-time high. With the exception of West Seattle, all Seattle neighborhoods reflected year-over-year increases (see chart at bottom).
One interesting tidbit was the median condo sales price in downtown had topped $680,000, which exceeded the Seattle single family median sales price of $675,000.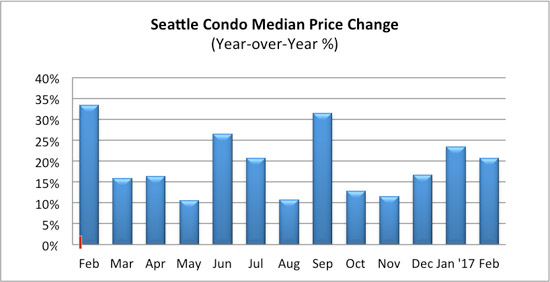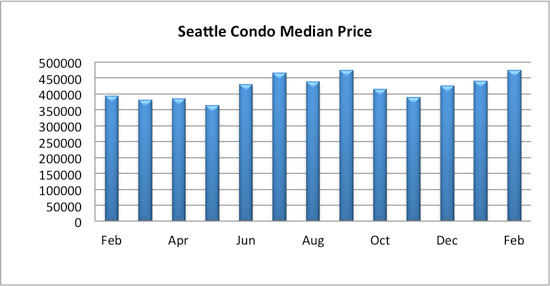 The number of Seattle condo listings for sale reduced in February to 126 units, which was 43.7% fewer than we had a year ago. The cyclical increase in listings that we'd normally expect hasn't materialized. And, that's a situation I suspect we'll see over the next two to three years as buyers will be relying predominately on resale properties to purchase instead of new construction, which is very limited.
The inventory supply rate dipped to 0.6-months of supply, tying the lowest level we've experienced over the past 11 years. The inventory supply rate is a metric used to determine market conditions. A supply rate of less than 3-months is a seller's market and at 0.6-months, we're seeing an even tighter market for buyers.
In respects to neighborhood areas, Capitol Hill, downtown and NW Seattle (Ballard area) were the most striking, with less than half the number of condos for sale compared to last February (see chart at bottom of the article).
Also contributing to the lack of listings is that sellers face the same competitive market if they're looking for another property to purchase, and as a result many have decided to stay put instead.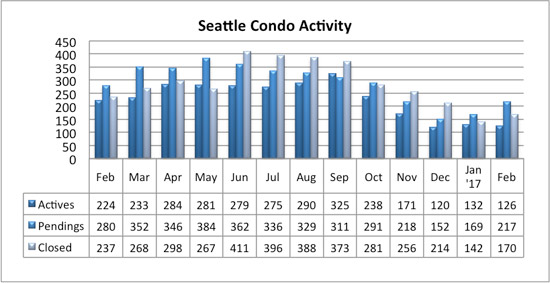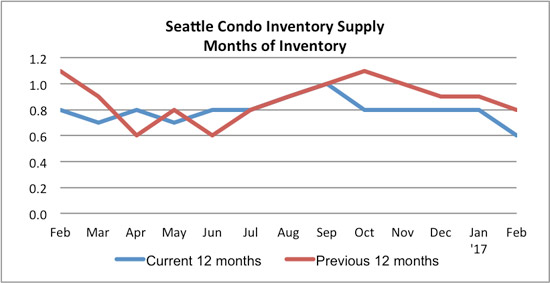 The number of pending transactions (listings with accepted offers) did increase over January to 217 units, though pendings were down 22.5% from last February.
With so few listings available, the number of pendings of move-in ready condos are not expected to rise very much. That said, as Nexus begin converting their reservations to purchase contracts shortly, pendings will increase.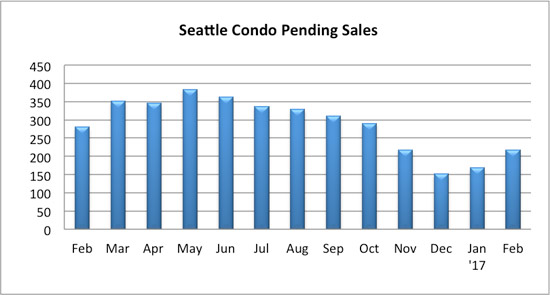 Like pending transactions, the number of closed Seattle condo sales reflected similar results with a slight one-month improvement over January to 170 units, yet a significant 28.3% reduction from the same period a year ago.
Progressing through the year, with fewer condo listings expected for sale this year, the number of closings will be constrained as well.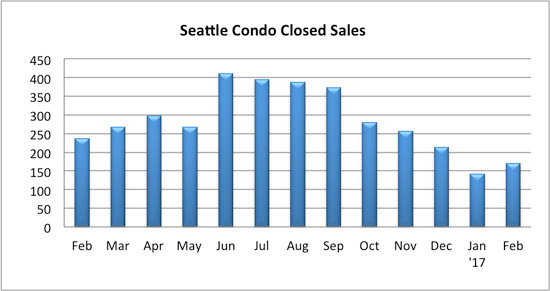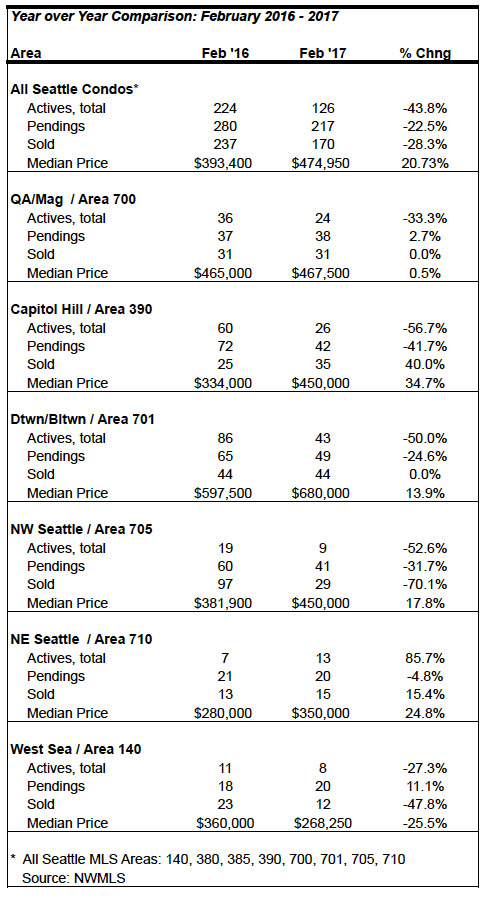 Source: NWMLS. Some figures were independently compiled by SeattleCondosAndLofts.com and were not published by the Northwest Multiple Listing Service.
________________________
© SeattleCondosAndLofts.com