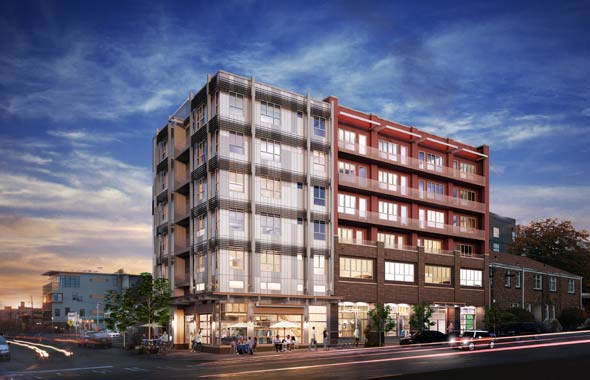 InHaus, the Canadian developer behind Salt and Solo Lofts in Ballard, announced they are switching Salt from condos to apartments, citing rising construction costs.
As you are aware, construction costs in the greater Seattle area have skyrocketed over the last two years. As a result, many projects, including Salt, have seen costs increase dramatically from original projections. Those increases have left us in a position where this project was no longer viable to build as a condominium.
Salt was originally planned a boutique condo with 34-units across the street from the Vik in the heart of Ballard. It joins Tower 12 (the high-rise tower at 2nd & Virgnia near the Cristalla) as condo projects converting to apartments.
The conversion leaves Seattle with just four condominiums currently under construction – Vik, Solo Lofts, Insignia and Luma.