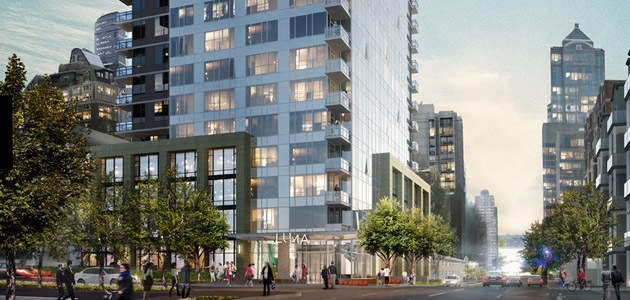 The Luma Condominium, which is currently under construction on First Hill, is nearly set to open its sales center next month and will be located at 907 E. Pike Street (at Broadway) on Capitol Hill.
According to the sales team, the "state-of-the-art center will have a variety of technology and tools to help prospective buyers explore Luma's homes and amenities, including a completely immersive virtual reality experience! Buyers will feel like they have walked through the building, all without leaving the sales center."
That will be a first for new construction condominium marketing in our area, and could be a cool way to envision being in the unit space. That is other than a model unit, which is limited by the physical space of the sales center showroom. Hopefully, they'll have VR models of various units.
Here's an example of how the virtual reality headset works (2nd half of video shows Luma):
(Read more about the virtual reality experience at GeekWire)
The 24-story tower will include 168 homes featuring 35 floor plans ranging from 600 square feet to more than 1,700 square feet. Situated on top of First Hill, Luma will provide homewoners with 360 degree views of the city.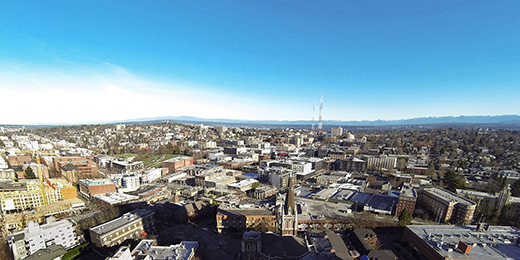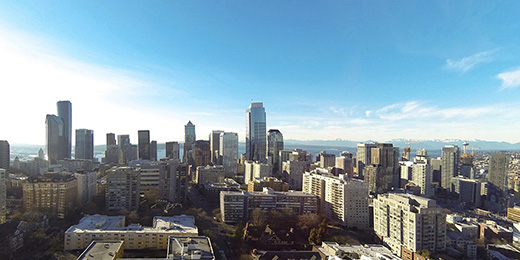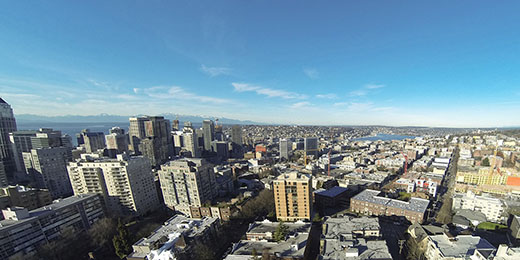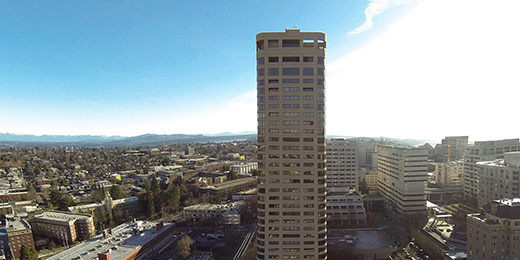 Photos courtesy of Lowe Enterprises. LiveLuma.com