Hjarta Condominium – Ballard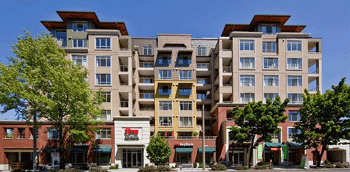 To celebrate planting season, the Hjarta Condominium, is giving away annuals to the first 20 people to visit the building on Saturday, May 14th starting at 11:00 AM. And, to accommodate those attending the Ballard Artwalk, Hjarta will remain open until 7:00 PM on Saturday as well.
Hjarta is a green constructed, concrete and steel condominium, I believe the only one in Ballard. Sales are moving along with 5 more home sales in the past 30 days, 18 sales overall all since December. Residents at Hjarta will enjoy the growing season with their own roof-top P-Patch gardens. Hjarta is located at 1530 NW Market Street.
View the Hjarta website
View Hjarta condos for sale
<> Trivia bonus: Do you know where the "P-Patch" got its name? The answer is at the bottom of this post.
1521 Second – Downtown Seattle
The 1521 Second Condominium will be hosting an open house this weekend, May 14 & 15 from noon to 4:00 pm.
The public open house provides a great opportunity to tour one of Seattle's most luxurious and prestigious residential towers, which is now 80% sold. The building is located at 1521 Second Avenue just around the corner from the Pike Place Market.
If you happen to go, then be sure to stop by the Pike Place Market for the Seattle Cheese Festival happening at the market this weekend.
View the 1521 Second website
View 1521 Second condos for sale
Escala Condominium – Downtown Seattle
With sales reaching the 100 unit mark Escala Condominium recently re-addressed pricing on a selection of one- and two-bedroom city-view homes.
Prices for one-bedrooms begin at $374,000 and two-bedrooms now start from $549,000. The Escala is located at 1920 4th Avenue at Virginia St.
View the Escala website
View Escala condos for sale
Downtown Bellevue Condos
Sales at Bellevue Towers are rocking with 68 homes closed or in escrow since the start of the year, of which 37 sales came during March and April alone.
The much smaller One Main Street Condominium, near the downtown Bellevue Park, is also experiencing better sales this year with 12 homes closed or in escrow so far. Presently, the building is just over 50% sold.
View the Bellevue Towers website | View Bellevue Towers condos for sale
View the One Main Street website | View One Main Street condos for sale
P-Patch trivia question answer

The 'P' commemorates the family who used to farm the area that became the first community garden in Seattle, the Picardo Farm P-Patch. This P-Patch was acquired from the Picardo family who ran a truck farm in the earlier part of the 1900s up in the Wedgwood neighborhood. When the city started up the P-Patch program in 1973, the 'P' was taken to commemorate the family.