We recently implemented a few improvements to our online home search feature — you can now search for condo open houses and sold property listings. In addition, the options for searching short sales or by school district have been refined.
Open Houses
Listings with a scheduled open house will automatically display with a blue open house ribbon in the list view. Plus, upcoming open house information will be listed at the top of the property details page.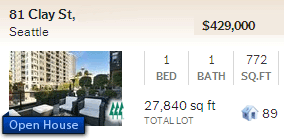 A new Open House search panel lets you search specifically for upcoming open houses.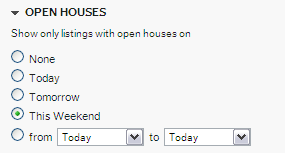 Sold Property Listings
You now have the option to search for sold property listings using the "Property Status" search panel. Check the "Sold" option box and run your search.

When viewing the details of a particular property listing a new tab displays called "Similar & Sold" showing similar listings for available for sale or that have sold. It's a great tool to compare properties.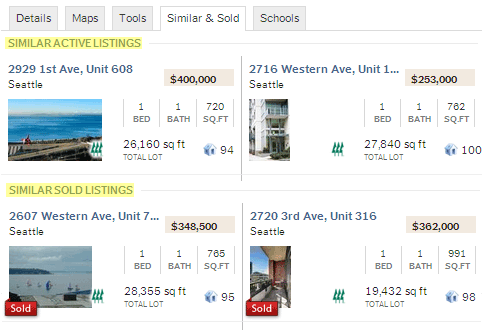 Short Sales (pre-foreclosure) & Bank-owned Properties
By default, search results display all available MLS listed condos for sale including short sales and bank-owned properties. With this update, you now have the ability to exclude short sales and bank-owned listings from the search results allowing to you focus solely on non-distressed properties. Conversely, you have the option to search specifically for short sale and bank-owned properties.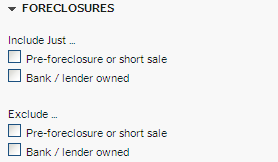 Information about school search options can be found on our Living Northwest blog.