The Leona condominium development on the South slope of Queen Anne will open its doors to a "VIP Open House" event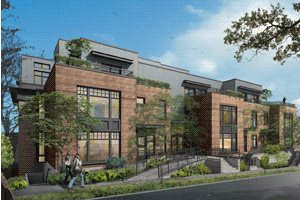 this weekend, July 16th and 17th from 11:00 am to 6:00 pm. Lite refreshments will be served.
Leona is a mix of the old with new. The development preserves the original 1909 structure along with the addition of a new penthouse level on top as well as townhomes along Ward St.
Leona offers a mix of floor plans including one- and two-bedroom flats, 3-story townhomes and 2-story penthouses. Prices range between $429,000 and $1,975,000. Additionally, homes may be eligible for a 10-year tax abatement significantly reducing property taxes. www.leonaliving.com