Olive 8 Condominium
Downtown Seattle's Olive 8 Condominium reported they've taken in 15 new home sales, representing about $10 million, since their January 1st pricing reset.
"(These) new closings will satisfy a third of our remaining construction debt," said David Thyer, President of RC Hedreen Company. "We consider Olive 8 to be stable, with a minimal debt/unsold home value ratio. And we feel the homes are well positioned in the marketplace."
RC Hedreen Company is planning on transitioning control of the Home Owner's Association to the residents this Spring. "Our community belongs to the homeowners and not to a bank," added Thyer. "This is a pivotal milestone for Olive 8 and it demonstrates our commitment to delivering certainty, stability and enduring value within the building."
Visit Olive 8
Trace North
Trace North, located in the Pike/Pine Triangle area of Capitol Hill has just 15 homes remaining – a mix of studio, open one-bedroom, one-bedroom and two-bedroom units. Trace recently reduced prices with homes now starting from $199,950 and ranging up to $444,950.
Visit Trace North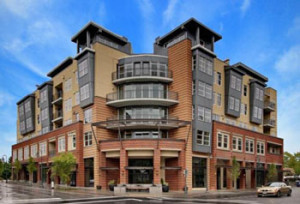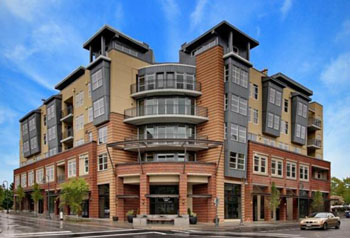 7800 Plaza
Mercer Island's boutique 7800 Plaza Condominium development has now sold over 60% of its inventory, leaving just 9 two-bedroom homes available.
The concrete and steel constructed 7800 Plaza is located in the downtown district of Mercer Island, close to numerous shopping and dining options. Prices range from $479,500 to $749,500.
Visit 7800 Plaza
Marselle Condominium
The Marselle Condominium, located just north of Belltown, is 65% sold. Homes are priced from $219,990 for an open one-bedrom unit, from $349,990 for two-bedrooms while the two-level penthouse townhomes start from $479,990. Marselle is approved for 3.5% down FHA or VA financing.
Visit Marselle Condo
Gallery Condo Auction
The March 5th Gallery Condo auction is just two-weeks away. Two positive items to note about this particular auction are: (1) there is no hidden/unpublished reserve amount, so the highest winning bid is the selling price, and (2) the developer is offering a buyer's bonus up to 3% of the purchase price. The auction features 25 open and one-bedroom homes and are FHA/VA eligible.
Visit Gallery Auction
If you'd like to learn more or to set up a tour of these wonderful Seattle condo opportunities, we're here to help. Just call, text or drop us a note.
Disclaimer: Olive 8, 7800 Plaza and Trace North are current advertisers of The Seattle Condo Blog at time of publication.