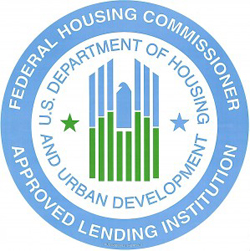 The Federal Housing Administration announced rather sweeping changing to its popular FHA backed mortgage program. The changes are being implemented to manage and reduce risk and to continue providing affordable financing options.
The proposed changes, which are expected to go into effect this summer, include:
Increase in the mortgage insurance premium (MIP) from 1.75% to 2.25%. It's an upfront fee that can be rolled into the loan. FHA will release additional information on January 21.
Increase down payment amount based on FICO score. To maintain FHA's low 3.5% down payment option, borrowers will need a minimum FICO score of 580. For those with FICO scores below 580, the down payment will be 10%.
Reduce seller concessions from 6% to 3% (e.g. seller paid closing costs). According to the FHA, the current level exposes the agency to excess risk by creating incentives that inflates the appraised value. The change would bring FHA into conformity with industry standards.
For borrowers, the net effect of the proposed changes would increase the costs associated with an FHA backed loan. On the other hand, compared to conventional loans, FHA is still a lower cost option with more flexible requirements. Furthermore, with the other FHA condo guideline changes, the changes noted above may affect even fewer condo buyers.