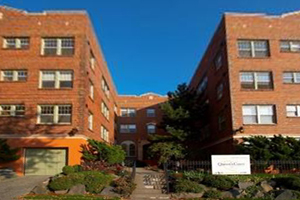 Queen's Court, a 34-unit development converted in early 2007, is looking to close out the remaining 16 homes.
Queen's Court just adjusted prices again, reflecting an additional 5.4% to 13.7% discount since their last reduction in September. Compared to prices from a year ago, the current prices reflect a reduction ranging from 19% up to 27%.
Click for larger image: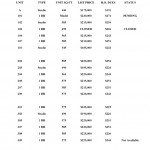 Originally built in 1930, Queen's Court retains much of its original period details that's supplemented with modern finishes and conveniences. The conversion was undertaken by Live Historic, who also renovated the nearby The Pittsburgh. Queen's Court recently changed hands through foreclosure.