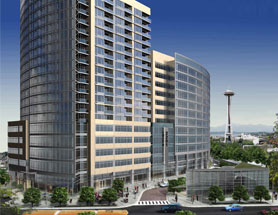 Enso Grand Opening
The Enso Condominium, Vulcan's newest development in the SLU Gateway district, is hosting its Grand Opening celebration this weekend at 820 Blanchard Street (Denny & Westlake).
Buyers and condo enthusiasts will have an opportunity to tour model homes and enter to win a $500 gift certificate at Whole Foods.
The grand opening runs this weekend, August 15-16, from 11 AM to 5 PM. Parking is available at the Discovery Center, located just north of Denny.