The first quarter results confirm what most people already know about Seattle's condo market – it continues to struggle. Citywide, the number of closed sales are down about 46% from first quarter of last year while values have decreased 9.7%.
Most areas of the city reflected falling sales and median prices with the exception of downtown and the south end. Though, were it not for new construction closings I suspect downtown's median price would have been lower as well. Capitol Hill, on the other hand, exhibited the largest decline in median price, nearly 19% for the quarter. I anticipate the market will remain depressed for the remainder of the year, but that's not necessarily a negative. With declining prices, combined with low interest rates and incentives, buyers are beginning to realize greater values in the market.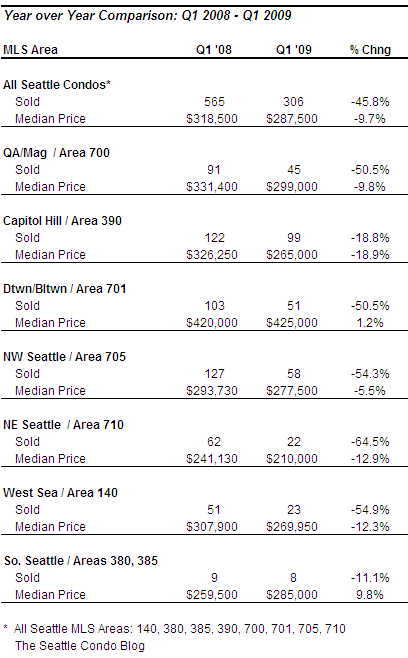 Source: NWMLS. Data provided but not compiled by the NWMLS.