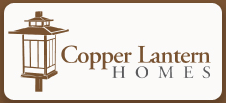 The Copper Lantern Homes development (website), located in Kenmore, is nearing completion.
Developed by the Low Income Housing Institute, and sponsored by several governmental entities, Copper Lantern offers affordable homeownership opportunities aimed towards first-time buyers earning less than 80% of the county's median income. The project features 33 one-bedroom flats and two-, three- and four-bedroom townhomes that start at just $161,500.
To qualify to purchase, buyers will need to meet income guidelines, attend a homebuyer seminar, receive a household eligibility certification and mortgage pre-approval. You can find more information about the homebuying process here.
There are four styles of homes and the price is the same for each style. For example, all eleven two-bedroom townhomes are priced at $199,500.
1-Bedroom flat: $161,920 — Approx. Annual Income*: $38,000 to $43,050
2-Bedroom townhome: $199,500 — Approx. Annual Income*: $42,000 to $55,350
3-Bedroom townhome: $224,500 — Approx. Annual Income*: $48,000 to $61,500
4-Bedroom townhome: $240,000 — Approx. Annual Income*: $52,000 to $66,400
*80% AMI and Below. Qualifying income will vary depending on household size.
Copper Lantern's community and home amenities include a playground area, Green Label carpets, hardwood floors, Energy Star appliances, walk-in closets, parking and is close to shopping and public transportation options.