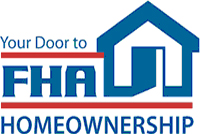 A number of new condo developments have obtained FHA approval.  With FHA approval, buyers can more easily obtain FHA financing for their purchase.  Compared to conventional loans, FHA provides low down payment requirements, slightly more lenient guidelines with higher ratios and allows for gift funds.  In King County, the FHA loan limit is $506,000.
Here's a list of recently completed developments that have obtained FHA approval:
Blue Heron – Magnolia, website
Noma – Ballard.  Noma is sold out but re-sales are eligible for FHA financing.
Sylvan Ridge – West Seattle, website
Ruby Condos – Eastlake, website (pending approval)
Thornton Place – Northgate, website (pending approval)