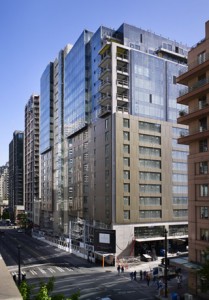 With the opening of the new Seattle Four Seasons Hotel and Residences in downtown, news have been plentiful. The 21-story $150 million project includes 147 hotel rooms (levels 3-10) and 36 uber-luxurious condominium homes (levels 11-21).
Project details:
11 unsold condo units range from 1,300 square feet to more than 7,000 square feet. Prices range from $2 million to more than $15 million — an average of around $2,100 per square foot.
Hotel room rates start at $365.
Fran's Chocolates has opened in one of the two available commercial spaces. Four Seasons veteran Kerry Sear, former chef and owner of Cascadia in Belltown, runs Art Restaurant and Lounge, the hotel restaurant.
Hotel features include a business center, 4,900-square-foot ballroom, five meeting rooms, a fitness room, 6,000-square-foot spa, and an outdoor pool and fireplace.
The first condominium owners moved in earlier this month.
The new public stairway between Union Street and Western Avenue has 103 steps.
The ownership group's managing principals include John Oppenheimer, CEO of Columbia Hospitality; former Seattle Mayor Paul Schell; and Tom Alberg, managing director of Madrona Venture Group. Other investors include Bruce McCaw and the Muckleshoot Indian Tribe.
View available Four Seasons Seattle Residences for sale.

Linkage:
The Four Seasons Seattle website
Four Seasons delivers a jolt of urban energy – DJC
How Four Seasons returned to Seattle – DJC
In the lap of luxury at Four Seasons – Seattle PI
Four Seasons Grand Opening Photos: Amenities – Stroupe Condo Blog
Photos from 11/14 Broker's Event:
Model Home Unit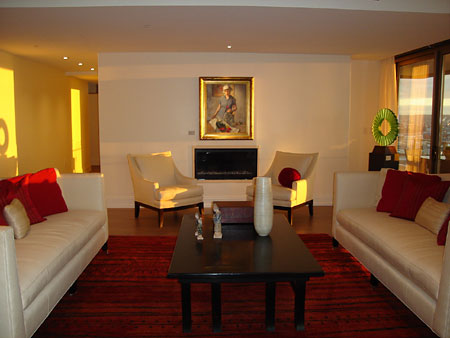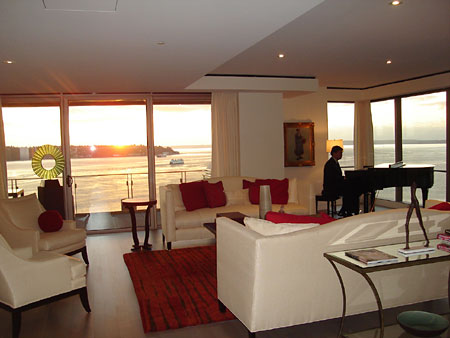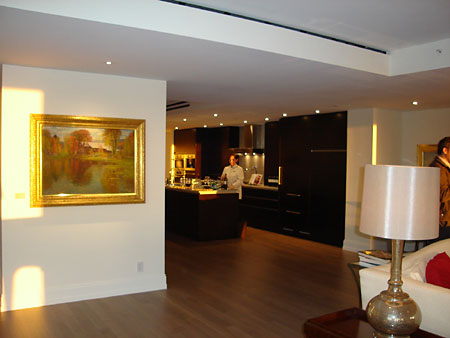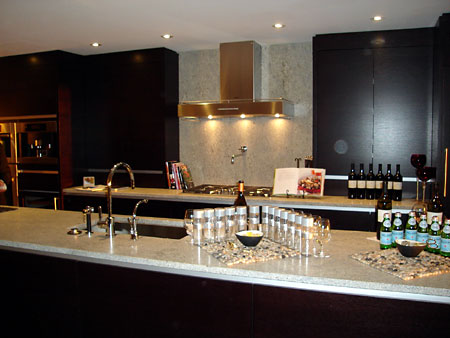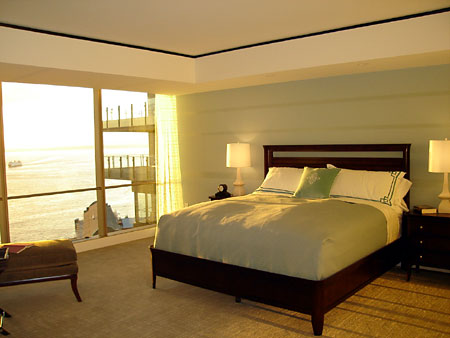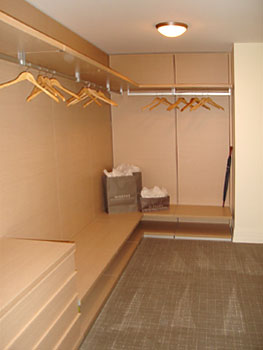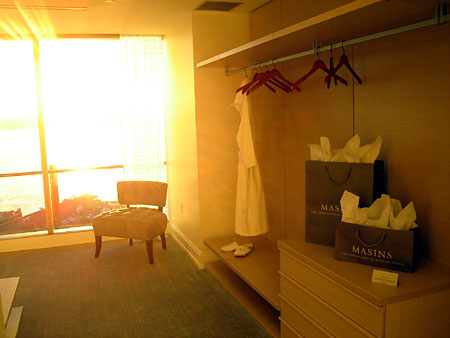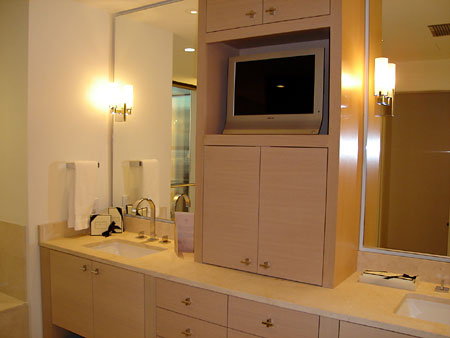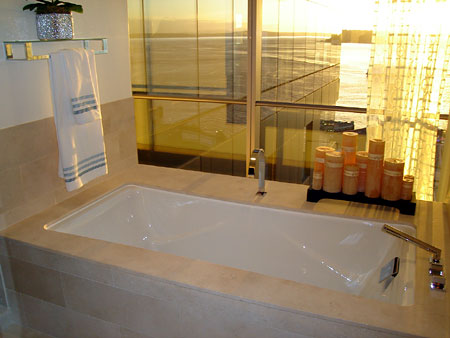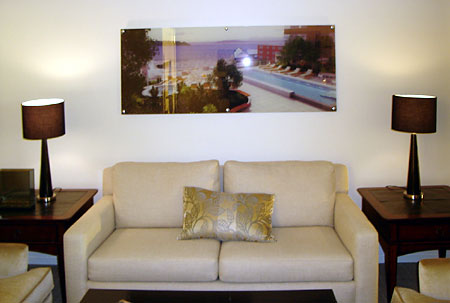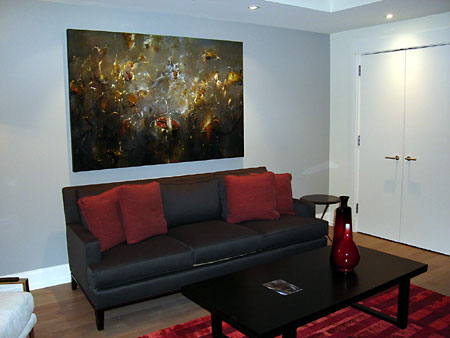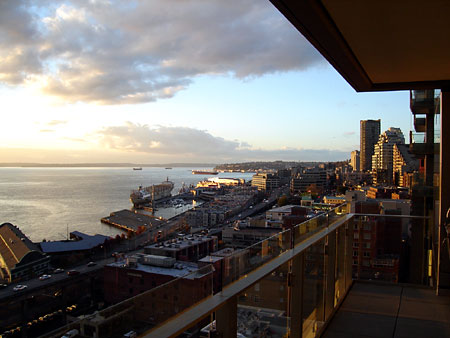 View of terrace from 11th floor model home: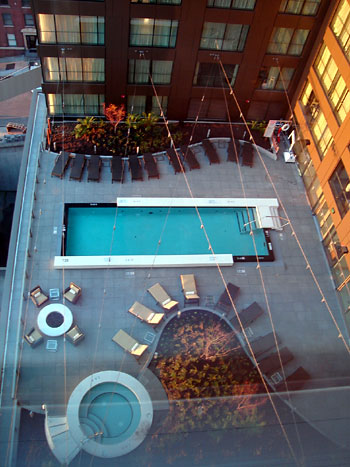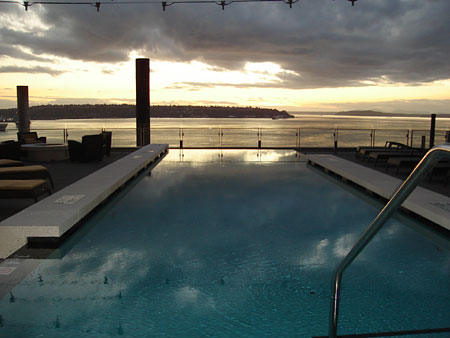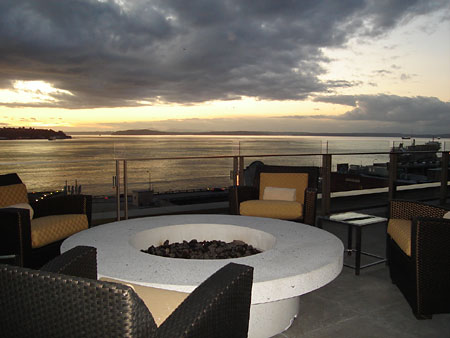 Hotel room: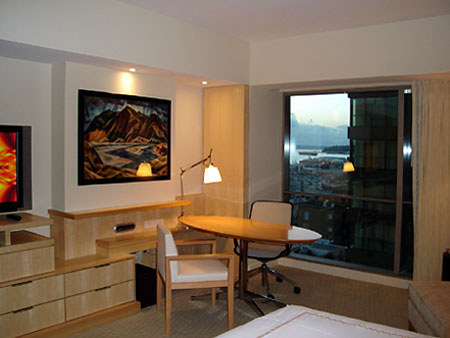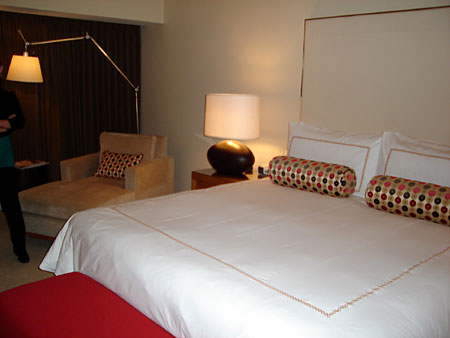 The $1 million floating stairway: